Liverpool have a massive 10 players currently out on loan and throughout the season we'll be keeping you updated on their progress. Jack Williams is our loan watch reporter.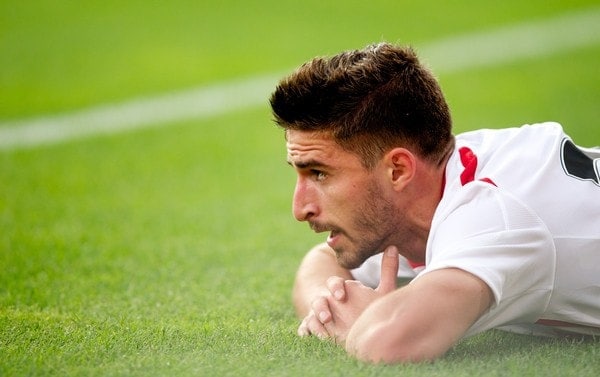 Here's who went where this summer, 8 on season-long deals, and two on initial six month loans:
Fabio Borini – Sunderland (Premier League, England)
Oussama Assaidi – Stoke City (Premier League; England)
Jack Robinson – Blackpool (Championship; England)
Pepe Reina – Napoli (Serie A; Italy)
Suso – Almeria (La Liga; Spain)
Michael Ngoo – Yeovil (Championship; England)
Krisztian Adorjan – Groningen (Eredivisie; Holland)
Armin Hodzic – FK Zeljeznicar, (Premijer Liga; Bosnia)
Conor Coady – Sheffield United (League One; England – 6 months)
Henoc Mukendi – Partick Thistle (Scottish Premier League – 6 months)
As much as I would like to watch all the games the above players are involved in I simply don't have the time nor the ability to in some cases! When possible I will give a personal assessment of their performance but generally it will be less detailed.
Fabio Borini has only just gone on loan to Sunderland but he will be hopeful of starting most matches for the Black Cats, the same can be said for Assaidi at Stoke.
Suso has started all three league matches for Almeria this season and has impressed, he has already managed to get two assists and is an important member of their first team so it looks like it could be a very productive loan for him.
Michael Ngoo has made 6 appearances for Yeovil but is yet to score his first goal, he has started a few matches and come off the bench in others but from what I've heard from Yeovil fans he needs to improve his performances to make himself a shoe-in for a starting role.
Conor Coady has also made 6 appearances, he was on the bench initially but has forced his way into Sheffield United's first team of late and will hope to keep his place. As a team they haven't got off to a great start to the season so it will be interesting to see if Coady can step up and help the team push on.
Jack Robinson's loan has got off to a great start; Blackpool are top of the table and he is an important part of the team as he is their starting left back. If he can keep up this form for them it could see him return next season a vastly improved player.
Adorjan is at Groningen in Holland and has so far made two appearances, both in the league, he had a very eventful second game in which he scored and also got sent off (harshly) for an elbow.
Pepe Reina is easily the most experienced player out on loan and it is very likely that he will be sold next summer, so the better his performances are the bigger fee Liverpool should get for him! He is under the management of ex Reds boss Rafa Benitez and so he is expected to be their first choice keeper throughout the season.
I hope the above has given you an quick overview of each players loan situation so far, I will aim to post a new article each week updating you on how each player is doing, (although finding info on Armin Hodzic is proving tricky, even his club doesn't have a wiki page!). If you have any questions/comments then tweet me @JLWi11iams if I am watching any matches involving the above players I will post a link to a live stream for you to watch if you so wish.