The summer 2013 transfer window is finally over. We find out how happy Liverpool fans are about the club's business over the last few months.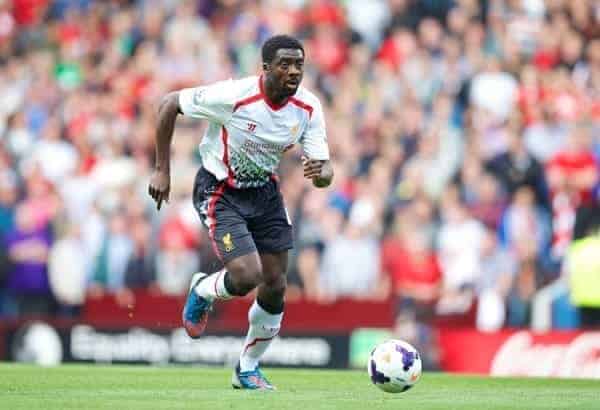 If you believe Sky Sports, the transfer window actually 'slammed' shut at 11pm on Monday night, ending months of wild speculation, second guessing, fake 'in-the-know' Twitter accounts and the Gareth Bale saga.
At the end of it all, Luis Suarez is still a Liverpool player, Brendan Rodgers has brought in no less than 8 new face to "the group" and said goodbye to some deadwood.

Read the final list of Liverpool INs and OUTs here
But are the fans content with what the Liverpool transfer committee have been up to over the last few months? Will it be enough to keep the Reds towards the top of the Premier League table for time to come?
Here are some of the best fans' responses on Twitter:

@thisisanfield I'm content, pity we missed some of the bigger names, glad we stood firm on Suarez, clearly building for future, all young

— Don Johnstone (@DonOnTheCouch) September 3, 2013
@thisisanfield I would say it's a 7/10 as note from me.. Sakho and Illori are deffo huge talents! Mignolet a top draw and Alberto-promising!

— Asen Daskalov (@asendaskalov) September 3, 2013

https://twitter.com/mqconsulting/status/374798241167994881

@thisisanfield the best signing is Mignolet for now but we are still waiting for Sakho, Ilori and Moses performances

— Samson Ayooluwa, R. (@RAyooluwa) September 3, 2013
@thisisanfield none 'exciting' but all are well thought out and excellent in their respective positions; Mingolet and Sakho in particular

— LFC4Life ??? (@LFCismyblood) September 3, 2013
@thisisanfield Fans always want exciting attacking players, but this guy Sakho, has real potential. He can become a world class CB for #LFC

— Pete ??? (@petrilfc) September 3, 2013
@thisisanfield not too sure about Moses but he may have something to prove and he may have one eye on WCup. Good to strengthen all areas.

— Steve Edwards (@stevekedwards) September 3, 2013
@thisisanfield Moses, potential game changer in our front line now

— L&#LFC (@anfield19fan) September 3, 2013
@thisisanfield we now have 7 fit centre backs on the wage bill. Wonder where the new signings leave Skertel for example or Kelly

— David Wheeler (@DavidVanWheeler) September 3, 2013
What do you think? Let us know your thoughts on Liverpool's transfer window dealings in the comments below, or on Twitter @thisisanfield.
[table id=20 /]