New Liverpool defender Tiago Ilori says he has not completely ruled out choosing to play for the England national team, but expects to play for Portugal.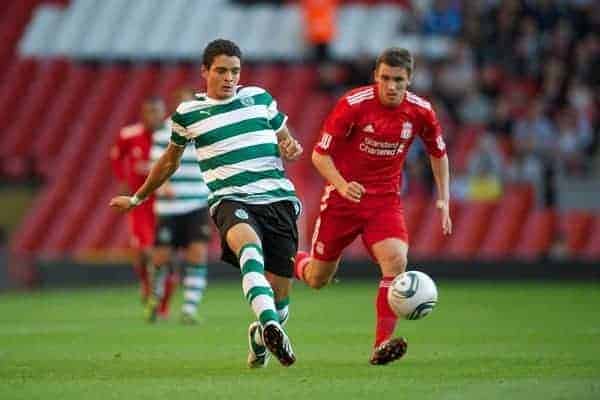 The 20-year-old centre-back, signed from Sporting Lisbon on the final day of the summer transfer window, is yet to play for Portugual's senior team, meaning he is free to play for any eligible country.
Ilori was born in London and live in England's capital until he was eight years old. He has, however, played for Portugual at U18, U19 and U20 level.
"I think I would like to stay loyal to Portugal as I've played in every age group for them," Ilori told the Liverpool Echo.
"But I would never close any doors and there is no decision to make yet.  If I have the choice then it is not a bad choice to have.
"My mum is Portuguese and I didn't play in any football league when I was in London but just played with my friends.
"My English family are originally from Manchester and they all moved to London."
Portugal's senior side face Brazil in an international friendly tonight at 1.30am UK time.
England and Steven Gerrard, meanwhile, face a crucial World Cup Qualifier against Ukraine – kick-off is 7.45pm.