Belgian defender Toby Alderweireld has claimed he rejected a move to Liverpool because the Reds approached him too late in the summer transfer window.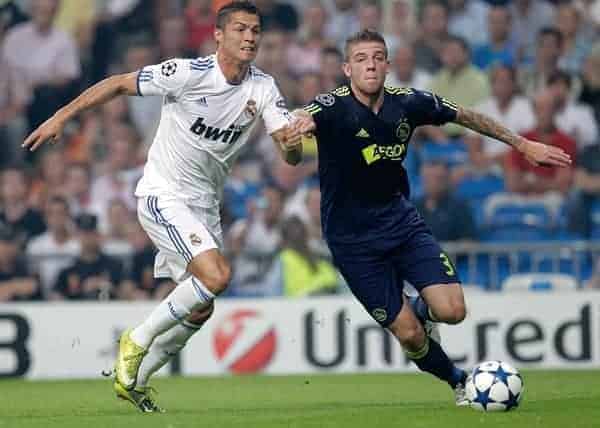 Alderweireld was constantly linked with a move to Anfield throughout the window, although no official approach from Liverpool ever appeared to be made.
The 23-year-old completed a move to La Liga side Atletico Madrid on transfer deadline day, whilst Liverpool completed the signings of defenders Tiago Ilori and Mamadou Sakho from Sporting Lisbon and Paris St-Germain respectively.
Sky Sports say Alderweireld told Spanish press on his arrival in the Spanish capital, "The club have been following me now for two or three weeks, and you could see they really wanted me.
"That is why I turned down approaches from other teams. Liverpool, for example, appeared in the last few days, but I had already taken my decision.
"The truth is that Atletico made a huge effort to convince me."
Today Liverpool youngster Joao Carlos Teixeira welcomed his fellow countryman and close friend Ilori to the club and vowed to help him settle into the Merseyside way of life.
"Tiago is really happy to be here," Teixeira told the club's official website. "I have already spoken with him and he's going to enjoy it here.
"He is a really fast player for a centre-back, is tall and he will get stronger and improve here.
"I will show him the city and help him settle quickly."
How happy are you with Liverpool's transfer window activity? Read what other fans think here, and vote for who you think is Liverpool's most exciting signing of the summer here.