Steven Gerrard scored his 100th Premier League goal against Newcastle, 14 years after his first against Sheffield Wednesday in 1999.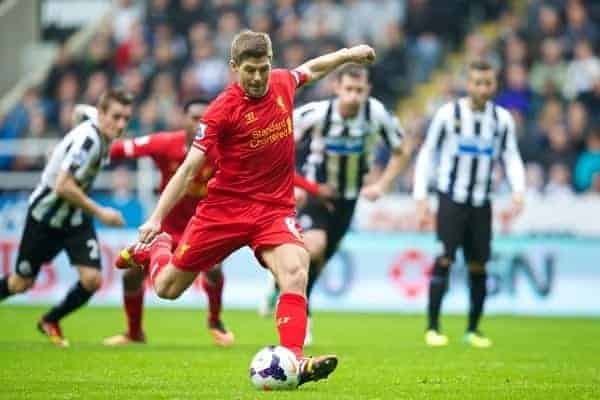 Manager Brendan Rodgers praised his captain after the achievement, telling Sky Sports:
"It's a monumental contribution. I have watched him play for many years as a young player and probably, for me, his best Premier League goal came at this ground when he played against Newcastle.

"He scored an absolute screamer here from a free-kick. But he's an incredible player and I am fortunate enough that I get to know him as a man as well.
Enjoy this superb video compilation of all 100 of Gerrard's Premier League goals, and click here for a full breakdown of the goals, stats and facts.
Did you know? Gerrard has scored against every team currently in the Premier League.