Liverpool's on-loan left-back Aly Cissokho has spoken of his love for the club and the city and once again expressed his desire to stay beyond the end of the season.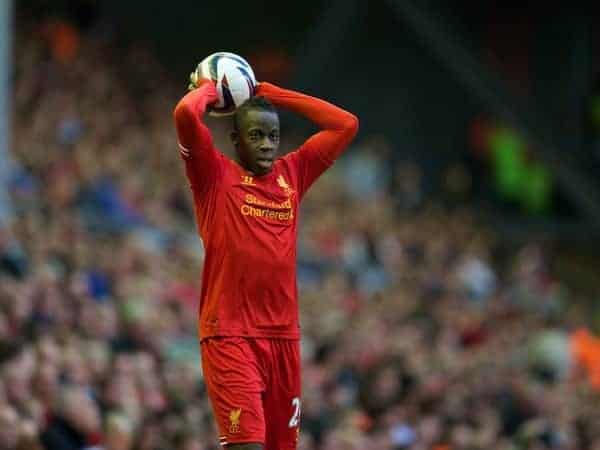 [poll id="148″]The French defender is on a season long loan from Spanish side Valencia, brought in as direct competition for Jose Enrique.
After suffering an injury in his first start for the club back in September, the Frenchman returned to cover for Enrique in a run of games when the Spaniard was out injured.
Now Cissokho admits he has a huge task of impressing Brendan Rodgers and the club staff enough to make his deal permanent come the end of the 2013/14 campaign.
The 26-year-old told the club's official website, "To start with, when you want to play in a team like Liverpool, you have to expect that there's going to be high level of competition for each place, whether in central defence, midfield or in attack.
"Everyone in the team is disappointed not to be competing in European competition, and every player wants to give his best to ensure that the club is up there in the qualifying positions at the end of the season.
"The season is long, and there are a lot of matches to come. The coach makes, and will continue to make, his decisions, and it's important to respect them so that the team can be in the best shape each Saturday.
"I'd say the English championship resembles the leagues I've known to date – very physical, high tempo, as in France, and like in Spain and Portugal, a lot of intensity, as with here, combined with technical football.
"It's very engaged, and it's non-stop. It's surprising to see that even with those teams in mid-table, as well as those nearer the top of the table, there's never a let up in the tempo, and they all play at the maximum level right up to the last minute of the match."
Cissokho says he has settled into life on Merseyside well, and has been impressed with his new home and the club's facilities for players.
"It's a great source of pride for me every day to be able to play with players like this and to represent a big club like Liverpool," he added.
"It's a source of pride for all the coaches I had as a youth player. Of course, I am very happy to be here and I hope to stay here.
"It's a great city. We have a great training complex here, and we all have a lot placed at our disposal to get the best from each player, and that's a good thing for me."
What are your initial impressions of Aly Cissokho? Let us know in our new fans' discussion feature on the site, here.