Jon Flanagan's rise in form has positively shocked most Liverpool fans. Today, Neil Collins looks at whether the 20-year-old is a solution to first-team problems…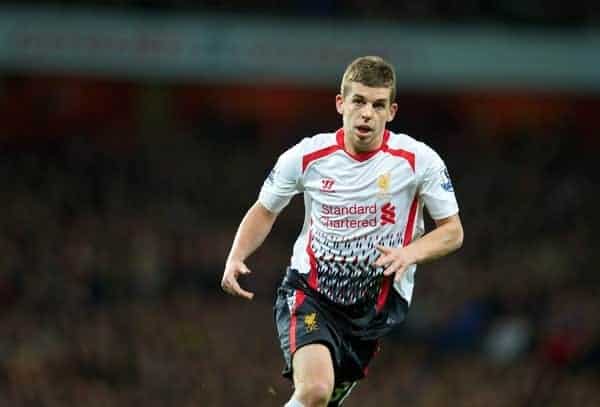 FLANAGAN?! That was my baffled response to the team news emerging before kick-off last Saturday.
I almost spat my pint out when I realised Rodgers had opted for the youngster over Touré and Sakho; who are experienced defenders even if they're not natural full-backs. Martin Kelly wasn't even in the squad and doesn't seem to get a look in these days. And where was Cissokho? Actually, forget about him.
Social media was also flooded with fans questioning Flanagan's inclusion; just like it was a few weeks ago against Arsenal.
But 90 minutes later we were all proved wrong as Flano produced a Man of the Match performance and became a derby-day hero.
Big Game Player?
In October 1991, Rob Jones made his Liverpool debut just 48 hours after signing from Crewe. Souness threw him to the sharks at Old Trafford, but the 19-year-old dominated Giggs and helped the Reds to a goalless draw. Jones' performance is still spoken of amongst Kopites.
Likewise, Flano was hurled in at the deep end but responded with one of the finest Merseyside derby displays you'll ever see, and it will be remembered in years to come.
Yet, I don't why I felt so nervous about Flano's starting role because he's always performed well on the big occasion.
King Kenny's Reign
Dalglish showed great confidence in handing Flanagan his debut in April 2011 against Man City despite having limited experience even with the reserves. He acquitted himself superbly up against the likes of Tévez, Džeko and Yaya Touré though.
In the subsequent weeks, Flano covered for the injured Johnson and Kelly with performances that portrayed experience far beyond an 18-year-old.
On the opposite flank to 17-year-old Jack Robinson, Flano gave another gutsy display at Arsenal; even inadvertently knocking out Carragher in a full-blooded aerial challenge.
The Scouser quickly made the right-back role his own and he looked like he'd played there longer than a handful of games. In total, he started in Liverpool's last seven fixtures of the season including clean-sheet wins over Birmingham and Newcastle. His great form landed him the club's Young Player of Season award and a bright future seemed inevitable.
The King's Last Stand
Upon receiving the award, Flano thanked Dalglish for the confidence he'd shown in him and said he couldn't have wished to play for a better manager.
He was given a starting role once again on the first day of the new season against Sunderland. Yet, he only featured sporadically throughout the campaign and never really progressed due to more intense competition for places.
Flano began to naively commit himself into tackles and the potential for a clanger crept into his game. In his last appearance of the season at Blackburn in April 2011, his under-hit back-pass resulted in the dismissal of Doni and it was relief when he was subbed.
King Kenny was sacked the following month and Flanagan lost a father-figure.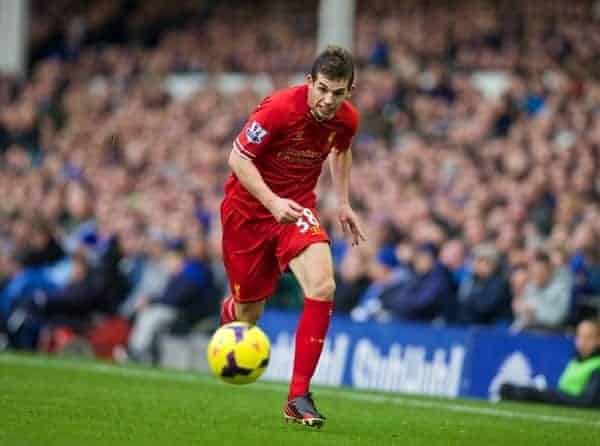 The Rodgers Regime
However, the initial signs were positive under the new regime. Flano featured heavily in the Being: Liverpool documentary in which Rodgers cradled the youngster's head in his hand whilst proffering his wisdom like a Northern Irish version of The Godfather.
But despite blooding youngsters like Sterling, Suso, Wisdom and Shelvey; Rodgers didn't seem to fancy Flanagan and handed him just two appearances all season. This was particularly odd given that Kelly was ruled out for the whole campaign. He still didn't get a chance when Enrique was injured and eventually dropped below Wisdom in the pecking order.
Flano's own niggling injuries and a lack of interest from other clubs in a loan deal also played their part. Yet, when Rodgers didn't start him against Mansfield and Oldham in the FA Cup, it looked like his days were numbered.
Back with a Bang
Over the summer I feared that he would be sold for a small fee, which would've been a terrible waste of potential (much like Adam Morgan now).
However, Rodgers threw us all a curveball by naming Flanagan in his starting line-up at Arsenal for his first league appearance since that Ewood Park showing.
Deployed at right-back in the absence of Johnson, he saw plenty of the ball throughout the first half and was one of the few players who could hold his head high.
His professionalism and persistence in training then paid off with another starting role against Everton. The 20-year-old barely put a foot wrong all afternoon. He reminded me of a young Carra in the way he executed tackles and bust a gut to chase after lost causes.
At one point he smashed into Coleman but won the ball fairly, which whipped the away end into frenzy that continued every time the local lad got the ball.
Despite conceding three goals, Flano wasn't at fault for any of them and for Everton's third he was even trying to mark Lukaku after Agger had gone missing. He coped well up against Mirallas, and could've performed even better had the Belgian been sent off.
Regular Left-Back?
Rodgers has tinkered occasionally with Agger, Škrtel, Touré and Sakho at full-back, but to no avail. Therefore, it makes sense to give the role to a natural in that position.
With Enrique out until February, the door is open for Flano to nail down the left-back slot; especially with Wisdom and Robinson out on loan. Kelly would usually be a shoe-in, but he's completely in the shadows at the moment. And Cissokho looks like scuffing the ball into touch or falling over it altogether whenever he's in possession.
Flano's proved himself against the big teams, and now there's a perfect opportunity to excel in a run against the lesser sides of Hull, Norwich and West Ham. If he comes through those games, he can look forward to further testing his mettle against Tottenham, Man City and Chelsea over the Christmas period.
His chant could still do with a bit of work on it though. That tune from The Muppets is terrible.