Luis Suarez says he is happy at Liverpool and hasn't heard anything about any interest from Real Madrid.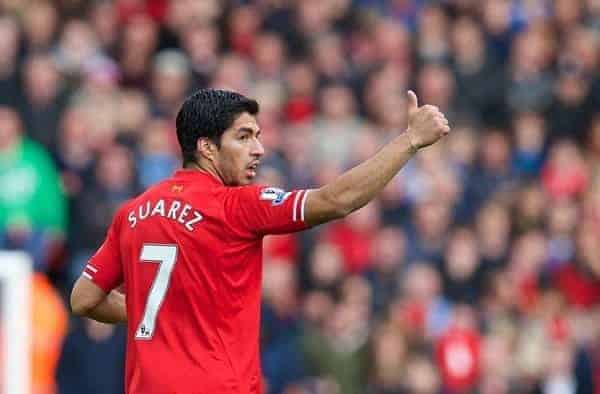 Last week, a rather laughable report from The Daily Star, claimed the Spanish side would look to sign Suarez in January.
Suarez says he knows "Absolutely nothing at all" when asked by Uruguayan radio station Sport 890 of Real's supposed interest.
Suarez said:
"In the team we are all really excited, looking forward and looking forward to a good season.

"The Premier League is the best league there is. The stadiums, the atmosphere and the fans make football here so entertaining."
As explained here, it would be a waste of time Real, Arsenal or anyone else bidding for Suarez as The Reds would clearly not entertain any bid for their star striker.