Liverpool will go top if they beat Everton this Saturday, but many still won't count the Reds in on the title race. Rebecca Parry explains when and why that should all change.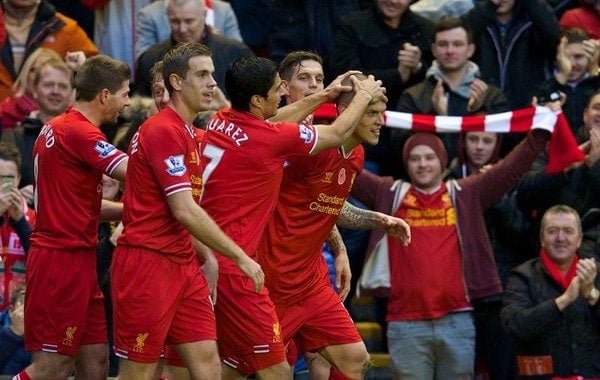 The phrase 'title contenders' is thrown around a lot in the footballing world of today – for most of us Liverpool fans, it's usually followed with a depressive or pessimistic opinion of why we are so far off the pace.
But when is it socially acceptable to be labelled title contenders?
For what is one of the most open league's in many a season, following a Summer filled with managerial merry-go-rounds, some would say that this is the chance to break back into the top few.
Unlike the last few seasons, there is no cert of who is going to make it up there. But is this the time where we can show what we're made of?
Looking at our position in the table now, the majority of fans would take it at the beginning of the season. We can no longer use the infamous excuse of being "in transition"; after years of it being a fall-back for not performing, surely last year was the final time to hear it.
We've got no European commitments, and since recently, no League Cup commitments. Of course, this is by no means all it takes to get closer to winning the title, but it's surely got to help.
Even if there are important games to come, when would be the right time, if it came, to finally admit that we're title contenders?
Lying second at the point of the November International break is a sign of progress, yet the prospect of holding on to it is something that we haven't been used to in the last few years.
However, this year has been a pleasant surprise. By the run up to Christmas, it's usually a game of catch-up already, but with only two points off leaders Arsenal, it's essential to hold off the likes of Spurs and Chelsea through the Christmas period.
It's only then that we could make a serious target and assessment of what we can achieve this year.
A lot of the reasons why we haven't stood a chance in recent years is the depth of our squad, and whether our second string can handle what should be the relatively easy fixtures, i.e. qualifying rounds of Europa League fixtures.
However, with the focus being primarily on the League this year, are there really any major excuses why we shouldn't be right up there?
Although our squad can still be worked on, is depth now such a big issue now that we've only got one game a week to focus on? Unlike those around us who are still in other competitions, this is definitely something that can work to our advantage.
The start of the season has been stuttering in terms of getting the required consistency and points on the board; international break after international break does not help the team to gel.
This all comes into perspective when Luis Suarez is to travel 7,000 miles just to make it back in time for the Merseyside Derby – not the ideal preparation we were hoping for.
Although we've got a lot of players in international travel troubles, we're not the only ones.
It's this type of situation where we get to see whether we can handle what it's going to take to maintain our place towards the top of the table.
Arsenal had European fixtures coming left, right and centre, and although one of our ultimate goals is to get back there, it's something we've got to take advantage of for now.
So far, it's not disrupted their league form, but that can't go on forever, and there comes to a point where we're going to have to capitalise on us not being involved.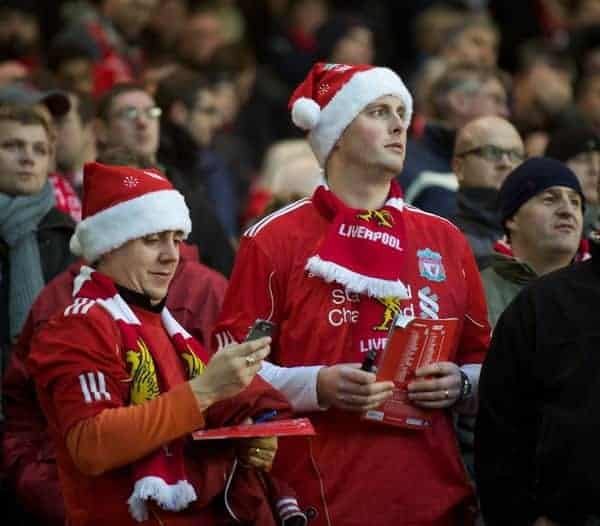 Will Christmas this year bring us festive hope?
The last few years have shown that we can perform and string a good amount of performances together in the second half of the season, and it was certainly where we grew into Brendan Rodgers' system last season.
If we are there or there abouts at the halfway point, what's stopping us from going on?