Neil Poole explains why the fans should feel free to believe the sky's the limit if Liverpool beat Arsenal on Saturday.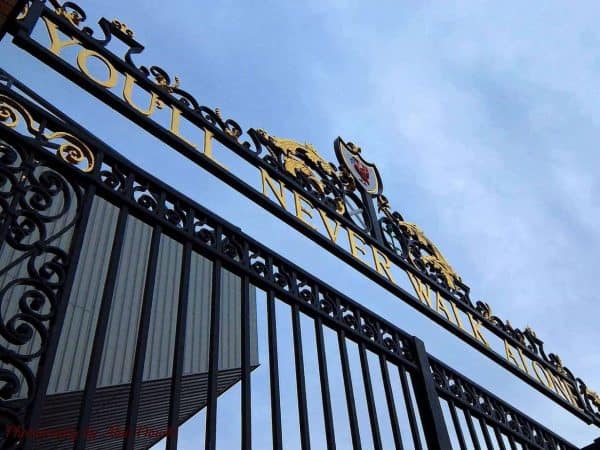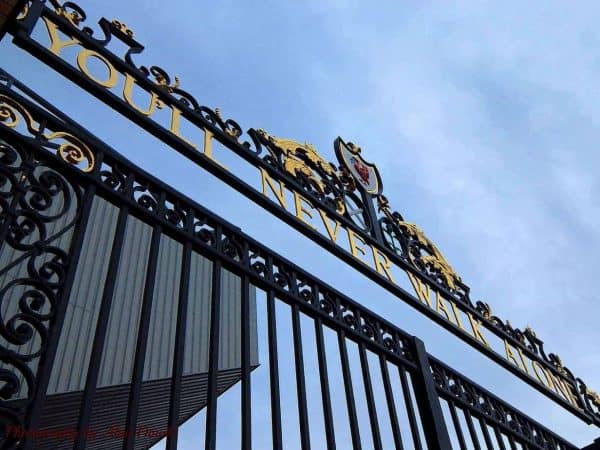 I've got a tingling sensation in my toes.  Hopefully it's not the onset of deep veined thrombosis. Wait there! It's rising, it's rising, my throat feels warm, my head feels giddy…I'm about to get a case of the Keegans! Here it comes… "I'd love it, absolutely love it if we beat Arsenal on Saturday!"
Not because I have any particular dislike for Arsenal or because Arsene Wenger has gotten under my skin with terribly clever Machiavellian mind games. No, it's because I've made a conscious decision to throw caution to the wind if we win, put my emotional cards on the table and dare to hope.
Don't underestimate how liberating and different it is to be a supporter rather than a manager or a player. We forget this sometimes. I can be as optimistic as I want this week and next week I'll contradict everything I've said if I feel so inclined. There's no real payback.
I piped on for a year when Jordan Henderson first joined saying he lacked the heart and courage to be a Liverpool player. A couple of years on, I could make an omelette with the amount of egg I've had to wipe off my face as he's proven these very things to be two of his strongest assets. But it doesn't matter. I'm glad I was wrong and if Jordan isn't really bothered about what Alex Ferguson thinks I'm sure he's not too worried about the poor gait demonstrated by my knee jerk reactions either. We've all been wrong about players. Let he or she who is without getting a prediction wrong throw the first 1950s casey.
Compare this to the verbal minefield managers and players have to navigate. One nuance out of place here or an ambiguous hand grenade thrown in there, and who knows what direction it's going to explode in when it lands on the back pages.
In some ways I feel a bit sorry for the players. They'll wind their windows down and sign the autographs as they drive out of Melwood. But they always have to be on their guard with what they say or do because in this multi-media age it'll be mere seconds before misconstrued words or images are all over Twitter or Youtube. You can't blame them for keeping interaction functional at times to minimise the risk.

Most post-game interviews are like flatpack furniture; uniform components of 'taking one game at time' and 'we'll see where we are at the end of the season' systematically put together to create a bland semblance of something useful but not really what you wanted.
You only have to look at the reins of restraint Brendan put on his comments from yesterday's press conference to see how he has to keep headline seeking hacks at bay:
"We won't get carried away. We'll have to keep our concentration and continue to work very hard on the training field.
"We were happy with how we worked last weekend against West Brom, but it was forgotten about very quickly and our focus has been very much on this game and the quality of our training this week has been outstanding."
Forgotten about very quickly Brendan? Not me, I've watched the whole game three times and those marvellous goals countless times. As fans we don't have to be professional; we can wallow like pigs in smug shit. The only thing I'm focusing on in the week is what box-set to start next and what fun food to accompany my viewing. However, let your guard down for a minute like Keegan did and show the inner emotive fan, and people will still be ridiculing you 15 years later.
And as Liverpool fans we expect professional reserve as well. We've all grown up with the stories off Ronnie Moran slinging medals at players telling them they'll mean nothing next season.  Apparently it's not in keeping to be getting carried away.
But why not? We're all fully aware of our glaring weaknesses. But I see plenty of weaknesses in all the other teams too. So far the opportunity to caplitalise on changes in the management of Manchester United, Manchester City and Chelsea is panning out as we expected, putting the brakes on any sprint out of the blocks. Spurs have lost Bale and are still in the midst of gelling their numerous new signings. We've started well and coming into November we're still in the mix.
The circumstances of this season are like a big footballing Halley's comet that may not come around again for years. All the top sides are vulnerable to some extent and we should be positive and proactive and try and take this chance while we can. Forget 'challenging' for the top four, let's make sure we get in it, and do so comfortably. It's achievable with the strike force at our disposal.
Back in 2008/2009 I despaired at our fans in that now infamous game when we drew with Fulham at home to go top of the league but the team still got booed. It was the wrong thing to do. But I understand why people were frustrated. The league was there for the taking that season. For the first time in years it was tangible, realistic prospect but it was like the players didn't really believe it was attainable. This season may be similar.
Arsenal has set the pace and on Saturday we can outscore them. If we do, sack it! I'm getting carried away.  It could be a threshold moment that gives us the confidence to push on. Look down at everyone below us in the league, index finger and opposable thumb held 'L' shaped to your forehead if you want. It'll be unsightly and practically nailed on karma that we'll lose the next game and come crashing down to earth.
But don't worry, the players will train extra hard for us to make sure it doesn't happen again. We supporters can try and block out the misery in more leisurely ways. Have a nap…or a biscuit…or a pint. I bet Kevin Keegan would have loved to have done that too.