Jack Lusby looks ahead to the January transfer window and the areas of Liverpool's team that need to be reinforced if they are to replicate their superb opening half of the campgin in the second.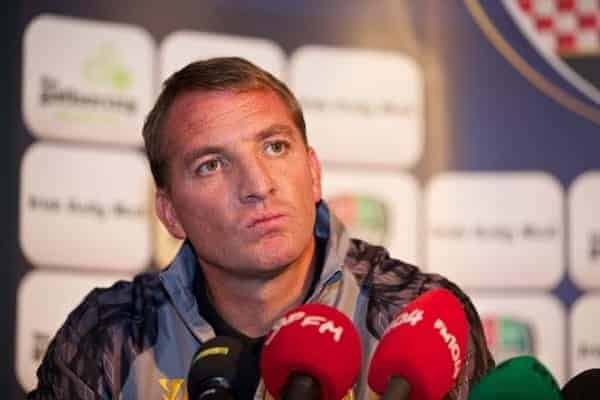 With Liverpool heading into Christmas on top of the Premier League table, the club can look ahead with confidence towards the January transfer window and the talents it may bring.
The basis of Brendan Rodgers' charges' ascent throughout the season has been their diligent well-drilled performances. At the heart of this success is a phenomenal team spirit.
The likes of Joe Allen, Jordan Henderson and Jon Flanagan are enjoying resurgences under Rodgers' stewardship, and this is due to the Northern Irishman's exceptional man-management talents.
A word in the ear of the departing Flanagan during the 3-1 win over Cardiff shows this is a manager who understands the importance of looking after his players.
However, when it comes to the opening of the January transfer window Liverpool will undoubtedly look to strengthen on this exceptional start.
But why change what is currently blossoming?
Whilst high spirits continue to denounce the torrid Hodgson-years, a measure of realism is required.
During Liverpool's 2-2 draw with Swansea earlier in the season, the loss of Coutinho to a clumsy Ashley Williams challenge markedly affected the team as their performance diminished significantly.
Furthermore, the Brazilian's absence was felt heavily during the defeat to Southampton in September, in a game where Rodgers felt it necessary to experiment with a startling four centre-backs in a sluggish back line.
Defensive frailties were also exposed as Rodgers fielded Aly Cissokho and Jon Flanagan as wing-backs in the 2-0 loss against Arsenal, their respective abilities stretched threadbare.
This suggests that positions can be strengthened, and that a thin squad requires fleshing out.
Which areas need strengthening?

Left-Back
Liverpool's current first and second choices for the left back position seem to be Jose Enrique and Jon Flanagan.
Whilst Flanagan is demonstrating great promise whilst deputising recently, and when fit Enrique proves an effective mix of the brutish defensive qualities and nimble attacking prowess that Rodgers requires of a full-back, left-back is a position often speculated upon.
The search for a roving left-sided defender both adept in defence and attack, with veritable lungs of steel as well as a comfort in possession, may prove tough.
Paper-talk suggests that Ryan Bertrand is a feasible option, whilst Real Madrid's unfavoured Fabio Coentrão may also be a realistic target following the falling-through of his proposed loan to Manchester United during the summer.
However, despite his detractors' appeals, Jose Enrique stills provides the required mix of attack and defence and, if Rodgers fails to find the right target, settling for the Spaniard may not be the worst option.
IDEAL TARGET: A long shot would be Southampton's Luke Shaw; however Bertrand may prove a more realistic second-choice.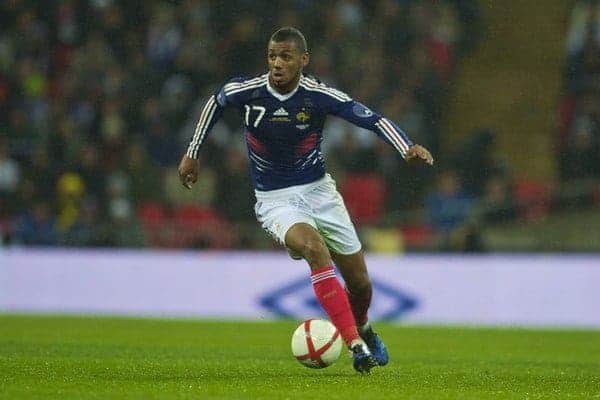 Central Midfield
Another area that Liverpool may look to strengthen in January is that of central midfield.
With Steven Gerrard ageing, Lucas Leiva's position currently unchallenged, and up-and-coming Spaniard Luis Alberto more useful further forward, Rodgers may look to counter these factors.
A Rodgers central midfielder requires superlative possessive qualities and an expansive passing range. What he may be missing is a world-class Vieira-type adept at breaking up play.
Following his sighting at Anfield during last month's Merseyside derby, speculation upon the prospect of Liverpool signing Ruben Kazan's tenacious Yann M'Vila has grown rife. The brutish Frenchman is a middle-ground between the energetic Jordan Henderson and the tough-tackling Lucas.
Naturally, the perennial presence of Liverpool's beloved Xabi Alonso in gossip columns recently has heightened hopes for the month ahead, whilst Javier Mascherano is another ex-Red to remain in the hearts of the Anfield faithful.
However, adding to the already effective midfield of Lucas, Allen, Henderson and Gerrard may prove to unsettle their chemistry. Whoever Rodgers may opt for would need to be the absolute right fit.
IDEAL TARGET: Whilst the heart says Xabi Alonso, the head says the younger and more realistic Yann M'Vila.
Forward
Be it good or bad, Liverpool have been relying on the majestic Luis Suarez and his partner Daniel Sturridge to provide the majority of the goals this season.
With the perceived inadequacies of Fabio Borini, Iago Aspas and Victor Moses proving apparent, a January recruit to add to the forward line may be advised.
Ukraine wingers Andriy Yarmolenko and Yevhen Konoplyanka have both been rumoured to be in Rodgers' sights, whilst Burnley's Danny Ings is consistently mooted to join Suarez and Sturridge in the attack.
However, as testified by former-teammate Mohamed Zika, Basel's Mohamed Salah seems the most likely to join the club in January, with Zika claiming he is "99%" likely to join the Reds.
Any reinforcement to the front line will need to provide competition and quality support to Rodgers' current crop.
However, any signing may stunt the progress of Luis Alberto and the returning Suso: it may be that Rodgers will look to the future instead.
IDEAL TARGET: Whilst Salah seems the most likely, Konoplyanka looks the most exciting prospect. Either or both of the two would be welcome additions.
January Onwards
With some considered additions to his current charges, Brendan Rodgers would look forward with a squad with more depth, and a platform to challenge for title honours.
As Rodgers testified: "Of course, we would want to reinforce the group, but it has to be players that are clearly better than what we have that can come in and help the group", reinforcements will only be made if they are better than his current crop of players.
Furthermore, with FSG acting on financial prudence – with this proving a success so far – and the restrictions of FFP looming, any major incomings will be stringently measured.
Liverpool's outlook on the January transfer window may go one of two ways: capitalising on their position in the league to develop the squad, or hampering a progressing and flourishing young squad.
Either way it looks to be an intriguing month.
Which positions do you feel need to be strengthened? And do you think it is a good idea to change a so-far winning formula?