2013 has seen Liverpool make huge progress under Brendan Rodgers, topping the Premier League table at Christmas. Henry Jackson gives his individual awards for the last 12 months.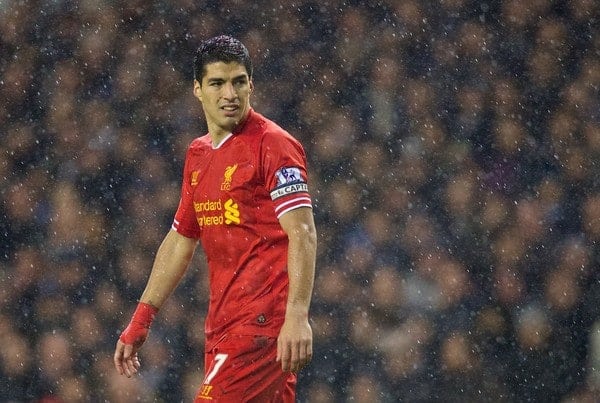 PLAYER OF THE YEAR: Luis Suarez
The Uruguayan was magnificent last season, finishing the campaign with 30 goals. Despite his controversies and attempts to leave the club in the summer, he has begun this season even better.
Since his return from suspension he's scored a staggering 19 goals in just 13 games, and is comfortably the best player in the Premier League at the moment. The four goals against Norwich earlier this month were the highlight of an incredible year for the 26-year-old.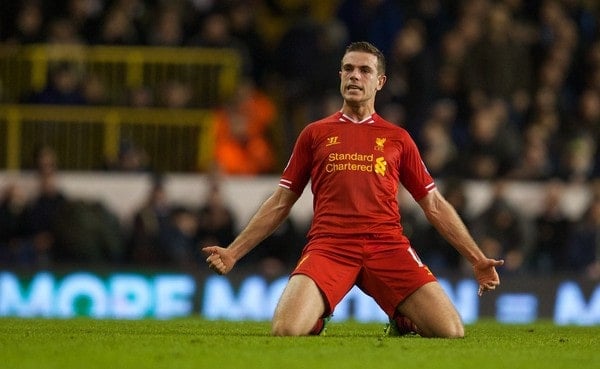 YOUNG PLAYER OF THE YEAR- Jordan Henderson
The 23-year-old has improved so much in 2013, and is now a key player at the club. After a tough start to life at Anfield, he is now starting to justify the hefty fee Liverpool paid for his services in 2011.
His pace, power and underrated creative ability make him a dangerous box-to-box midfielder, and his displays in the recent wins over Spurs and Cardiff have been particularly outstanding.
The hard work that he has put in is now really starting to pay dividends, and he should only getting better over the next four of five years.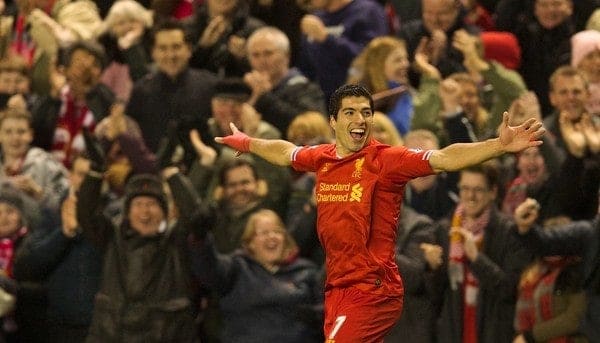 GOAL OF THE YEAR: Luis Suarez (2nd goal) vs Norwich
Some would argue that his first was even better, but the level of skill and technique shown for the second was absolutely extraordinary.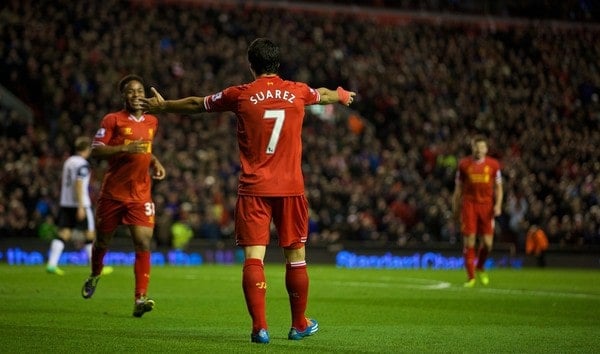 BEST HOME PERFORMANCE: Liverpool 5-0 Norwich
Liverpool have finally made Anfield a fortress again, and there have been a number of terrific games to choose from.
It's all matter of opinion, but the way they tore Chris Hughton's Norwich side apart back in January was unrivalled, in my opinion. A fabulous strike from Henderson got the ball rolling, before Suarez doubled the lead with a superbly-worked effort.
Daniel Sturridge and Steven Gerrard added further goals after the interval, before Ryan Bennett's own goal rounded things off.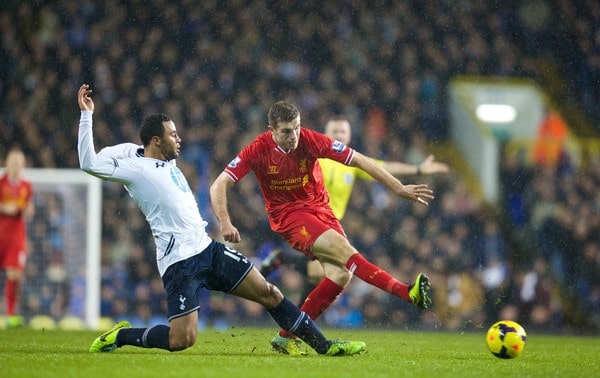 BEST AWAY PERFORMANCE: Spurs 0-5 Liverpool
The 6-0 win at Newcastle last season takes some beating, but the recent thumping of Spurs was an absolute joy to watch.
The Reds produced the perfect away display throughout, with two goals from Suarez and further strikes from Jon Flanagan, Henderson and Raheem Sterling completing a memorable afternoon for Rodgers' side.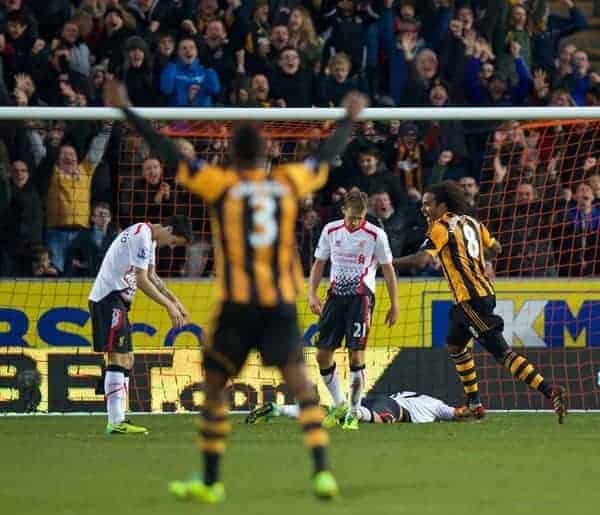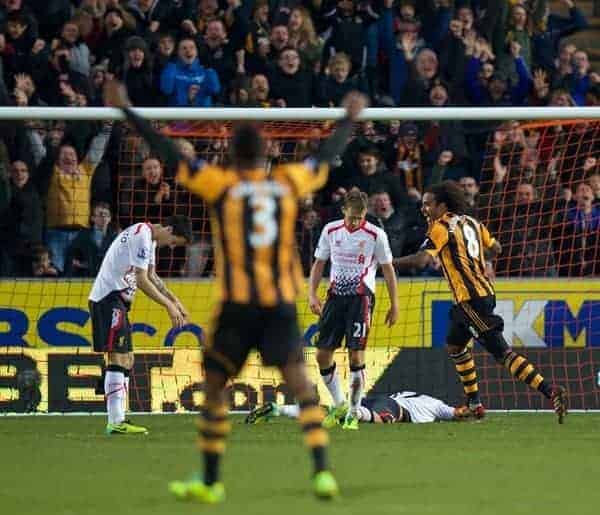 WORST PERFORMANCE: Hull 3-1 Liverpool
Hopefully this was just a minor blip in what could be a historic season for Liverpool, but there can be denying that this was a shocking afternoon for the Reds.
They lacked quality and fight throughout, with Gerrard's free-kick the only plus point on a dreadful day at the KC Stadium.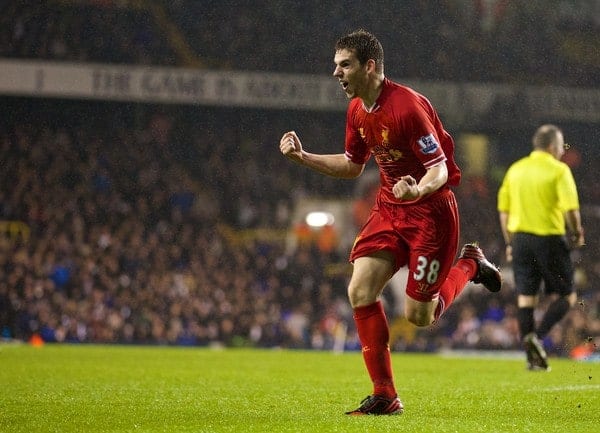 BEST MOMENT: Flanagan's first senior goal
In terms of sheer joy and elation, the 20-year-old's goal against Spurs takes some beating. With Liverpool already 2-0 up, the likeable full-back fired home a terrific effort in front of the Liverpool fans. It was his first ever senior goal, and the reaction of both Flanagan and his teammates shows just how much it meant.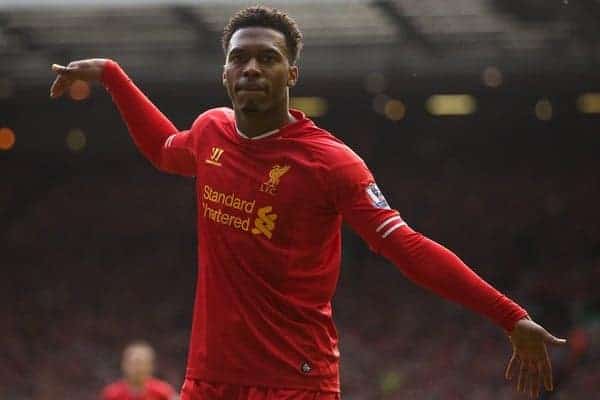 BEST SIGNING: Daniel Sturridge
Sturridge's move from Chelsea in January was seen as a gamble by many, due mainly to his unpredictable nature, but he has flourished having been given a central role at Anfield.
The 24-year-old has 22 goals in just 30 appearances, and his partnership with Suarez has been magnificent. His form has also seen him become England's first choice number nine ahead of next summer's World Cup in Brazil.
Who would you select for these awards? 
Follow Henry on twitter: @OnFootballTweet