Liverpool have brought in two players on loan but two who they have out on loan would surely have been better options at the moment, argues Jim Fishlock.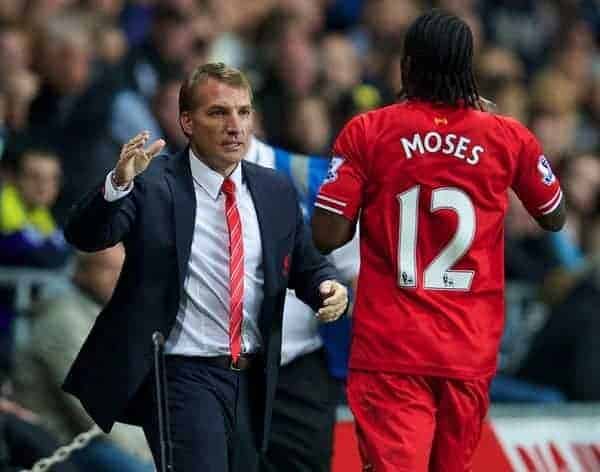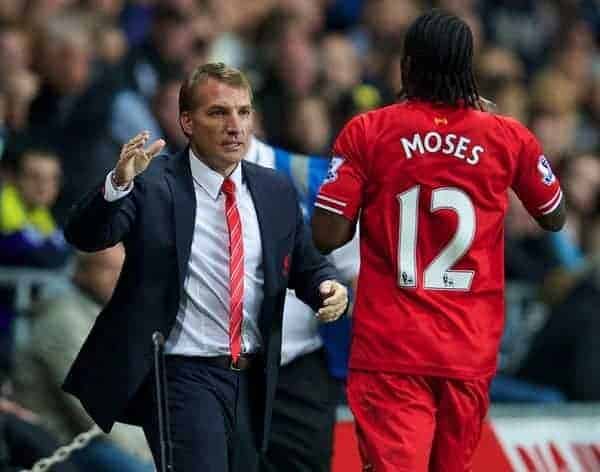 I've never been a massive fan of the loan system for first team players but nowadays with the reserve league being replaced by U21 football then more and more teams are using it and they are using it to their advantage.
West Brom took Romelu Lukaku from Chelsea last season and he repaid their faith in them by banging in 20 goals. This season Lukaku finds himself across the road from us at our nearest and dearest Everton. Once again the on-loan Belgian is impressing and has already has 8 goals, including 2 against us in the Merseyside Derby. In fact our blue brothers have had great success with Gareth Barry and Gerard Deulofeu too.
Teams who play regularly in the Champions League are the teams that loan the players out, they have bigger squads and use the system to keep the players they do not need fit and playing regularly. As we are now a team that is trying to get back into that exclusive club we are using any means possible to return, we need to be more imaginative and that means delving into the loan market aswell as the full transfer market. Our loan dealings so far though have been extremely underwhelming.
Since Brendan Rodgers took over we have seen Nuri Sahin arrive on loan from Real Madrid, Aly Cissokho from Valenica and Victor Moses from Chelsea. Looking at the names on paper you may think that they are decent enough deals, Sahin after all came with a great reputation from Real Madrid, Moses had just finished an excellent season for Chelsea under Rafa Benitez and Cissokho was a solid enough deputy for Jose Enrique.
As we all know, football is not played on paper.
Sahin arrived on a season long deal and fans were extremely excited at the prospect of a midfield 3 of Sahin, Gerrard and Joe Allen with the likes of Lucas, Jonjo Shelvey and Jordan Henderson in reserve. Sahin made his reputation at Borussia Dortmund before his move to Real Madrid as a top class deep lying midfield player who would hopefully shine as the dictator in the midfield area.

However, when he arrived he was far from match-fit, not suited to the physicality of the Premier League game nor was he able to adapt to the pace of the game and eventually Rodgers had to play him as the No 10, a role he did not enjoy. Sahin eventually lost his place and Rodgers started to put his faith in Jonjo Shelvey and Jordan Henderson.
As loan deals go it was a pretty poor one especially when you consider Sahin cost the club £1.5 million in a loan fee and also covered all of his £115k a week wages. It was no surprise that the deal was terminated in January and Sahin made his way back to Dortmund.
This summer we welcomed Cissokho and wide forward Moses to the club again on season long loans deals. Reportedly, Cissokho arrived for a fee of £1 million and Liverpool are covering all of his £30K a week wages and Moses is just costing the club his £50k a week wages.

It would be fair to say that neither one of these players have set the world alight with their performances, Cissokho was shocking at Arsenal and has now lost his place to young right back Jon Flanagan. While Moses just looks extremely dis-interested whenever he plays, his worst performance so far being his display on Sunday at Hull City.
Loans Out
The problem in my opinion is not just the loans in but the loans out we have made this season. Fabio Borini finds himself up at Sunderland, why? I have yet to see anything from Moses to suggest he is better suited to the team now or in the future.
I have to wonder why Rodgers would think that sending Borini on loan would benefit him or us at all? Surely he would be better training with the first team squad, being ready to come in and play when required. Borini could have done everything Moses has done so far this season and more quite probably even more. We would have had another option to play up front and not play Daniel Sturridge into the ground as we have done.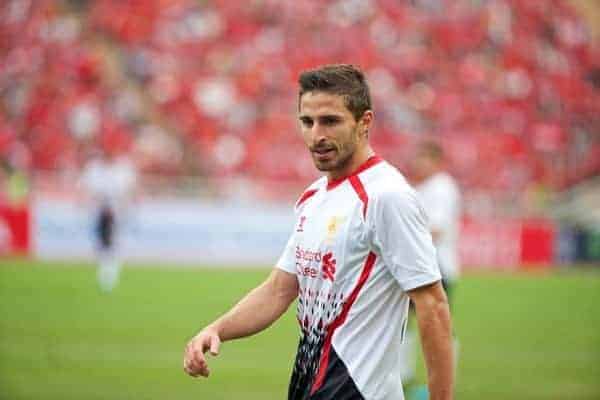 The same could be said of Suso, yes he is playing first team football but he's in Spain, playing for a team at the bottom of the league. Surely it would have been more beneficial for the club to keep him?
Again Suso would be with the first team squad, he would offer cover for the wide positions behind the striker and he can play the No 10 role which would mean we would not struggle for creativity if and when Coutinho is missing.
With no European football this season Rodgers was right to want to keep a small squad but loaning out our players to then just loan others in does not make sense to me. There have been games where Suso and Borini could have played.
There was Notts County in the League Cup, the home games against Crystal Palace and Fulham, Borini or Suso could have played away at Hull aswell and been more of a threat than Moses. These are the sorts of decisions we need to get right if we are going to close the gap on the teams above us.
We need to be smarter in more areas and the loan market is one of them.