Liverpool midfielder Joe Allen says Luis Suarez proved why he is one of the best players in the world by scoring four sensational goals against Norwich City on Wednesday night.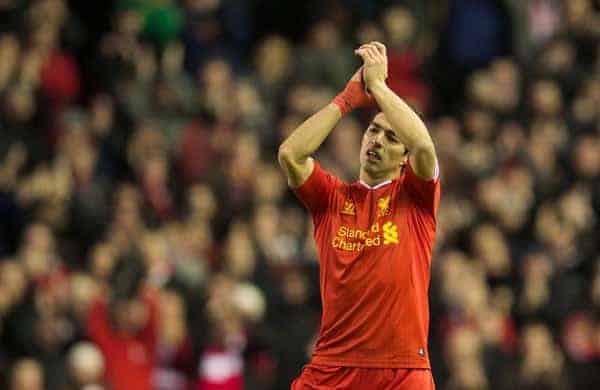 The Uruguayan international's goals lead Liverpool to a 5-1 victory over Chris Hughton's visitors, to keep the Reds in the running for the four Champions League places in the league.
"That's what you call a masterclass," Welsh international Allen told the Liverpool Echo.
"Luis showed why he's one of the best players in the world. There are not many teams in the world who would be able to cope with that kind of performance."
It was Suarez's third hat-trick against the Canaries in four games, bringing his tally against them over the East Anglian side to 11 goals in less than two years.
Allen added, "He was unstoppable. It was fantastic from him individually and for us to get three points after the disappointment of the defeat to Hull was vital.
"We were lucky we had the chance to get back out there just a few days later. We all wanted to get back to winning ways and back to performing in the way we know we can."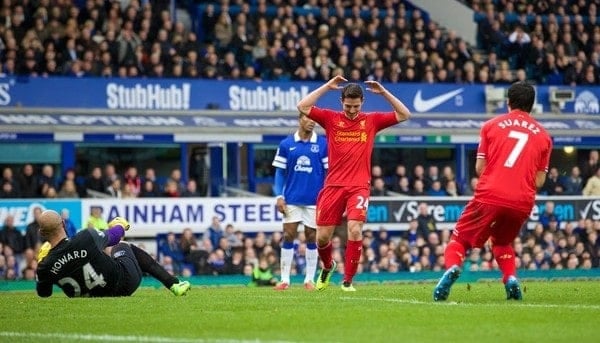 Allen played for the full 90 minutes against Norwich, are rare extended appearance for the Reds following a succession of injury problems.
"In some ways I feel like I'm starting again," Allen said.
"It had been a long time since I started a league game here. There are things I've improved on since I joined Liverpool and hopefully I'll get plenty more opportunities to get out there and show that.
"What happened in the derby was massively disappointing but these are the things you have to deal with as footballers.
"It was a bad miss. I accept that. I accept the responsibility and the repercussions of the miss.
"I've moved on and it was good for me to get an opportunity to play and get back to what I do best.
"It would have been nice to score after the disappointment at Goodison but it was a great save."