Scott Taylor kicks off a series of articles looking at which areas Liverpool need to strengthen, starting with the perennial problem area of left-back.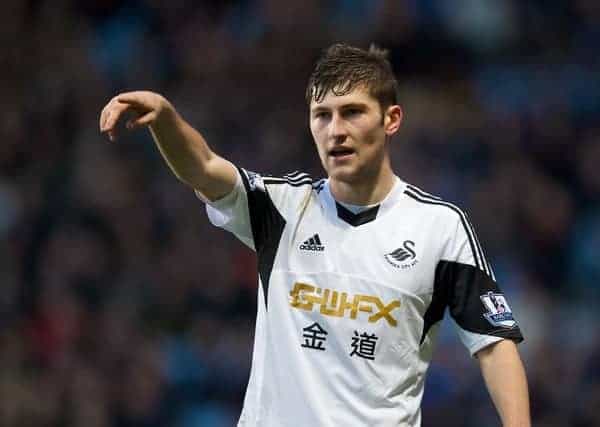 Note that obvious candidates such as Luke Shaw and Fabio Coentrao aren't included, enough is already known about them.
The 20-year-old has become a key part of the Swansea squad ever since the long term injury to Neil Taylor. Since then, Davies has featured 61 times for the Swans scoring a total of three goals. Despite being young, Davies has plenty of experience including in this season's Europa League and already at international level, having made nine appearances for Chris Coleman's Wales side.
That he plays for Swansea is an important factor; Brendan Rodgers would have seen a lot of Davies in the time he was at the club. Despite signing a contract extension last summer to take his contract until June 2017, I still believe Liverpool should target one of Rodgers' former players.
Davies' age and room for development make him an ideal purchase in-line with the club's policy. He'd be a much cheaper and perhaps more realistic option than Southampton's Luke Shaw.
Ricardo Rodriguez
Next up on the list of possible left backs is 21 year old Ricardo Rodriguez, who plays for Bundesliga side VfL Wolfsburg.
Although being slightly older than Davies, Rodriguez has as much experience as him. He's made 58 appearances for the German side.
He is someone Liverpool are crying out for with such consistency, and someone who will soon get some World Cup experience with his national side Switzerland in the summer.
Wolfsburg are an up and coming team in Bundesliga and like Liverpool are targeting a Champions League spot under current manager Felix Magath, so it is important that if Liverpool want Rodriguez, they should make a bid sooner rather than later. Rodriguez, like Davies has three goals to his name for Wolfsburg and has scored at the biggest scene, a 2-1 win against Borussia Dortmund.
Premier League side Sunderland reportedly had a £6 million offer rejected for the full back in October, and since then has attracted the interest of Chelsea as they seek a replacement for Ashley Cole.
Alex Sandro
Another option is Porto's Alex Sandro. Sandro is 22, the oldest of the targets featured in this article, but is the most decorated.
Having played for Atletico Paranaense, Santos and now Porto, the left back has picked up a total of eight honours including a Under 20 World Cup.
Since joining Porto for around €10 million in 2011, Sandro has really shone. He's made 45 appearances for his club, scoring twice, which is similar to both Davies and Rodriguez in terms of goals to appearances ratio.
Porto seem to produce big talents in football before they are sold for a large fee to European clubs. This will more than likely be the case for Sandro – and other Porto players such as Danilo and Fernando Reges.
The estimated value for Sandro would be around £15m, which may seem a bit excessive for Liverpool. However, if you want quality then you should be prepared to spend big.
Overall
The best thing about all these targets is that they can come straight into the squad and no doubt perform, something which Brendan Rodgers has openly spoken about; signing players to make an immediate impact on his first XI.