Liverpool boss Brendan Rodgers insists he will only dip into the transfer market for quality additions this January.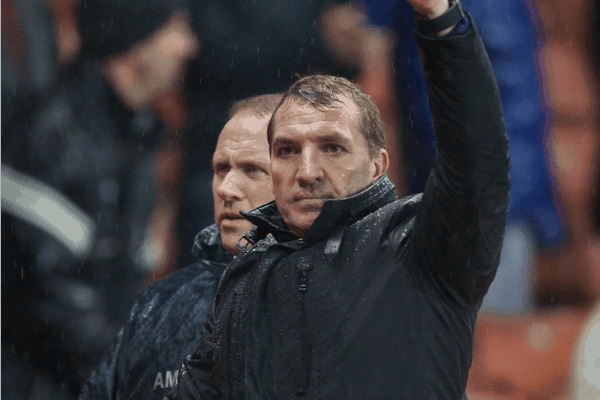 Speaking after his side's 5-3 victory at Stoke on Sunday, Rodgers explained his desire to strengthen – but only if the right player(s) are available.
"I would still like to strengthen [the squad] if I could," he told BBC Sport. "But only if the right quality is there."
Rodgers has been linked most heavily with winger Mohamad Salah, full-back Martin Montoya and holding midfielder Yann M'Villa so far.
Holding Midfield
One area that Rodgers may be looking to strengthen is that holding midfield position, where Steven Gerrard was deployed in the rollercoaster of a game at Stoke.
Discussing the change, Rodgers said "He has got the personality to play in that controlling role."
"He gives us great variety in his passing. We saw today he picked it up from deep and stretched the game with his vision and quality."
Gerrard, at 33 years-old, is clearly not the long-term solution and Rodgers will be seeking a more mobile and dynamic player for the role, such as M'Villa.
Season's Chances
Meanwhile, Rodgers was asked about his side's chances for the rest of the season.
"We entered into the game today, 18 games to go, nine at home, nine away, knowing seven of those nine away were against teams in the bottom half" Rodgers explained post-match, quotes via The Guardian.
"That doesn't mean they are gimmes by any means – it is a very tough league – but certainly we have shown enough that we are going to be challenging and that is all we ever wanted to be.
"We never stated we are going to win the league, to jump from where we have been at, we just needed to be in the conversation."
Rodgers side are now fourth but the top seven are so close that places mean very little. Everton are just one behind in fifth, Spurs two behind in sixth and Man United five behind in seventh.
Next up are home matches with Aston Villa and Everton.