Si Steers details the Liverpool transfer committee and explains how it has a critical role in the club's future.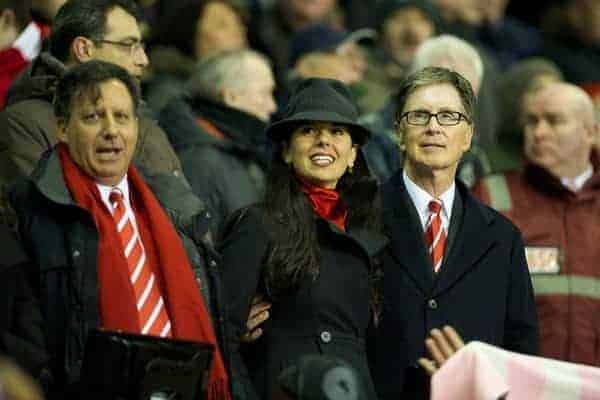 Since the inception of the transfer committee in autumn 2012 there has been a sense of expectation and scepticism about how much the committee can do to help drive the club forward.
The purpose of the transfer committee at Liverpool is clear: it is in place to give the club a competitive advantage in an environment where finances dominate your ability to compete.
In today's game, intelligence can be as important as money when scouting players. A good scout will always be able to tell a good player. But what is more difficult to tell is how good that player will be in your team, and whether that players attributes, motivation and personality will thrive in your team dynamic.
The aesthetic sign to what makes a good player is usually purely based on performance, and that is the key driver behind cost. Players that are proven and have demonstrated consistency at a high level over a period of time do not come cheap. In fact, even players that have shown flashes of ability at a young age are now very expensive.
So to get ahead of the game you need start looking beyond performance; by scouting attributes and performance, you open up an entirely new selection of players, and that is where you are more likely to find the value.
The philosophy
Barcelona president Joan Laporta once said "Some clubs buy Ballon d or winners, we make them". That is also very true of Liverpool, especially at this stage in our evolution.
The investment in our transfer committee has a very transparent objective: and that is to source players that are affordable and that have the potential to reach the top of the game. The group of players at the very top of the game may represent instant value; but long term value is more difficult to find.
As an example; if you look at what Van Persie may contribute to United's success for 3 years before he starts to decline at £24m (plus wages), at 24 years old and £12m what can Daniel Sturridge contribute to Liverpool right now and over the next 5=7 years? In terms of pure value for money, Sturridge can provide much better value to Liverpool than Van Persie will for United over the long term.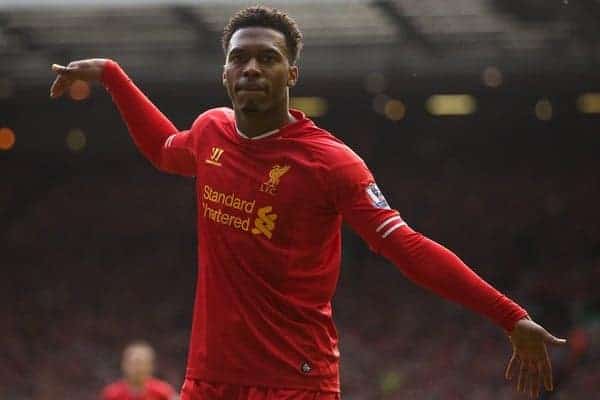 Daniel Sturridge is a great example of how the committee adds value. Sturridge has always had the attributes to be an elite striker, he has pace, power, technique and composure. But at 23 years old his career had hit a crossroads at Chelsea; he needed a coach and a club that would give him the platform to fulfill his potential.
Right now, Sturridge is looking like one of the best strikers in the Premier League, the committee is the mechanism to take that long term view of a player and make a judgment on whether they can reach the level of quality the club needs to progress.
The difficulty and frustration for supporters sometimes comes when rivals turn to 'established names' to provide an instant injection of quality. When you are investing in potential, it comes with a certain amount of unknowns. When you are investing in established quality, the risks are less. But they still exist.
The Model
Analytics are becoming an influential tool in football. Big clubs are starting to see the benefits in gathering and analysing data to provide factual insight into every aspect of the game. Performance and fitness analytics are now beginning to reach a level of maturity; but the use of analytics in transfer activity is still relatively new.
This is an area where Liverpool is looking to be cutting edge. The traditional scouting model has always been reliant on the 'eye' of scouts on the ground. But Liverpool have realised that you need to look beyond that.
The methodology being applied at Liverpool will be based on a great deal of data that will arrive at a value parameter for a player. That data may include age, achievements, attributes, attitude, and injury record for example. The list isn't exhaustive.
This model for identifying players by TTT scribe and professional data analyst Lee Mooney gives some excellent insight into how you can use data to drive your transfer strategy.
Winning team
Football is all about having a winning team on the pitch, but in today's financially competitive game it is equally important to have a winning team off it as well. The investment in Liverpool's transfer committee has poached Barry Hunter and Dave Fallows from Manchester City. Not quite as eye catching as poaching Sergio Aguero perhaps, but longer term, can have a much greater impact.
The team of Fallows and Hunter is complemented by Michael Edwards who is the Head of Analytics. The committee use an extensive database of players to inform decisions and strategy. Fallows said in 2010 "The traditional role of a scout, where they went to a match and kept all the knowledge in their head rarely exists in modern day scouting structures."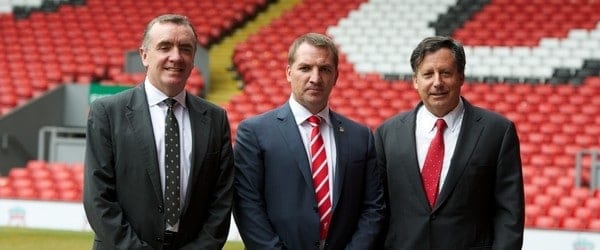 It is the role of the committee to identify the right players for Liverpool at the right cost. When Brendan Rodgers was appointed, that was an investment in an ideology, and to fit that ideology, you need a certain type of player. The biggest attributes that Rodgers seems to look for are technical ability and winning mentality.
One of Rodgers greatest strengths is his coaching ability. The structure of the committee is reliant on good coaching; the strategy of bringing in players that are yet to reach peak needs a good coaching structure in place to develop players. From the academy through to the first team Liverpool has a very strong coaching team that has a great deal of experience in developing young players to an elite standard.
The transfer process and ITK's
'In The Know' – what does that mean, exactly? It means that somebody has inside knowledge of what is happening in a football club; usually it is specifically to do with a transfer.
Transfers are likely managed from a small team and I would be shocked if information was leaked out casually from a club without a very specific purpose. If information is leaked, it is usually to a respected journalist who actually becomes part of the clubs transfer strategy. A football clubs PR department will likely keep very close tabs on transfer rumours and will probably work in a 'smoke and mirrors' kind of way to drive the best deal for the club (e.g. leaking a players name to throw the scent of a real target).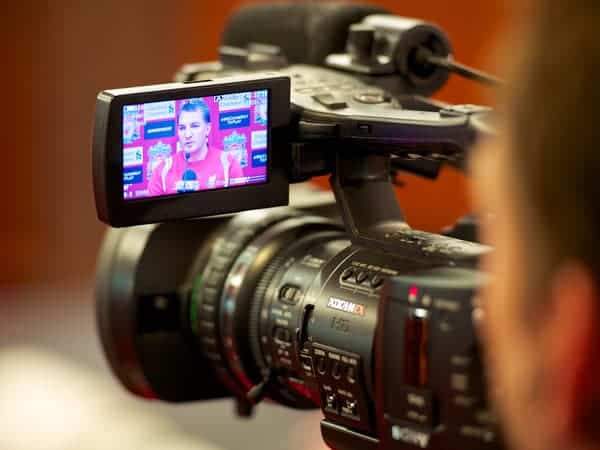 Of course, it is impossible for any club to manage the narrative on player transfers. In multi million pound deals, clubs can use the media to gain a competitive advantage. For example, it is in a selling clubs interests to leak bids for a player to drive the highest possible value. It is also in the agent's interests to leak a bid to source the best possible deal for a player. We have seen it many times. But this is all information that quickly becomes public knowledge.
The transfer process has actually become a bit of a pantomime. The brilliant 'Duncan Jenkins' masterfully unpicked just how easy it is to become an ITK – based purely on keeping ahead of the rumour mill. Jenkins was so good in fact that Liverpool believed there was a genuine leak; where in fact, there was none. And there is likely a very good reason for that – if you worked in a position for Liverpool involved in player transfers – would you risk your job by disclosing commercially sensitive information?
Transfers are such a complex world; they are a negotiation of multi million pound assets, it isn't just the fee, it is also the wages over the life of a contract that makes it a huge investment. As an example, if a club buys a player for £8m on a 4 year deal worth £40k a week, that is an investment of over £16m. And in today's market, that investment is very unlikely to get you the 'finished product'.
So, whilst there maybe people that have access to information on occasion, most likely journalists, it is very probable that clubs are using them as a pawn in the transfer game. I think you have to take the vast majority of what ITK's say – even journalists – with a huge pinch of salt.
Conclusion
The Liverpool transfer committee is in place to give the club a competitive advantage. It is an investment in the top talent in the player recruitment space; with the aim to source and scout players that have the quality and mentality to play for Liverpool, but have not yet caught the eye of the world.
There probably weren't many football fans that didn't follow Dortmund's progress last year with an envious eye. As I look at in detail in this comparison I think there is a real similarity in how Dortmund have built a team capable of competing and the journey Liverpool are taking.
Dortmund has been one of the smartest clubs in world football and has integrated great young players like Mario Gotze with smart buys like Robert Lewandowski (who only actually cost £4.5m) into a team that became greater than the sum of its parts.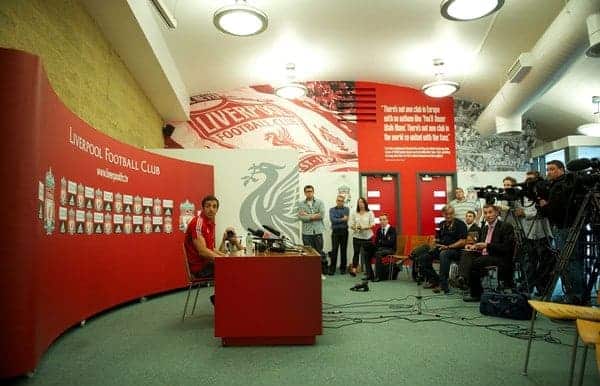 Football transfers are complex; and there will be variations of Liverpool's transfer committee at most big clubs across Europe. So what is it that will give Liverpool an edge? Essentially what the club have done is recruited who they believe to be the very best people in the scouting space in Hunter and Fallows; they are using intelligence led data to identify and value the right players.
The club recognise that they will be recruiting players still in a development phase; so will need a strong coaching structure to complement the transfer strategy.
There will always be exceptions; and the club has proven with the signing of Sakho it is willing to invest in an established name if the deal is right. But the broad strategy of recruiting the 'balloon d'or' winners of the future is very much what the committee is in place to do, and in my view is absolutely the right direction for the club.
If you look at the Willian deal as well – whilst he looks to be a very good player – there has been little evidence to suggest he looks like a £30m player. There was no value to be had from that deal – and by walking away from it, Raheem Sterling has been given the opportunity to flourish. It is those kinds of calls that the club has to get right, and the committee helps with those decisions.
The transfer committee has a critical role in the club's future; it can be the difference between competing or not. Beyond all of the speculation and media that surrounds transfer windows; there is a strategy and structure at work at Liverpool that can give the club that competitive advantage. They won't get everything right, but it is unrealistic to expect them to.
They have made a significant contribution to the clubs push towards the top four this season, if we can return to the Champions League; they will probably find that players such as Mkhitaryan are more easily attainable.
Si Steers