The 2008/09 team was arguably Liverpool's best since the Premier League began in 1992. Henry Jackson (@OnFootballTweet) compares the current first-choice starting XI to Rafa Benitez's five years ago.
SIMON MIGOLNET vs PEPE REINA
Mignolet made a superb start to life at Anfield, saving a penalty on his debut to earn Liverpool all three points at home to Stoke. He also produced a magnificent performance in the thrilling 3-3 draw against Everton at Goodison Park.
Since then, however, his form has dipped, making key errors against Manchester City and Aston Villa, in particular.
Reina was in his prime back in 08/09, and had kept the most clean sheets in the Premier League for the previous three seasons. He was a world-class goalkeeper who would have got into virtually any team on the planet at the time. He faded in his last few years at the club, but at this point he was magnificent.
Winner: Reina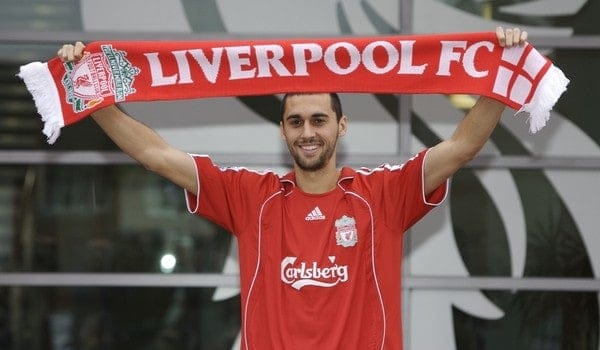 GLEN JOHNSON vs ALVARO ARBELOA
The two right-backs couldn't be much different if they tried. Johnson is a marauding, talented attacking defender with good natural ability, while Arbeloa was hugely consistent and reliable.
Johnson's form this season has been terrible since returning from injury, with many predicting him to leave in the summer. Arbeloa was not always an obvious fans favourite, but he very rarely let the side down.
Winner: Arbeloa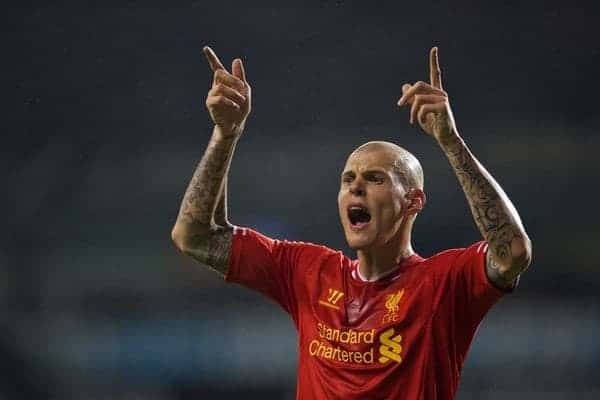 MARTIN SKRTEL (2014) vs MARTIN SKRTEL (2009)
Skrtel has grown into a more dominant centre-back over the last five years, and despite certain flaws in his game, is a better player now. He was just 24 and still maturing back in 2009, and was often injured, or rotated with Daniel Agger.
Compare that to this season, and he has been comfortably Liverpool's most consistent defender, appearing in 20 of the Reds 22 league matches. At 29, he is at his peak, and after a difficult period for the Slovakian last season, he has responded excellently with a string of good displays.
Winner: Skrtel (2014)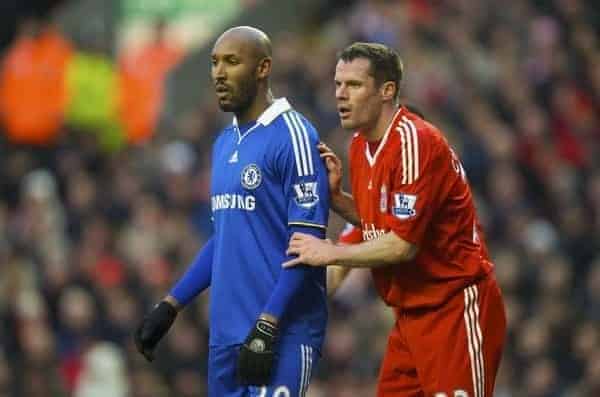 MAMADOU SAKHO vs JAMIE CARRAGHER
Sakho is an absolute beast of a defender, and despite only arriving at Anfield in the summer, he is already a very important player for Brendan Rodgers. He is fast, strong, reads the game well and is cultured in possession, and at just 23 looks a huge prospect for Liverpool and France.
Carragher was phenomenal during the late 00s, and was at the perfect age where he had all the experience in the world but was not too old. Remarkably consistent and influential, the former Reds vice-captain was a huge reason for Liverpool's second-place finish in 08/09.
Winner: Carragher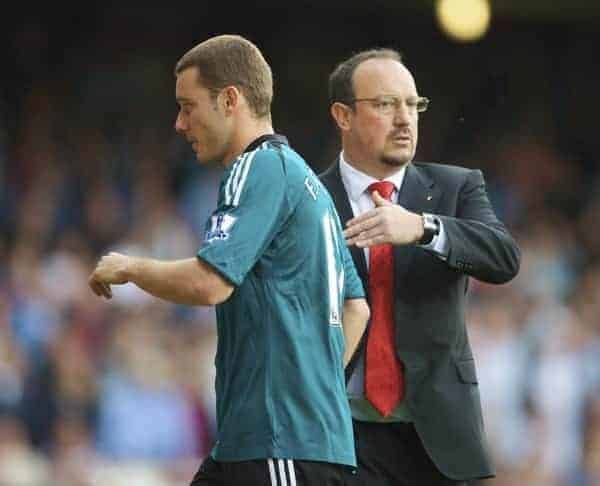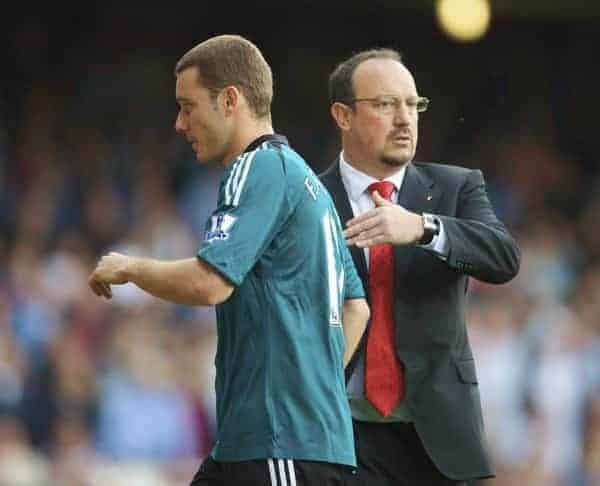 JOSE ENRIQUE vs FABIO AURELIO
Like Johnson and Arbeloa, these two are very different left-backs, bringing contrasting qualities to the side.
Enrique is very strong and powerful, both in defence and going forward, and has been a loss through injury in the last few months. He is far from the best defender though, and is guilty of switching off at times.
Aurelio's Liverpool career would have been so much better had it not been for constant injury problems. When he was fit he was a very fine player. Blessed with a wand of a left foot, the Brazilian scored a famous free-kick against Manchester United at Old Trafford in March 2009, and another against Chelsea in the Champions League. Defensively he was better than Enrique too.
Winner: Aurelio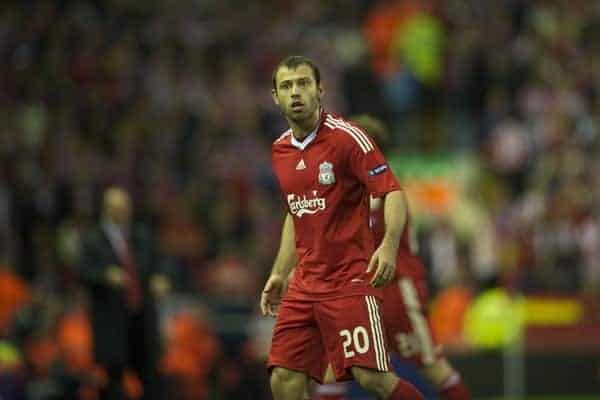 LUCAS (2014) vs JAVIER MASCHERANO
Lucas has grown into a very important player for Liverpool, having been so unpopular in his early years at the club. He is player you only truly appreciate when he's not playing, with his defensive expertise and reading of the game top class. Injuries have hampered him at times sadly.
Mascherano was a great servant to the club, helping bring the best out of Steven Gerrard and Xabi Alonso in midfield. The Argentinian was as competitive as they come, making up for his lack of technical ability with a relentless work-rate and inspirational character. It could be argued that between 2008 and 2010 he was the best defensive midfielder in the world.
Winner: Mascherano
STEVEN GERRARD (2009) vs STEVEN GERRARD (2014)
While the current day Gerrard is still a tremendous footballer, there can be no doubting that he is not the player he was five years ago. The incredible drive and pace has dwindled, as have his constant match-winning performances. The 33-year-old remains pivotal to Liverpool's top four aspirations, however.
The 08/09 season was probably the absolute peak of Gerrard's wonderful career. He played in an attacking midfield role behind Fernando Torres, and the results were devastating, He scored 24 goals in 44 appearances, and in the opinion of Zinedine Zidane, was possibly the world's best player at the time.
Age catches up every player, and that's the simple fact of the matter with Gerrard now.
Winner: Gerrard (2009)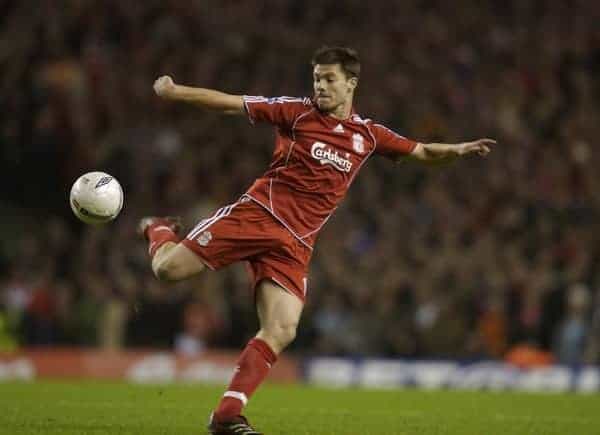 JORDAN HENDERSON vs XABI ALONSO
Henderson has been absolutely terrific this season, responding in style after a difficult first few years at the club. His box-to-box style is reminiscent of a young Gerrard, and if he can start adding more goals to his game he can become a top player for club and country for many years. It's easy to forget he's still only 23.
Alonso was a majestic player for Liverpool, and one who, since leaving, has arguably been missed more than any Reds player in recent times. The Spaniard was the perfect playmaker, combining great creativity with a calmness and class in defensive midfield. His defensive work was also hugely underrated.
Winner: Alonso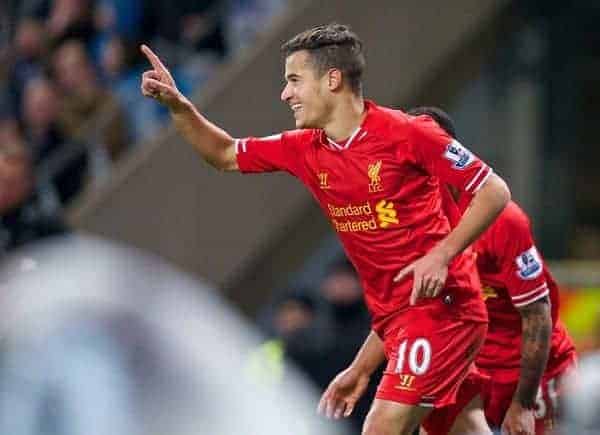 PHILIPPE COUTINHO vs YOSSI BENAYOUN
Although Coutinho has been fairly poor this season, having been so good in his first (half) season at the club, the 21-year-old is a huge talent who could become a superstar at Liverpool. He has wonderful balance and vision, and his rash finishing and lack of work-rate will improve with age. He has massive potential.
Benayoun was in and out of the side under Rafa Benitez, often rotating with Albert Riera and Ryan Babel, but he was the most effective of the three. The Israeli wasn't blessed with great pace or power, but he was a clever player with the knack of opening up defences. He also chipped in with nine goals in 08/09, including a crucial late winner at Fulham.
Winner: Coutinho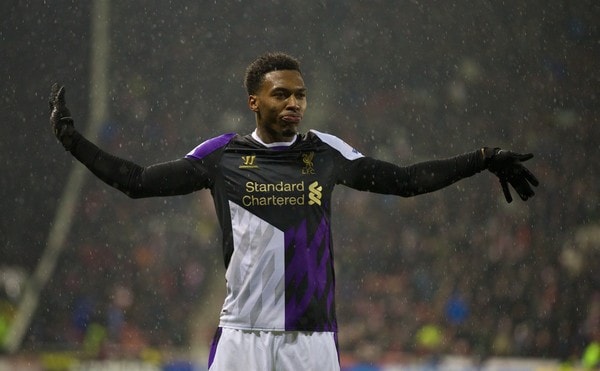 DANIEL STURRIDGE vs DIRK KUYT
Like a number of players in this article, these two are like chalk and cheese. Sturridge is all about pace, trickery and natural talent, whereas Kuyt made the very best of his limited ability.
Sturridge has been a revelation since joining from Chelsea a year ago, scoring 24 goals in just 32 appearances. He has the found the net in key games against United, Everton and Manchester City, and has formed a sensational strike partnership with Luis Suarez.
Kuyt was never the easiest on the eye, but he was mighty effective. Often deployed on the right wing, he never stopped working for the good of the team and was underrated in attacking areas.
The Dutchman was also the man for the big occasion. He scored a hat-trick against United, found the net in countless Merseyside derbies and scored in both the semi-final and final of the Champions League.
Winner: Sturridge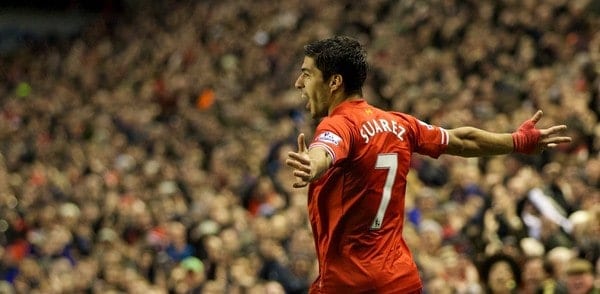 LUIS SUAREZ vs FERNANDO TORRES
Although Torres soured his relationship with Liverpool's fans by joining Chelsea in 2011, he was still a fantastic player at the club. He scored 81 goals in 142 appearances, and his relationship with Gerrard in 08/09 was a joy to watch. A fabulous finisher with an electric turn of pace, before he dipped in 2010 Torres was unquestionably one of the best strikers on the planet.
As good as the Spaniard was, there can be simply no comparison with Suarez. The Uruguayan is arguably the most naturally gifted player to have ever played for Liverpool, and is the best player in the Premier League currently.
After a slow start scoring-wise, having joined Liverpool in the same month Torres left, he has been unstoppable over the last two seasons, scoring 30 last season and 22 already this time around. If he stays for many years he may well overtake Kenny Dalglish and Gerrard as the greatest player to ever wear a Reds shirt.
Winner: Suarez
Subs
DANIEL AGGER (2009) vs DANIEL AGGER (2014)- Winner: Agger (2014)
SAMI HYYPIA vs KOLO TOURE- Winner: Hyypia
JOE ALLEN vs LUCAS (2009)- Winner: Allen
ALBERT RIERA vs RAHEEM STERLING- Winner: Sterling
RYAN BABEL vs IAGO ASPAS- Winner: Babel
TOTAL- Benitez 7-4 Rodgers (9-7 including substitutes)
What would your total be when comparing the 08/09 side with the current crop of Liverpool stars?