Neil Poole considers the validity of Brendan Rodgers' claim that the New Year's Day victory against Hull was our best so far.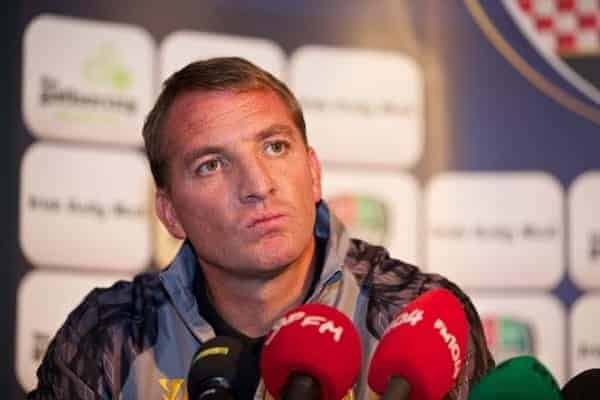 "I said to the players afterwards that I thought that was our best win of the season."
Brendan Rodgers' post match comments gave his critics all the ammunition they needed. How on earth could a routine taming of the 'The Tigers' in our own back yard be awarded such an elevated status?
But there is value in what he says as it was certainly an important victory.
Whilst I don't agree with his choice of game, I'm fully behind the sentiment which underlies Brendan Rodgers' statement.
It's refreshing to hear one of football's joyless stock phrases about all games being worth 3 points volleyed into the bin. The idea that all games should be afforded equal status on the basis that the same number of points are always at stake, falsely portrays each game as existing in a vacuum and sucks them of their life.
Games of football are not granite monuments standing alone on the cliff-tops of windswept islands in the North Sea neither effecting or being affected by human influence for decades. All games are played in the context of something: an entire history, a season, merely a short run of games or even the incidents of the very game itself.
And it is played and supported by those human being things you see around; you know those things that are influenced by what has come before and do stuff that impacts on the way they behave in the future.
The Hull game is certainly a case in point and its context certainly makes it a very useful win.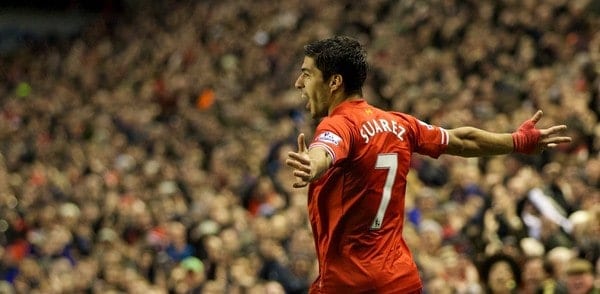 We entered this game having been defeated in back to back games for the first time under Rodgers' tenure and having plummeted from 1st to 5th quicker than the expectations of a team managed by David Moyes. We also entered it with a depleted squad. Losing the likes of Allen, Sakho and Flanagan (pinches himself) broke up a first eleven in a recent rich vein of form.
We entered it on the back of some rough justice from referees and while the grumblings were entirely justified, our collective response was eerily reminiscent of the bad luck stories that accompanied poor form in recent seasons. Personally, I had a fear that with the same regression of mind-set might come the same regression of results.
With all that in mind and playing on a murky, subdued New Year 's Day against a side with their tails up after a 6 nil win you wouldn't have been surprised to see a truckload of banana skins tipped onto the hallowed Anfield turf prior to kick-off. The fact it was 'only' the same Hull team that embarrassed us a few weeks ago wasn't much comfort.
So yes Rodgers was right to highlight the win. It gets us back on track and stops the doubts from getting too deep rooted and the belief from slipping away. One way of putting it into perspective is imagining how cataclysmically over-reactive the fallout would have been had we lost…Boom indeed. Bad boom. Not a good boom.
In my estimation though, it wasn't the best win this season…it was the fourth best win.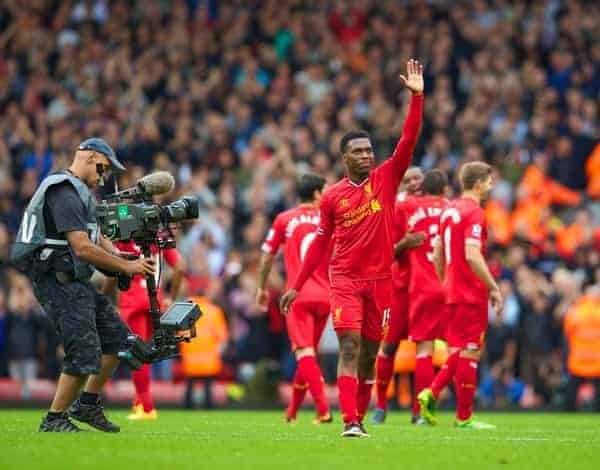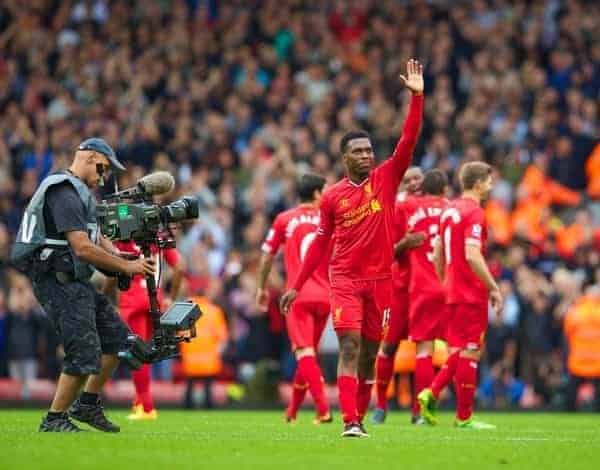 Coming in at third is the Manchester United victory. There's probably minimal impact regards to the season as a whole but in the context of our rivalry with Manchester Utd and Moyes it was important. I can't abide either and I'm a simple minded, tribalistic, Scouse, working class football fan. I love beating them. I hate getting beat by them. Kiss my analysis.
Second, is the 5 nil win against Spurs. It was arguably the best we've played during Rodgers' tenure and it signified a quantum leap in the quality of performances this season. The nature of that win has boosted everybody's confidence.  You only have to look at how discussions of title wins came back into the mix to see that. It signalled the clicking into gear of the midfield triumvirate of Lucas, Allen and Henderson.
It signalled the style of play we had been promised and been searching for. It's set up the rest of the season and made everyone think, yes we can do this. It's given a glimpse of a potentially bright future.
But personally and in regards to our best win, at this stage of the season I still can't see past that opening day game against Stoke. The way we held on when it looked like we were going to snatch a 1-1 draw from the jaws of victory when Stoke were awarded the late penalty was crucial.

From Monty Python's Life of Brian to innumerable episodes of The Simpsons, the 'mob' is often parodied. Groups of people often sheepishly and blindly jump on board with the latest whimsical idea. However, there was nothing ignorant about the collective, instinctive response of the roar that came from the Anfield crowd when Mignolet saved that last minute penalty. That has been unmatched at any point this season. For all the flak that football supporters get sometimes we know… we just know. That day everyone knew that save meant we would win, and that win was absolutely vital for kick-starting our season and everything that has followed. As far as I'm concerned the crowd has spoken and has passed its judgement.
Right at this moment in time, if the season is a door of opportunity then that Stoke game was the vital hinge that it swung on when we kicked it wide open. However, the Hull game was undeniably a quick and helpful hand that may have just stopped it from swinging back prematurely.
Here's looking forward to a Happy New Year. All the best!