Whisper it quietly but Liverpool are developing a rather worrying problem. They have developed homesickness, writes Jim Fishlock.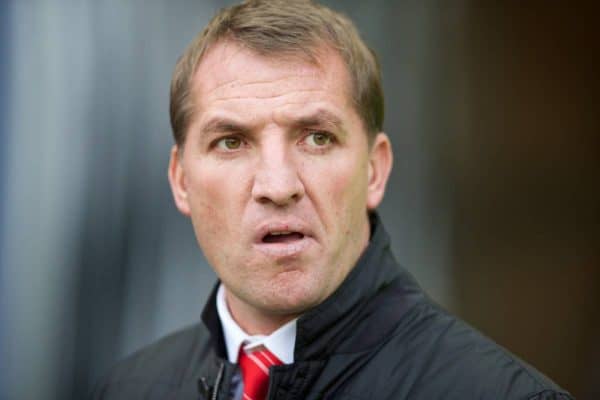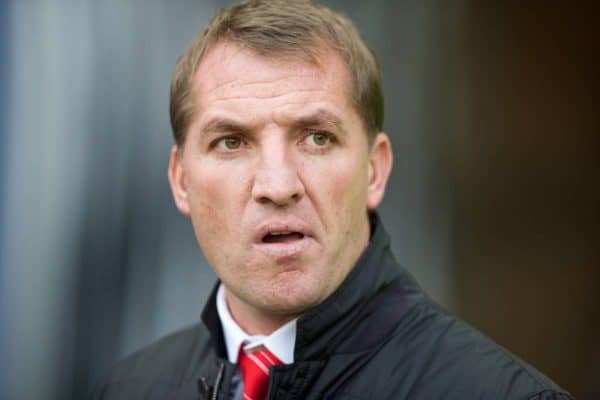 Liverpool's away form this season: P: 12 / W: 4 / D: 4 / L: 4
I'm sure we've all been there at some point in our lives, we've spent too much time away from our favourite people, our favourite surroundings, our mother's dubiously cooked meals (maybe that's just me) and everything else associated with being at home.
Liverpool, just like a lot of people, love to be at home. They aren't comfortable being too far from their security blanket of the place they call home.
Of course, up until this season we had the opposite problem. Our home was far too welcoming, it was like an open house. We welcomed teams with open arms and sent them on their way with the points and a tap on the bum for good measure.
It's a sign of our improvement at Anfield that I can even mention how our away form could be the undoing of us in the race for fourth place. But, as Rafa would a the facts do not lie. Liverpool have only picked up 16 points from a potential 36 in away fixtures this season. The last 12 away fixtures have only yielded 4 wins. It's not the sort of record that fills you with confidence.
Sunday's game away at West Bromwich Albion should have been win number 5 out of the last 12 but a rather lazy performance was capped off by defensive errors that gifted West Brom their equaliser and we dropped 2 vital points.
Of course, there have been some wonderful performances away from home, the 5-0 win away at Spurs, the 5-3 win at Stoke and the performance away at Manchester City showed us all that we CAN perform away from home. Those 3 performances aside there has been a very mixed bag of results and performances. There was the 2-0 defeat away at Arsenal and the 3-1 defeat away at Hull, which could go down as the worst performance by any Liverpool team in the last 2-3 years. The draws away at Swansea, Newcastle and Sunday's at West Brom also leave a lot to be desired.
The truth is we are very inconsistent on our travels.
If you look at our remaining away fixtures you will see we have trips to Fulham, Southampton, Manchester United, Cardiff City, West Ham United, Norwich City and Crystal Palace to come. On paper they don't look too demanding, we have only lost to Southampton at home and have beaten everyone else in that list.
Football though is not played on paper and all those teams are playing for something. Manchester United are chasing us down for fourth spot and it really is a six-pointer. The others are all fighting for their lives in the Barclays Premier League. The only team arguably not playing for anything is Southampton, however, we have a terrible record at St Mary's having not won on the South Coast since 2003.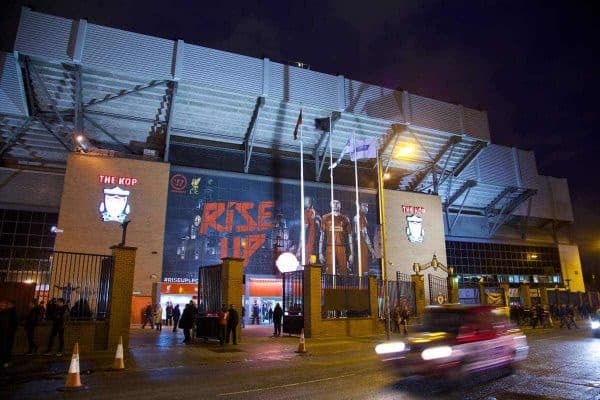 We're great at home though I hear you shout, we'll get enough points at home to finish fourth no problems. As an optimistic reds fan I would love to agree and have your confidence but we have recently dropped 2 points at home to Aston Villa with a sloppy performance and it would be naive to think we won't drop anymore points at home.
Our remaining home fixtures are still littered with difficult games. We welcome the three teams above to Anfield before April is finished. Starting with this Saturday's home game against Arsenal.
If we had managed to close out the victory away at West Brom then we would have had a free run at this game, I would have accepted a draw. As it is, we must win it, not to keep the tiny possibility of us actually winning the Premier League title alive, but to keep our rivals and challengers for the top 4 position away from us.
You can see with Manchester City how poor away form can cause you problems. The football they have played this season and results they have picked up should have them miles clear at the top of the Premier League, they aren't though and that is all down to their away form. They have to keep winning at home as they aren't consistent enough away from home.
With 14 games left we need to win 9 of those to have done enough to get Champions League Football. 7 of those games are at home and asI have said, 3 of them are against the teams above us in the League. Say we draw all 3 and then win the other 4. That still leaves us needing 5 wins from our 7 remaining away fixtures.
Given our current run of away form are you confident?? I know I'm not as confident as I was.
Whatever the result Saturday, it is cleat that Fulham away is a must win. Not just in terms of the points but for the belief in the squad. We need to prove to ourselves that we can go away from the comforts of home and get the 3 points in tough situations.
Travelling around Europe is no place for a team that suffers from homesickness and if it's not cured soon then Europe will just be a dim and distant memory.