Should Liverpool beat Arsenal in the FA Cup fifth round at the Emirates on Sunday afternoon, they will play in the sixth round.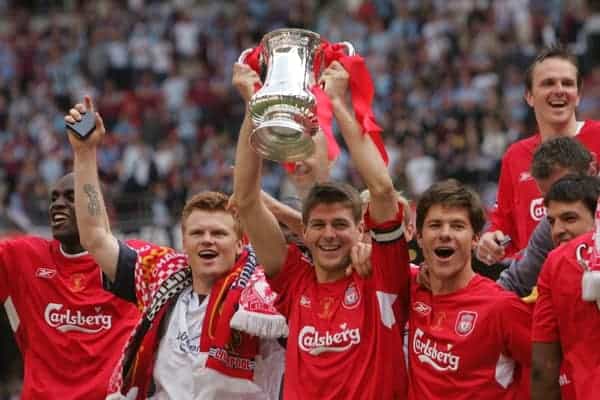 The game will take place on the weekend of the 8/9 March 2014, which could mean Liverpool's Premier League game against Sunderland, scheduled for Monday 10th March is rescheduled.
The draw was made by former Newcastle Utd captain Rob Lee and his son Olly, now playing for Birmingham City, on Sunday afternoon.
Liverpool's fifth round tie against Arsenal gets underway at 4pm and you can follow the latest on Twitter with us @thisisanfield.
On Saturday, Sunderland beat Southampton 1-0 at the Stadium of Light to book their place in the draw, whilst holders Wigan Athletic knocked out Cardiff City to continue their good run in the competition. Manchester City comfortably beat Chelsea 2-0, whilst Sheffield Wednesday's tie at home to Charlton Athletic was called off.
On Sunday, Everton beat Swansea City 3-1 at Goodison Park to secure their place in the draw.
The last time Liverpool won the FA Cup was in 2006, when they beat West Ham in the final on penalties. They were runners-up when Kenny Dalglish lead them to the FA Cup final 2012 — losing to Chelsea at Wembley Stadium.
The full draw for the sixth round of the FA Cup, with ties to be played on the weekend of the 8/9 March, is as follows:
Arsenal or Liverpool v Everton
Brighton or Hull City v Sunderland
Sheffield United or Nottingham Forest v Sheffield Wednesday or Charlton Athletic
Manchester City v Wigan Athletic