Brendan Rodgers has highlighted the loan spells of Fabio Borini and Suso as positives for both players' development.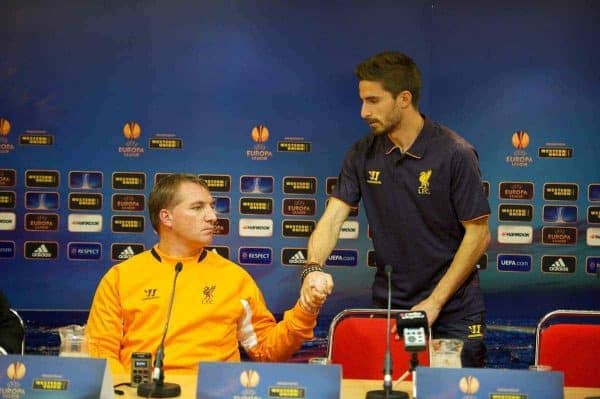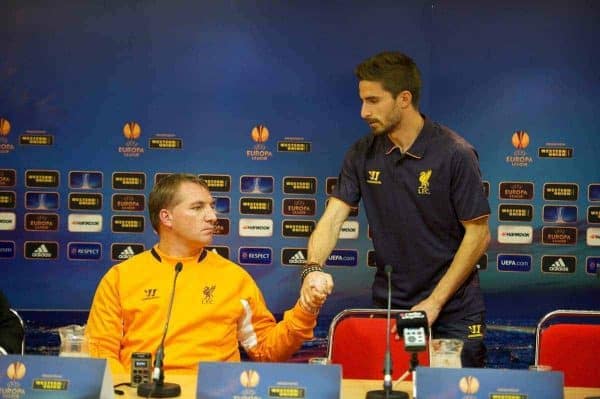 After struggling to make an impact at Anfield during his first season in 2012/13 following a £10.5 million move from Roma, Borini, 22, has spent a successful season on loan at Sunderland.
The Italian forward has scored key goals for the Black Cats, including one to give them the lead in last Sunday's League Cup final at Wembley.
Rodgers said he has been impressed with the game time Borini has got, and how he has helped Gustavo Poyet's side.
"Fabio has got games and scored some very important goals," Rodgers told The Liverpool Echo.
"He got the opportunity to play in a major final at Wembley. All that bodes well for the future."
Suso, 20, meanwhile has spent the season on-loan at Spanish La Liga side Almeria, where he has scored twice and created 22 chances in 25 appearances this season.
Rodgers continued, "The likes of young Suso has had a terrific loan in Spain playing regular first team football.
"He will come back and come into the squad in the summer and then we will assess where he's at."
The Reds have sent many of his fringe players out on loan this season, including 12 who are with other clubs right now.
The Northern Irishman says the system allows the players to develop at strong levels, and experience the highs and lows that come with spending a season in the first team.
"The loans have certainly been beneficial," said Rodgers.
"There are different types of loans for different players. In particular for the young players it's very important for them to gain that experience.
"It's good for us to put them into clubs who operate with a similar philosophy. That helps their development and hopefully brings them back ready to play pressurised football at a high level.
"We've got Andre Wisdom doing really well at Derby at the top end of the Championship and young Conor getting league experience at Sheffield United. He needed to go away and prepare himself to play every single week."