The early days of the reinvention of Steven Gerrard as a deeper midfielder have been positive, but how long can this continue for? Andrew Lawrence provides two examples from down under on how clubs manage their ageing, iconic stars.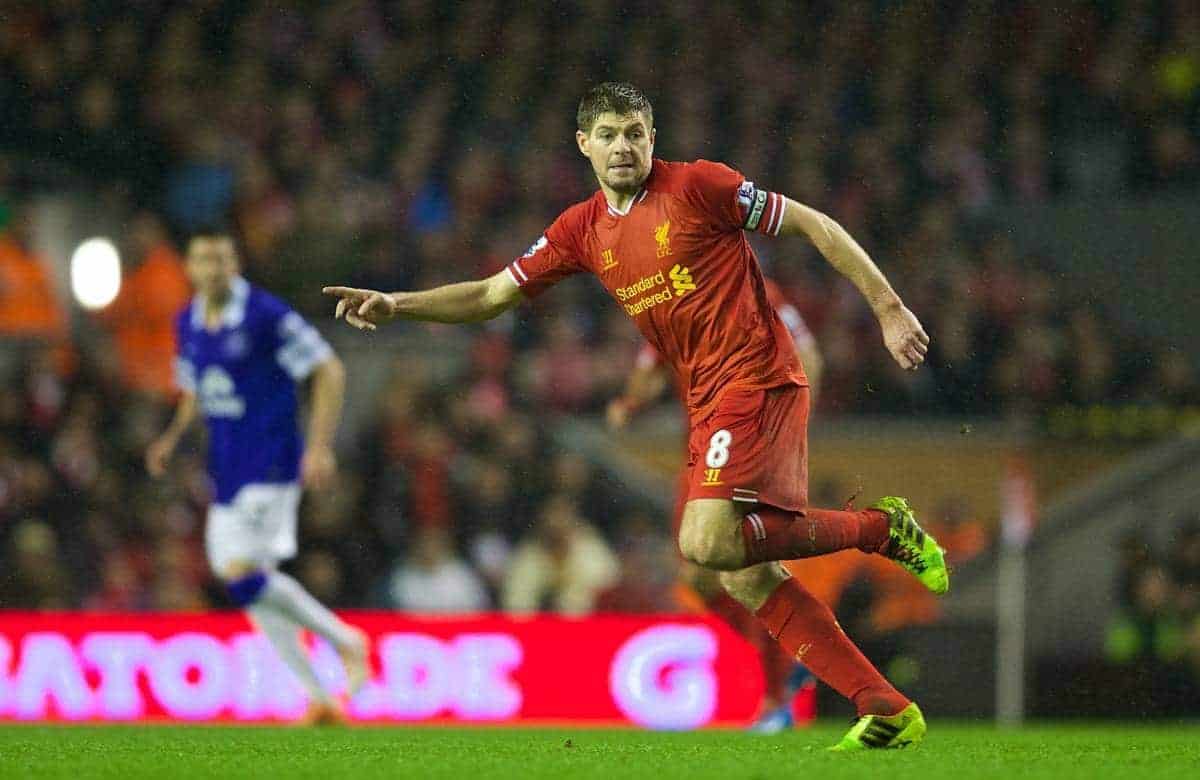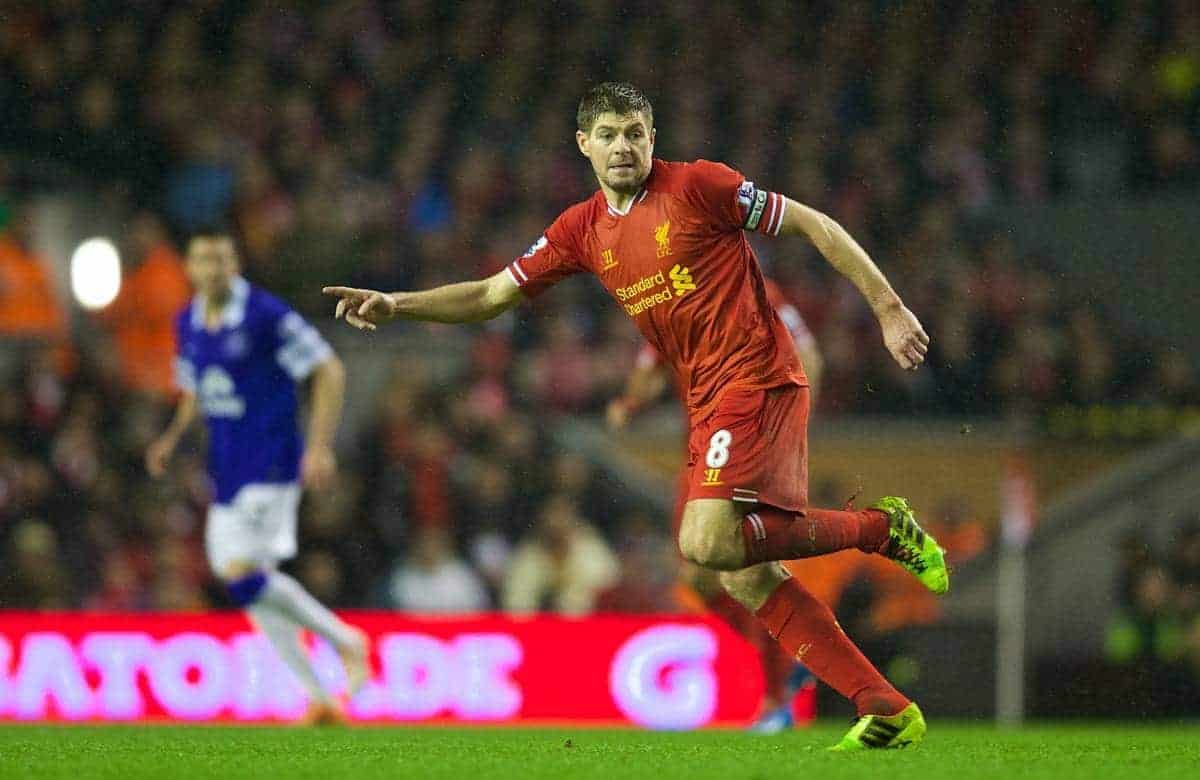 The reinvention of Steven Gerrard as a defensive midfielder / deep lying playmaker has been a topic of great discussion in recent months. With some impressive performances swinging the idea that this new role could prolong his career it is worth considering how the presence of an ageing club talisman such as Gerrard can negatively affect a clubs title aspirations, if not handled correctly.
At this point many of our less open minded readers are probably turning a bright red, foaming at the mouth and ready to hurl expletives at the idea that Gerrard's presence could be a negative (yeah, you know who you are).
However, to illustrate the point let's look at how two successful AFL clubs handled the dominating presence of a club legend, and how one club won a title by handling it the right way, while the other had to wait for the legend to retire before they went on to end of season glory.
Before we do that let's ponder the downside of greatness.
The downside of greatness
If you had asked me any time in the four years prior to this one if Liverpool could win a title with Steven Gerrard playing a starting role I would have raised some concerns. Don't get me wrong, I adore our captain – I just don't subscribe to the folklore that he single handedly turned that memorable game in Istanbul, although I am the first to put up my hand and observe that there have been plenty of others where he did.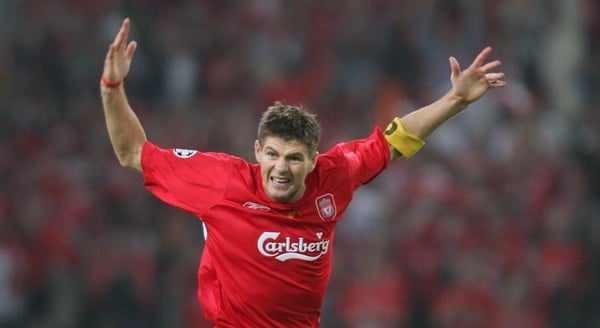 The issue is not whether Gerrard is a great player, or that he influenced the result in many memorable matches. It is that great players don't win titles, great teams do. In Gerrard's case, his cavalier, free to roam (and often ill-disciplined nature), often reaped spectacular results, but also left the team vulnerable to the opposition's breaks. It's been hard for past managers to build a defensive wall when one of the bricks keeps going off on its own.
In a recent article I took a look at this season's goal scoring / conceding track record with Gerrard on and off the pitch. Although this analysis was not meant to provide definitive answers it did seem to support what many of us already knew, that Liverpool appear to be more vulnerable defensively when he plays, although it is equally true that he gives us an equal amount going forward. However, as some observers noted, winning titles is not about winning games by whopping margins or scoring lots of goals, it is about eking out result after result after result. Off days, and defensive blunders cost titles.
A second problem prior to this season, is that in a team dominated by his presence, Liverpool often seemed to lack a dearth of on field leaders. It is easy to see how when playing alongside a club legend, the other players might defer to him in times of trouble. When that character dominates the club culture, it can be difficult for other players to step up and take control, and for younger players still to make their mark, perhaps there can even be an element of fear. They certainly don't rebuke him when he makes a mistake, but then who does?
One of the great things about this season is that the new young guns don't seem to defer to Gerrard as much (on the pitch), as say a Spearing or Shelvey might have, and appear to be freer to pursue the best option going forward. It helps that Gerrard is often behind them, not in front drawing the ball like a magnet, even when there are better options. In this respect, Gerrard's ageing legs are a blessing in disguise, because his inability to get forward as much as he likes has forced him to curb his attacking instinct (to run forward) for the overall benefit of the team.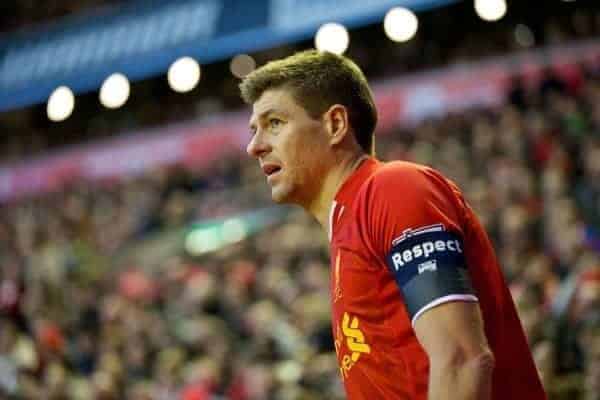 To illustrate how a free roaming, culture dominating club icon might harm a clubs title aspirations, despite being a brilliant individual contributor, consider how Collingwood Football Club, one of the AFL's proudest clubs (and in many ways the AFL club most like Liverpool), had to wait until one the clubs greatest icons retired before they returned to title winning glory.
The case of Nathan Buckley
Buckley created a stir in the AFL from the moment he was drafted by the Brisbane Bears in 1992. Refusing to play for his new team, he chose to stay home in Adelaide, until a deal was reached with the then struggling club to let him move to a club of his choosing: Melbourne based club Collingwood.
A midfielder in the Gerrard mold, by the time he retired at the end of the 2007 season, Buckley had accumulated a list of individual honours that made him one of the greats of the AFL. A six time club MVP he was selected in Collingwood's team of the century, was a seven time All Australian, Norm Smith Medalist (best player in a Grand Final), Brownlow medalist (league MVP), AFL Rising Star, and club captain.
The one major piece of silverware Buckley never won was a Premiership medallion. Ironically, on the only two occasions when Collingwood came close to team success, and made the AFL's end of season decider, the Grand Final, they lost to the club he spurned, Brisbane (now called the Lions), a team that went on to win three titles in a row, and is now considered to be one of the AFL's greatest ever teams.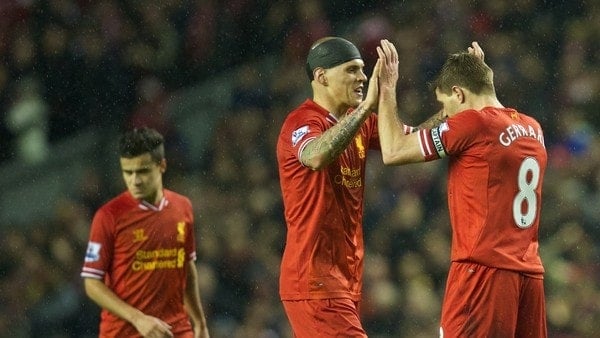 So what went wrong?
To understand that you have to understand what happened next. The club blooded youth. Three years after Buckley retired, Collingwood, with a team absent of stars, went on to win their first title since 1990. A club that hadn't won a title for twenty years, managed to win only its second title in fifty years with a team of relative no names (although its dominance in the early years of the competition saw it maintain the mantle of most successful club for much of that period).
Some have argued that with Buckley gone other players where allowed the space to grow and become their own men. New leaders emerged. Their play became less predictable. Without a club legend to lean on in times of crisis the team personified the principles of collective responsibility. It didn't hurt that the absence of stars made any opposition shut down plan neigh on impossible.
Buckley is now back in the fold, and is coach at the club where he holds icon status. Despite inheriting a team that included many title winning players the club is no longer a title contender (although like Liverpool its chances are always talked up by the media to sell more papers). One suspects that the club's failure to learn the lessons of the past, and inability to part ways with the dominating presence of a favourite son, may lead to a new title drought…
…unlike local rivals, Hawthorn, whose handling of its own club legend is reaping more immediate rewards.
The case of Lance 'Buddy' Franklin
It's hard to imagine a more exciting AFL footballer. Franklin is not simply the poster boy for his club, but a poster boy for the whole competition. Opposition fans turn up in droves just to catch watch him play. The 'buddy factor' doesn't simply apply to his influence on team results, but on the box office as well.
Like Zlatan Ibrahimovic, Franklin is a forward that does things that big men aren't supposed to do. He has an eye for the spectacular. Like Gareth Bale, his electric pace, ball control, and ability to take on opponents leaves you holding your breath.
For Hawthorn he was the jewel in their crown. A player that was supposed to play a leading role in a dynasty of titles.
After unexpectedly taking a title from hot favourites Geelong in 2008 the hawks had been expected to go on to greatness. They didn't, failing to return to the ultimate game until 2012 when this time, with a rebuilt team, it was their turn to be hot favourites. They lost. Their star player, Franklin, failed to turn it on when they needed him most; the rest of the team, so conscious of his greatness, had failed to take note of his struggles and kept doing what they always did when they got in trouble, they gave the ball to Franklin. When he couldn't deliver, they lost.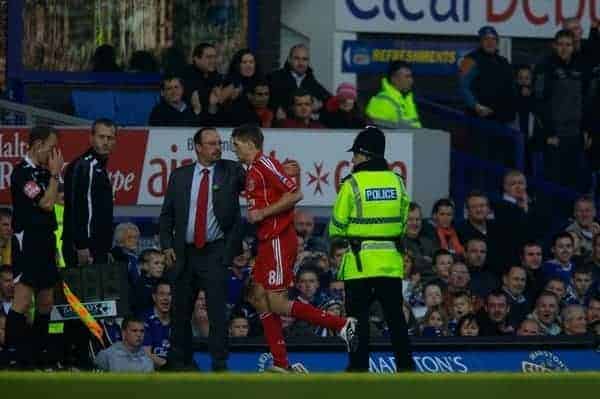 Unlike Collingwood however, Hawthorn coach Alistair Clarkson, learnt from the experience. The following year, in 2013, the hawks came out with a less 'buddy' centric game plan. While still an important part of the team, Franklin was often played further up field, away from the forward line, in a more subdued role. Hawthorn's previously one dimensional 'give it to buddy' play gave way to a multi-faceted attack that obliterated the opposition. The hawks went on to win the title, with Buddy having a serviceable, but hardly spectacular final series. A great player's influence on the team dynamic was curbed, and the club reaped the rewards.
He's gone now, to a rival club in Sydney, a city that loves the flash, and where he will no doubt be allowed to be himself (and be allowed to enjoy the fruits of his record AUD10 million AFL contract). Early signs are that the hawks are going to have an even better season in 2014 without him.
Captain Fantastic
For many years Steven Gerrard has been Liverpool's Lance Franklin and Nathan Buckley. Sure there has been some spectacular supporting actors but it has been Gerrard's team.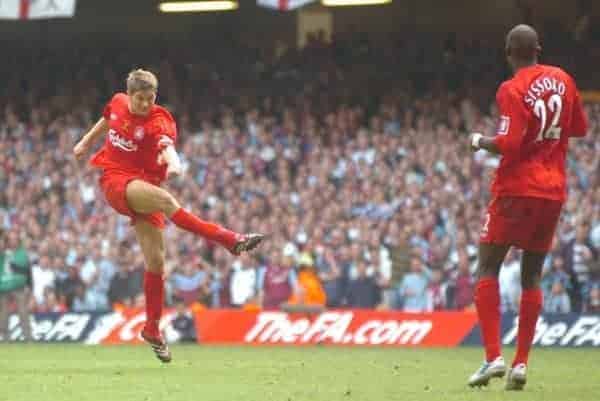 When Gerrard limped off against West Ham many commenters despaired on how this would hurt Liverpool. Eight days later we saw how wrong they were, and got a glimpse of the future in the process. In the games that followed, despite some valiant losses, those same pundits wondered how he was going to get back in the team. Yeah, we missed his set pieces, but what about that midfield play?
He's back in the team of course, and thanks to the injury to Lucas, has been forced to adapt to a different role. There have been times when the transition looked an impossible task but recent performances have given us hope. Watching the Arsenal game at Anfield on Fox Sports I listened as one commentator sang his praises, and marvelled at the manner to which Gerrard had adapted to his new defensive duties.
Its true Gerrard was having a great game, but while the plaudits still hung in the air he slid in for that badly timed tackle on Oxlade-Chamberlain (and gave away a penalty). It was the only blemish on an otherwise memorable day but it left a lingering doubt. Does Gerrard have the discipline for his new role, or will the occasional lapse of concentration cost Liverpool valuable points in future drives towards the Promised Land?
A week after that Anfield game, Gerrard, if not for the incompetence of Howard Webb, would have been sent off in the FA tie at the Emirates (although admittedly with a better referee the score would have been tied and he may not have felt the need to act so recklessly).
Brendan Rogers has already shown that he is willing to subjugate star players, for the betterment of the team. Playing Suarez wide in the home tie with Arsenal was inspired (although with mixed success since), and showed that like Hawthorn's Alistair Clarkson, he won't be intimidated by big names.
Gerrard, of course, is a different matter.
In building a multi-pronged attack Rogers has however molded Liverpool into a team that does not revolve around any individual and is why I believe he is still trying to sign more attacking players such as Konoplyanka when others might argue that other parts of the pitch should be his priority. Remember, only Mignolet and Henderson have played every Liverpool game this EPL season, while our magnificent Uruguayan has only scored two of our last twenty two goals.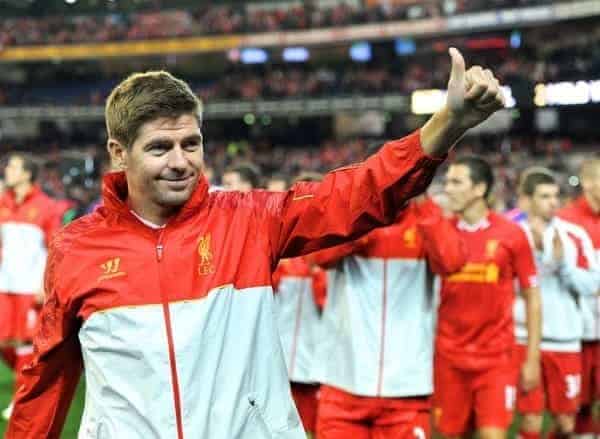 If the reinvention of Gerrard as a defensive midfielder fails (or perhaps simply fails to convince) it will be interesting to see how Rogers reacts, particularly when Lucas returns from injury. Will he persist with the Russian roulette game plan of 'we can score more than you' by leaving Lucas on the bench, give into Gerrard's attacking instincts and allow him to carry on as usual with Lucas carrying the defensive workload, or make the hard decision that many fans believe is unthinkable? If you think that is an easy question, what will Rogers do next season when the club hopefully has more options to play with?
Whether Liverpool can go on to enjoy title success by redefining Gerrard's role in the way that Hawthorn did with Buddy Franklin, whether they can win a title by simply allowing him to play his natural game (as many fans believe is possible), or whether they will have to wait until he retires as Collingwood did with Nathan Buckley, only time will tell.
Fingers crossed, we will learn the answer over the next ten weeks.