Luis Suarez has shed some light on his winning mentality and complete fear of losing, admitting his daughter Delfina also shares the same attitude.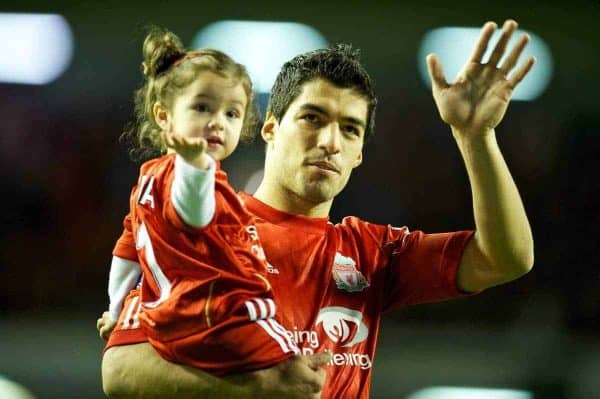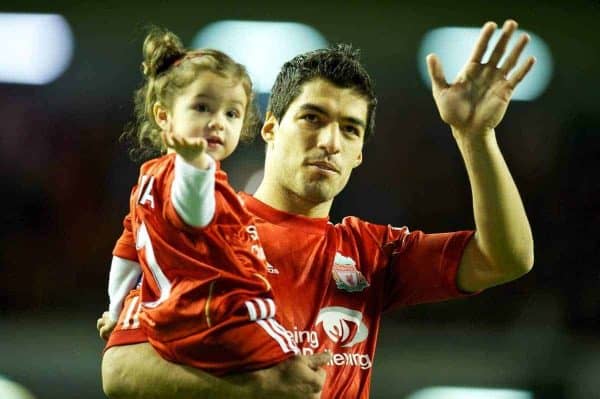 Suarez's work rate on the pitch has played a key part in Liverpool's success story this season, which sees the Reds sitting second in the Premier League with 10 games to go.
This weekend Liverpool and Suarez face a game of high intensity and emotions when they travel to arch rivals Manchester United for Sunday's 1.30pm kick-off.
Suarez revealed why he chases every ball down, and why he gives the league's defenders a relentless time during each weekend's 90 minutes — his overwhelming passion for the game.
"I can never lose," Suarez is quoted in the Independent as saying. "I don't like that and sometimes I can see and my wife can see that Delfina is the same.
"She doesn't like losing and when we play in the house and she loses she cries and Sofia says she's like me on the pitch!
"When I was a child I never liked to lose. From seven years-old I started to do competitions and things like that and I never liked to lose.
"I have worked very hard in my life to stay at this level and I can't miss one ball. When the ball is going out I try my best to keep it in because I love football.
"Sometimes 100 per cent it's from the street. But sometimes it's another person because you try your best, you perform and you change. But it depends on the moment."
Suarez has scored 24 goals this season — becoming the league's top goalscorer. He'll be looking to add to that at Old Trafford this weekend — a fixture which has seen the spotlight shone on Suarez since he signed for Liverpool in January 2011.
But Suarez, who signed a new contract with Liverpool in December, once again confirmed that he is happy and content on Merseyside.
He added, "I think the time is so quick. It feels like a few months since I signed for Liverpool. But it's three years and I'm so happy.
"When you are happy and you enjoy outside the pitch you try your best on the pitch. My family are so important for that."
Man United v Liverpool gets underway at 1.30pm on Sunday, 16th March. Read our pre-match build-up, including opinion pieces and predictions here.