Liverpool forward Daniel Sturridge has been named Premier League player of the month for a second time this season.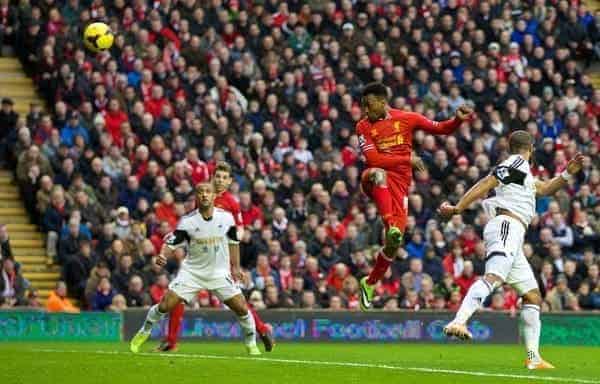 The 24-year-old takes the accolade for February, following on from his award in August. It's the third time a Liverpool player has won the award this season, with Luis Suarez named December's.
Sturridge scored five goals and had two assists during the month – that included the 5-1 demolition of Arsenal and the 4-3 win over Swansea.
The England international gave a superb interview with The Daily Mail this week, in which he spoke about the myth that he is 'arrogant': m
"This is the thing, I don't know what the aura is. People get me so wrong. I don't know if it's a myth or what it is. I'm a normal guy. I'm very approachable. Anyone who knows me, I'll talk to anyone. I have no issues with anybody.

'I just feel as if there's a myth about me being arrogant or not wanting to speak to people. I think that (my expression) is just the way I am, sometimes I'm not smiling all the time but I am a happy guy. I'm smiling on the inside and it looks as though I'm not smiling, but I am."
Earlier this week we published an article explaining why Sturridge is well on his way to being a Liverpool favourite – contrary to suggestions by other media.