Adam Griffies (@whatahitsonlfc) comes from a slightly different angle to normal to emphasise just how surreal this season is turning out to be for Liverpool Football Club.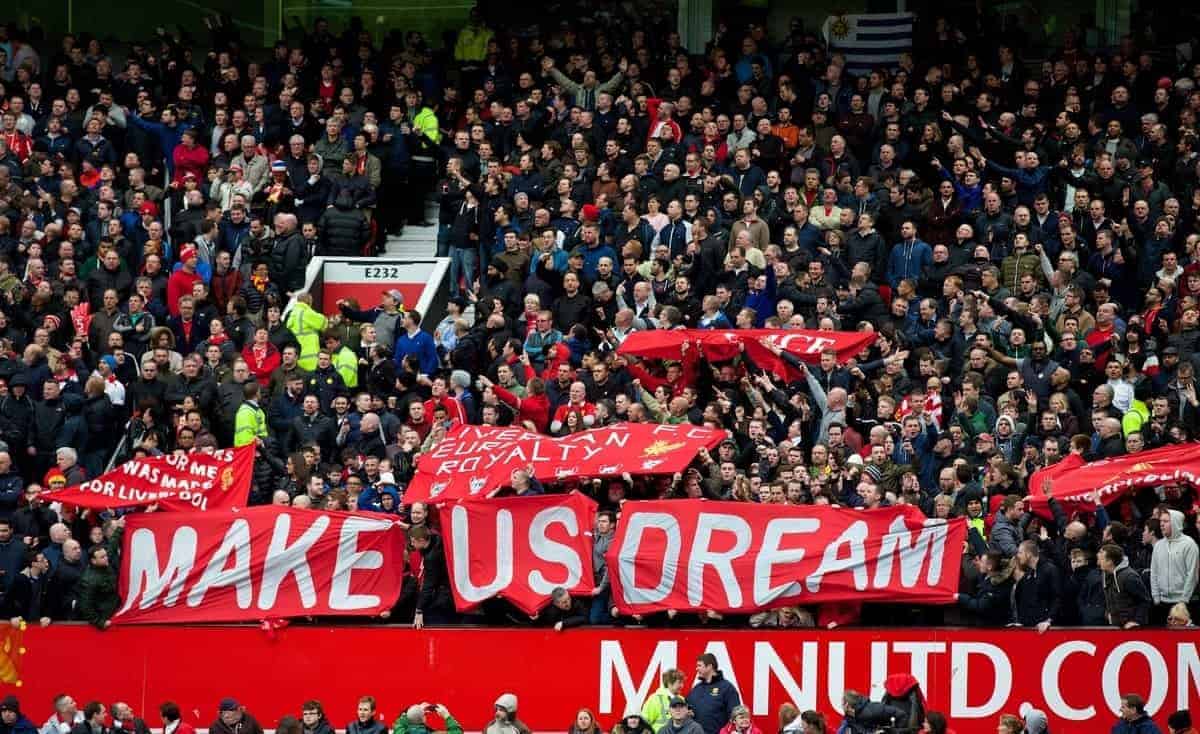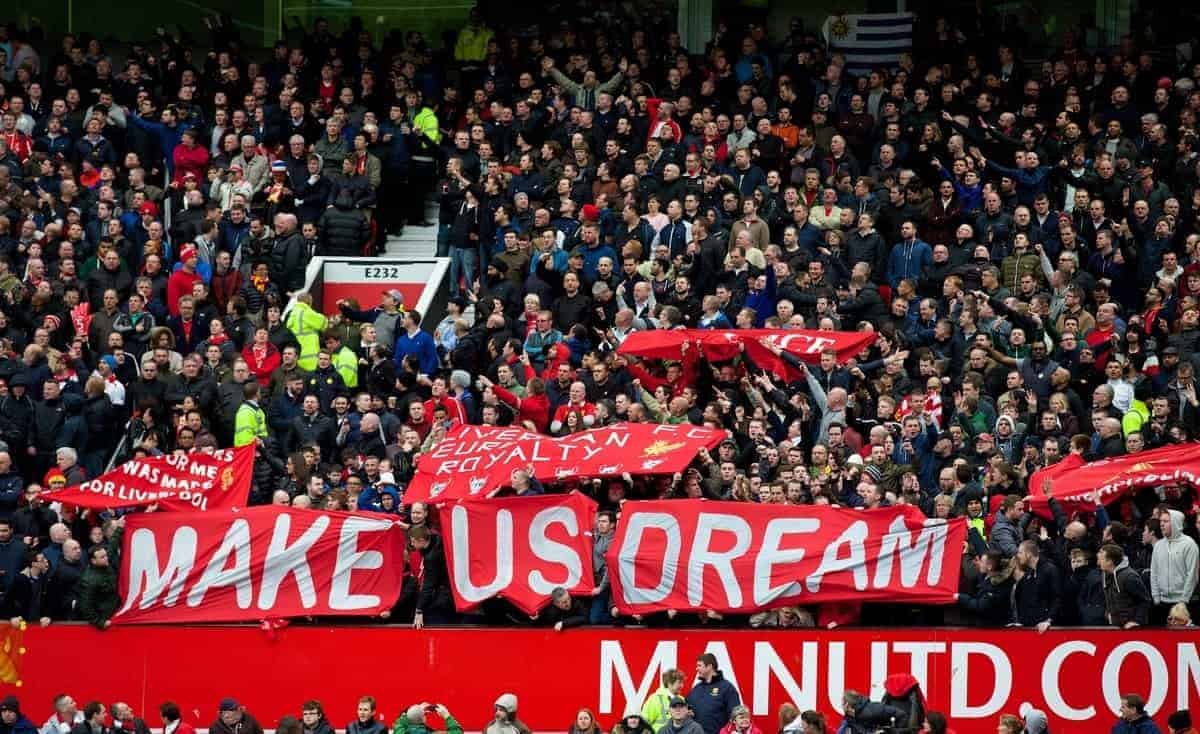 Unrealistic Game; Sort It Out
Dear Editor,
That's it. I'm done with your game. For a supposed accurate reflection of reality, FA Premier League Simulator 2014 is a shoddy piece of work. It's become unplayable for me.
Let me explain why.
In my most recent career, which I have been playing for the last few months, Liverpool have made their way to second position in England's top flight. Yes, Liverpool. A club not backed by an all-conquering oligarch, lighting the way to overnight success, instead by two unassuming Americans, whose finances are frankly dwarfed in comparison. And this is mid-March, may I add. They are second in the Premier League with less than two months of the season remaining. Ridiculous.
Some of their recent results? A 5-0 victory at Tottenham first caught my eye. A spurs side teaming with talent, having re-invested the £80 million received for Gareth Bale last summer, on some of the brightest prospects in football. 5-0. How?! Then a 4-0 win in the Merseyside derby; a game which is notoriously tight. After that, 5-1 against Arsenal at Anfield. An Arsenal squad boasting boundless ability wherever you look. They own Mesut Ozil for god's sake. Oh, and it was 4-0 to Liverpool within 20 minutes. Hahaha. Honestly.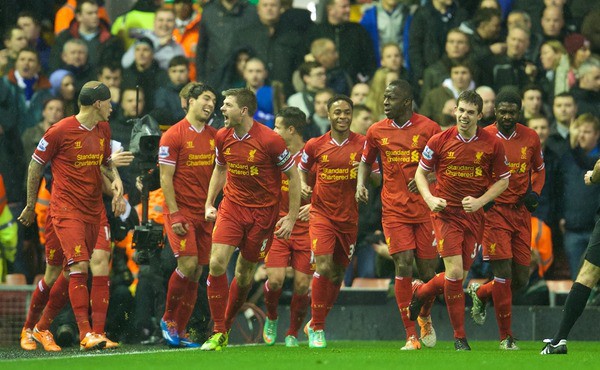 The Reds also possess the Premier League's two top goal scorers on my current game, Luis Suarez (25) and Daniel Sturridge (18), having found the net a combined 43 times. These numbers are almost unprecedented. What a joke.
Anyway, after a quick tinker with one or two settings, and installing a game update, I decided to persevere.
That didn't last long. What a horrible waste of time.
Liverpool travelled to Old Trafford, home of the champions, Manchester United. They may be in a slight state of transition after the retirement of Sir Alex Ferguson and a switch of the baton to the dependable, solid David Moyes, but surely the seventh place position they occupied in the league prior to this game is entirely unrealistic. Look at their front four; Mata, Rooney, Januzaj and Van Persie!
The match finished 3-0 to the visitors, helped by two Steven Gerrard penalties. In fact, referee Mark Clattenburg deemed it plausible to award Liverpool three spot-kicks in the 90 minutes. Three penalties given to the away side at Old Trafford?! This just would not happen in real life. I can safely say that, without a shadow of doubt. Embarrassing.
Oh, and Jon Flanagan, a relative rookie at this level; he got man of the match. Yes, 21-year-old Jon Flanagan, playing left-back, was the best player on the pitch in a Manchester United vs Liverpool north-west derby. This was the last straw for me. His incessant hounding of United's right-sided players was brilliant. It was a ferocious, yet intelligent pressing of the ball which surely belied a player of his ability. Yet his sophisticated defensive work was not even the most unrealistic aspect of his performance. Flanagan's poise and composure with the ball was, well, ludicrous really. Particularly as he was playing on the side of his weaker foot. The Englishman had 70 touches of the ball throughout the 90 minutes, the third most of any Liverpool player. Would his teammates really trust him that many times?!

It wasn't just this match in which Flanagan stood out though. For the last few months of my save, he has been part of the Liverpool team, progressing at an unequivocally unrealistic rate. A progression surely outstripping the limited potential he showed when introduced to the Reds' first-team as a tough-tackling, keen but slightly feral, 18-year-old by Kenny Dalglish in April 2011.
So that's it for me. Until you enhance your game's realism, I won't be playing it. And I'm sure I won't be the only one. The irony of its title including the word 'simulator' is not lost on me, and I hope it's not on you.
I want my money back.
Adam
P.S. Nearly forgot, one more thing. The faces you have Phil Jones pulling. What are they all about?!
Of course, that entire letter is paradoxical. It is drenched in satire. There is no videogame. It is not real. The surreal football events described in it, however, very much are. They have, and are happening in real life right now. A life where Liverpool are sitting second in the Premier League table with nine games remaining, and Jon Flanagan has just starred in a 3-0 win at Old Trafford.

Go back a couple of years, and that letter may well have seemed genuine. That is a measure of our development.

I suppose I could have done this piece as a dream, rather than a computer game. Same difference. But that's been done, over and over, hasn't it?

That's not to say dreaming is futile. Definitely not. We have every right to do it. Four points with a game in hand, folks.