International Liverpool fans are often treated with derision by some of their English counterparts, those that live local and head off to the Kop every weekend. Andrew Lawrence, an Aussie Red discusses.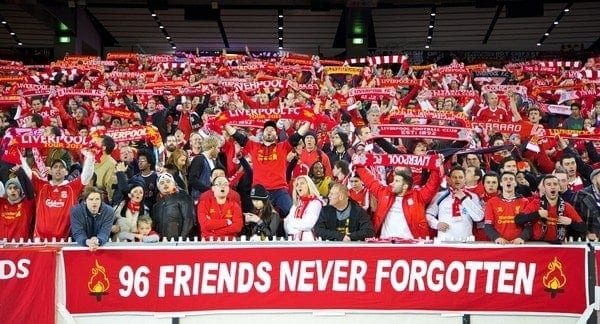 Truth is, while I know most Reds fans don't think this way, it is a sentiment that I can understand. There is something special about following your team in person, whatever sport you might follow. Maintaining that attendance across decades, with the same bunch of people, despite spiralling ticket prices, and years of disappointment is something that should be applauded, and envied.
Recently Stephen Armstrong wrote a terrific article on the English match day experience for the March 2014 issue of the Anfield Wrap. Although a United fan he wrote a surprisingly readable account of life as a regular English football goer. For Armstrong, it wasn't about the results or glory, but about the mateship, booze, memories and laughs.
As someone who has been following sport of all descriptions since I was a small kid I understand the sentiment. It's part of the reason I became a foundation member of A-League club, the Melbourne Heart. If I was in it for glory I would be hugely disappointed.
The problem for the international Liverpool fan, though, is that the EPL match day experience is largely the opposite. For many of us watching Liverpool on the east coast of Australia, the experience is a rather lonely affair. It's not about mates, or booze, or laughs. It is about the football, and the club.
It's about going to bed at a childlike hour on Saturday night, so that you can get up at 4.30am on a Sunday morning to watch the game, or taking a nap on Sunday afternoon so that you can stay up late Sunday night to watch a 12.30am or 2.30am kick off, despite the fact that you know you have to front up to work at 8am the next day. Match day banter consists of hurriedly thumbed texts to mates, who like you, are probably sitting at home on their couch in their underwear cheering on the boys, or their opponents, trying desperately not to wake up the Mrs, kids, neighbours or dog.
The smarter members of our fraternity invest in a PVR or IQ box that can record the matches so that they can watch the games at a more civilised time. Deep down I know I should splash the cash but then part of me knows that it wouldn't make any difference. I would still have to get up and watch the game live anyway. Besides, I don't want to be one of those people who greets every football fan they meet the next day with a hurriedly spluttered "don't tell me the result".
I know a guy whose girlfriend won't let him watch the game while she is staying over. It can take him up to four days before he gets to see his team's match. That's a long time to have your head buried in the sand.
For those extroverts that desperately need the human touch we do have a thriving local supporter group down here now. It's even got official status. Deeply committed fans who embrace the night and gather at the Imperial Hotel, on the fringes of Melbourne's CBD, to sing Kop inspired songs, and drink into the early morning. I've tried it. I liked it. I'm just too damned old for it. Not every week. Not when I have to be ready for work a couple of hours after I get home.
Instead I content myself with watching Liverpool at home on my new widescreen TV, and hopefully in person when the club tours downunder every couple of years.

Unlike Kop season ticket holders, before Liverpool's 2013 exhibition match at the MCG the only other time I had seen an EPL team play in person was a 2009 preseason game between Melbourne Victory and Fulham (only 20,000 in the crowd that day). The highlight was watching Eddie Johnson run onto a perfectly weighted through ball to score the second of Fulham's three goals. Yes, that was the previous highlight of my EPL related match day experience. Eddie Johnson. Fulham.
Fast forward to the present and the highlight is now Stevie G scoring in another practise match. Still, hardly the kind of thing you would write home about. There was a moment of Suarez genius in that match too, a neat pass to Aspas to set up the final goal in added time. Unfortunately I missed it. I think I was reaching for a donut.
Like most foreign fans I harbour the hope that one day I will make the pilgrimage to the Kop to see a match. If I do, I accept that I will be bent over and screwed every which way to Sunday. Exorbitant ticket prices set by the secondary ticket market (sold to me by 'real' fans), obscenely priced accommodation and travel expenses. A hostile home crowd that according to some that have made the journey before me, will treat me as a disease more worthy of loathing than the mob that live down the M62. I just hope if I do make the effort it isn't a 0-0 draw like my only trip to see England play at the old Wembley.
The reality is though that if you are one of the lucky 44,000 or so who squeeze into Anfield every second weekend than you are very much in the minority, a very lucky minority, and you shouldn't lose sight of that fact, no matter how unhappy you are with the memories of the way things used to be.
In a 2011 report compiled by a German company SPORT+MARKT Liverpool were estimated to have around 71 million fans (United topped their list with 354 million). A more recent, but less scientific look at Facebook shows that the club's Facebook page has over 16.4 million likes. Sadly, and to my great disappointment, this trails Manchester United (43 million), Chelsea (24.8 million) and Arsenal (21.6 million), although one suspects that a good 10 million of the Mancs likes total will soon be migrating to the Chelsea figure. In case you are curious, Real Madrid (53.6 million) and Barcelona (57.1 million) were well above the EPL clubs.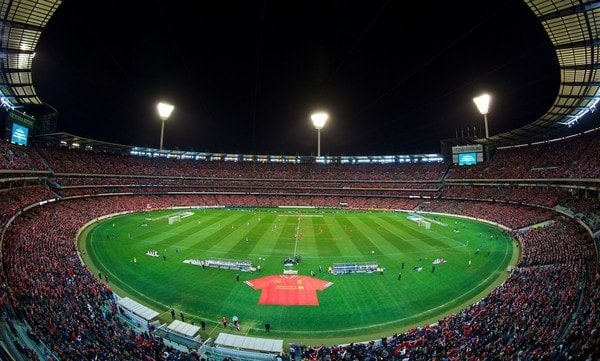 With so many foreign based fans it is easy to see why the TV dollars, baht, yen and yuan are pouring into EPL coffers at an unprecedented rate. For international fans the match day football experience is very much about television. Importantly, it's also damn cheap, and comparable to anything you would find in the UK.
In Australia, for around £38 a month, on a basic Foxtel pay television plus sports package, you can watch every Liverpool EPL game (and almost every other EPL fixture), most Liverpool FA Cup games, Champions league and preseason matches. As an added bonus you can suffer through all Socceroos and A-league matches. Until recently we could even watch a weekly Liverpool TV match day special on free to air but this has gone now, presumably because the coverage on pay TV is so good most fans didn't need to wait for a delayed match coverage.
For an extra £10 a month subscription to Setanta (yep, it's very much alive and kicking over here) it's possible to watch most of our Capital One Cup matches, all England internationals, almost all our Europa Cup matches (god forbid we ever fall back into that competition), and you can check out our loanees in the Championship (although only a few games each week are televised). Setanta even covers League One and Two, the Scottish Premier League, and the English Conference, although for me that is pushing it a bit too far. If I want crap football I can watch the A-League or the Socceroos.
All this is a far cry from the football diet I was fed when I was younger. Back in the seventies and eighties the only game I saw each year was the FA Cup final. I'm told there was an English football wrap up show on the government ethnic channel, SBS, but being a country kid this was beyond the capabilities of our antenna. If I wanted to know what was going on in English football I had to be content with scanning the tabloid sports pages. Thankfully Australia has come a long way since then, and football in Australia is no longer just a sport for sheilas, wogs and poofters.
Unfortunately, we haven't come that far.
In Melbourne, a city dominated by AFL football it can still be difficult finding a decent football related conversation. The 100,000 people who crammed into the MCG for a preseason match, and dominated the city for a day, quietly disappeared after the match into a continent the size of Europe. Yes, Liverpool has a lot of fans down here, but it's a bloody big country.
Personally, I know only two Liverpool fans, although only one of them watches the games religiously like myself. If I want to talk football I am pretty much restricted to the latter, a friend who is an Arsenal fan, a work colleague who also follows the gunners, and two other acquaintances, one a remarkably civil Milwall enthusiast, and the other a long suffering Aston Villa tragic. I used to know a Chelsea fan who swore he had supported them before their rise to relevance, but given his early twenties age I am somewhat dubious. My exposure to the dark side of football, i.e. manure supporters, ended recently when the final one in my life moved back to Manchester.
Yes, it's a lonely road being a football fan downunder. When Sergio Aguero scored the title winning goal in the last seconds of the 2011/12 season I had to share the moment in a Facebook chat session with an expat English Spurs fan living in Manila. Of course, Facebook being what it is I can't say with any certainty that he was in fact English, in Manila or male. Truth is, I don't even know his name because he was using a rather clever alias.
No, it's not easy following football when you are on the other side of the world.
The next time you jump on the Soccerbus from Sandhills Station spare a thought for us reds fans down in Melbourne. Take a moment for the supporters in Jakarta, Seattle, Nairobi, or god forbid, any part of New Zealand.
When Suarez performs the next piece of magic that you will talk about down at the pub for the rest of your life, keep in mind that the closest personal experience some of us will ever have of football genius is a glimpse of Harry Kewell strutting his stuff for Melbourne Heart. Yes, that Harry Kewell. I'm pretty sure he is coming back from injury this week…
Related Video from Redmen TV: