Whatever happens in the remaining weeks of the season, Liverpool are on the rise again. Si Steers takes a look at how the club reached this point and the men who made it happen.

As Liverpool Football Club sit on top of the league with three games remaining, there is a real sense of expectation that this season is very much the rebirth of a club that has waited far too long to reclaim its place at the pinnacle of the game. In the 25th anniversary of Hillsborough, it is little coincidence that it is 24 year since Liverpool last won the league – the tragic loss of 96 innocent lives quite literally ripped the heart out of the club, and it never really recovered.
But with justice on the horizon there is a new sense of identity sweeping through the club; we have enjoyed sporadic success since our last title win, the treble under Gerard Houllier, the European Cup under Rafa Benitez, and we have done well in the domestic cups, but at Liverpool the league title is our 'bread and butter' and that's always going to be what defines success for us.
In cup competitions you can sometimes point to luck along the way, that doesn't make them any easier to win, but you don't always have to be the best team to win a cup. To win the league you have to be the best, you make your own luck along the way. Wherever we finish this season, we are going to be as close as we have been since 1990 to being the best in the league.
It has been a turbulent journey to reach this point, in 2010 in the High Court it felt that the club had very much lost its soul. Supporters had lost all connection with the club – the club had lost its way and its identity. It's incredible to think that it is just over three years ago that Roy Hodgson was sacked as Liverpool manager.
So how have we reached this point?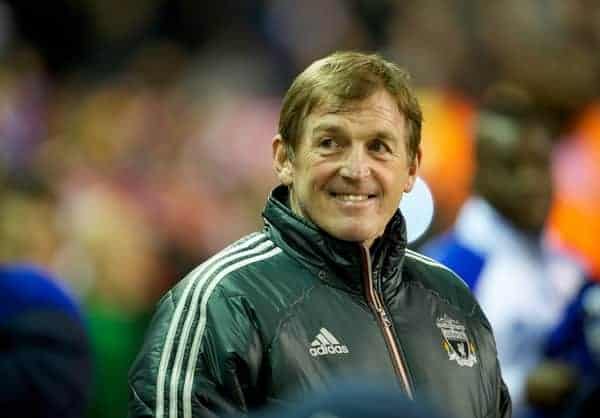 It saddens me when people criticise Dalglish for his second stint as Liverpool manager. On the pitch he took us to two cup finals and helped us begin the rebuilding process after a period of rapid digression. Both Dalglish and Damien Comolli got things right and wrong in the market, Suarez and Henderson are now architects of a potential title winning side; Downing and Carroll didn't work out, but hindsight is a great thing in football, and not every signing can be a good one. The amount we paid for both ultimately cost Comolli his job.
The biggest role Dalglish played in his second stint is he gave the club its identity back. With Dalglish at the helm, it felt like Liverpool Football Club again. The role he played in uniting supporters and paving the way for FSG to look at the long term is something that should never be underestimated or forgotten. Winning the league cup was also an important part of the healing process.
Kenny has always been there for Liverpool Football Club, in the aftermath of Hillsborough he was a rock, in the aftermath of Hicks & Gillett he was a catalyst to transition and progression; he is our statesman. He didn't get everything right in his second stint, but he helped bring stability and hope – foundations that Brendan Rodgers has built upon.
Brendan Rodgers

It was going to take a special man to come in and take over from Kenny, and Brendan Rodgers is a special man and a special manager. Rodgers didn't choose to take part in 'Being Liverpool', and it did him no favours with section of a fan base that were distraught at the departure of Dalglish.
In Rodgers first season he was very much managing in the shadow of Dalglish and Benitez (who was available when Rodgers was appointed). But Rodgers carefully navigated the noise and started to stamp his own identity and authority on the club. As he has grown into the role, it has become clear that his identity and values have real parallels with the great Bill Shankly; which is perhaps one reason the club is starting to regain a clear and strong identity once again.
On the pitch Rodgers has been a transformational manager, he has been the catalyst for a cultural change that has swept through the club, he has built a team is greater than the sum of its parts, where each player is empowered to be the very best they can be. Rodgers is a world class coach; but his attributes go way beyond coaching. He is a leader.
The primary reason we are competing for the title this season is because of belief, and that comes from the manager. The players look like they would run through a brick wall for him; he has created a culture of no fear and a bond in the dressing room that is driving a collective hunger.
Rodgers himself has grown as a manager this season, he has become a very flexible tactician – the blueprint of our playing identity is clear, but Rodgers has introduced variations to that blueprint that give us an edge of unpredictability, creating a potent tactical chemistry.
Rodgers is an innovator, he is always looking for ways to improve, he has come into the club with a fairly blank canvas and is shaping it aligned to the clubs heritage but with a vision that has everybody at the club looking forward.
Luis Suarez and Steven Gerrard

It almost seems unfair not to name check every player for the contribution they have made to the season. Sturridge, Henderson, Sterling, Mignolet and Coutinho could all have been player of the season in another year. Martin Skrtel has been an absolute rock in the second half of the season. But it is two players more than anyone that I think have driven us to this point.
Luis Suarez has been peerless this season; he is playing with a new maturity and has taken his game onto a different level. The Premier League has never seen a player like Suarez, he can literally do anything. He has scored 29 goals, but it's the different types of goals he scores. He isn't a 'poacher', nor does he take penalties. Each one of his goals could almost be described as a work of art, and that's what Suarez has been this season, an artist. He paints a picture in his head and has the ability to execute it – he makes the impossible look possible – he is a very special footballer.
In the second half of the season Steven Gerrard has been absolutely magnificent. He has taken on a new role with the same hunger he has shown throughout his career. He has responded to doubts about his ability to drop deeper in typical fashion, and once again has proven what an exceptional footballer he is.

It is Gerrard's leadership that has made the difference in the really big moments. He has risen to the challenge to score vital goals, at moments that really matter. He leads by example, and his team mates follow his lead, he is giving everything he has got for the cause, like he always has, and when your captain has that hunger, it has to inspire those around him.
The players have been collectively brilliant this season, but both Suarez and Gerrard have led from the front.
The owners
We haven't reached this point by luck. We are here because we have had people leading the club that have taken the right decisions to lead us to this point. They haven't always been popular decisions, but they have been decisions borne out of an ambition to progress and succeed.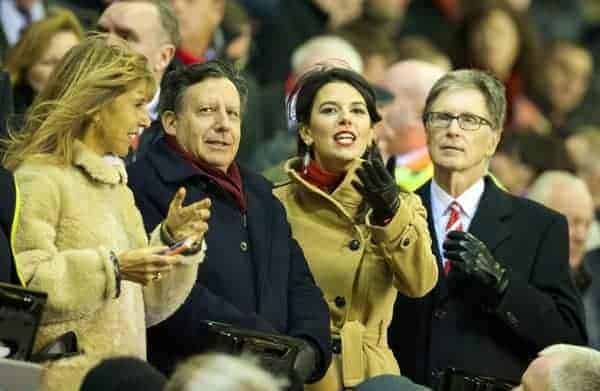 John Henry, Tom Werner, Michael Gordon, Billy Hogan and Ian Ayre have all played a role in guiding the club to this point. The have been learning points along the way, but as I looked at in FSG & Innovation, failing can be a by-product of trying to do things differently and is often a consequence of looking to innovation to achieve success.
And the owners have tried to be innovative, we haven't followed a conventional blueprint to competing, we have invested in a different route.
The Boston Red Sox have recently won a third world series under FSG's ownership; they know what it takes to win, and they have been putting the foundations in place for us to achieve sustainable success at Liverpool.
This is just the start of the journey…
Whatever happens this season, this has been the rebirth of Liverpool Football Club. We will once again be playing Champions League football next season, giving us a clear path to accelerated growth with additional revenue and a different market of players.
We haven't reached this point by luck; we have ascended to title contenders because we have been building towards that goal. We have a team of people at the club that are driven by a collective desire to succeed – all pulling in the same direction.
Should we win the title this season it will be one of the club's greatest ever achievements, whatever happens, Liverpool are on the rise again.