Mayor of Liverpool Joe Anderson says things will start happening quickly regarding the proposed expansion of Anfield stadium after the final properties around the ground were purchased.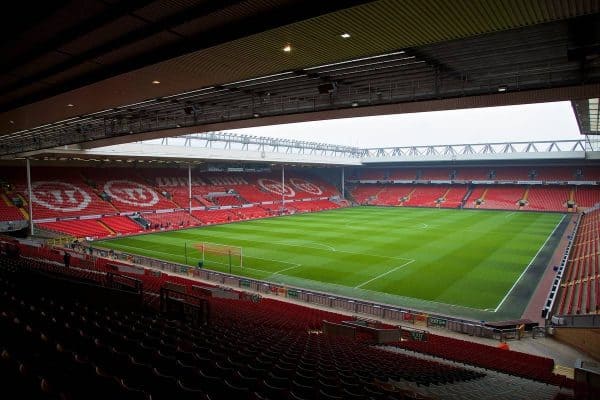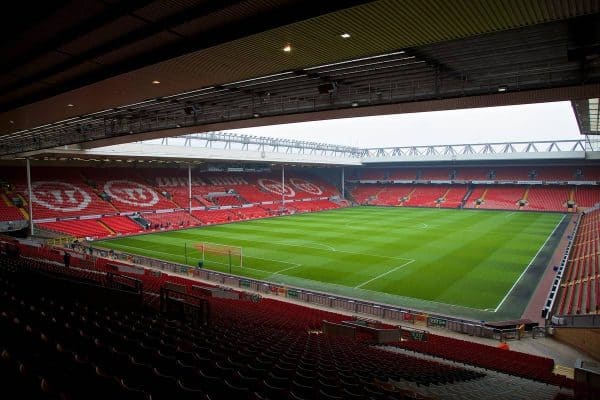 Liverpool FC are set to unveil their plans for the expanded Anfield stadium this week, which will see the capacity increased from 45,000 to 58,800 seats.
The first phase of development will see the Main Stand become a 20,000 capacity stand with three tiers, taking the capacity to 54,000. The second phase will see the Anfield Road stand expanded to complete the redevelopment.
Liverpool have been unable to release their plans until the final homes directly behind the Main Stand were purchased, which Mayor Anderson now says has been completed.
"We have now completed buying all the properties around ground so things will start happening quickly at last," said Anderson, responding to a fan on twitter.
An early mock of the proposed redevelopment has been leaked online recently, showing the expanded Main Stand.

LFC owner John W. Henry told BBC's Football Focus on the weekend:
"We'll be releasing some drawings in the next few weeks. We're excited about what we've seen and the design that we have."
Liverpool are exploring name rights partners for the expanded Main Stand, with club sponsors Carlsberg and Garuda Indonesia both interested.
Liverpool intend to have all work, including the plans for the surrounding area and '96 Avenue', completed by 2018.
UPDATE: Mayor Anderson has told The Liverpool Echo that Anfield will be "spectacular and as good as any ground in the country when it's completed". He said "The designs are going out very, very shortly and people will be extremely delighted and chuffed with the outcome."