Liverpool failed to breakdown Chelsea's defensive set-up, frustrated by their antics and tactics, but The Reds must focus on these final two fixtures and 'go again', writes Shuvo Dey.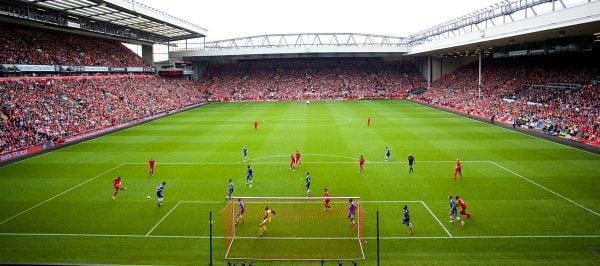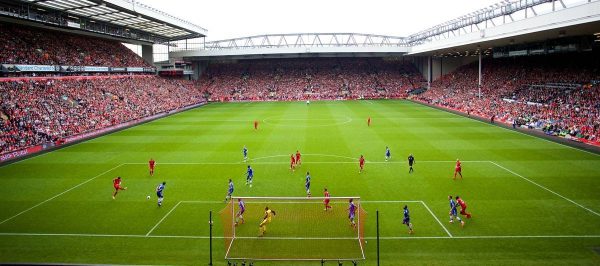 At the time of writing, the PFA Award ceremony is currently underway. I am too faint-hearted to ponder what could be going on inside the mind of Steven Gerrard as he pretends to soak in the glitter and glamour. "Fate, after all, is not without a sense of irony" – said Morpheus to Neo while explaining the reality of the world…
He is not alone of course, we all feel that way now. As the season progressed, many of us were trying to get accustomed to this renewed sense of hope, buoyancy and expectation towards Liverpool FC – yet always fearing the worst at the same time. But somehow there was a sense of destiny, divine coincidences – everything, both on and off the pitch, were perfectly falling into place. Well it did, until today evening.
We finally faltered. An unbelievable run of 11 straight wins finally ended. Was it due to pressure or, as Rodgers has always maintained, due to individual mistakes?
There were talks of pressure on us alright – firstly that of being a title challenger, then being a title contender and more recently being the title favourite. But reaction from the players in the recent games – especially the first half blitzes, that more or less settled matters, suggested otherwise. Indeed we came out smiling against Swansea, Fulham, West Ham, Man City and Norwich. And we blew the Spurs away too. True.
But warning signs were nevertheless there, which, we perhaps chose to hide under the carpet of buoyancy, hope and expectation. There were periods in all those matches, some more prolonged than the others, when we were far from our best. Despite that we dug the results out, and deservedly too. Yet the fear, that there would come one game, possibly at a more crucial stage of the title run-in, when results might results might just betray us, was probably there all along.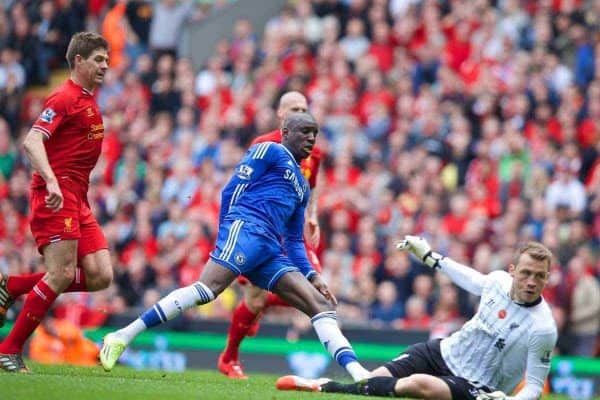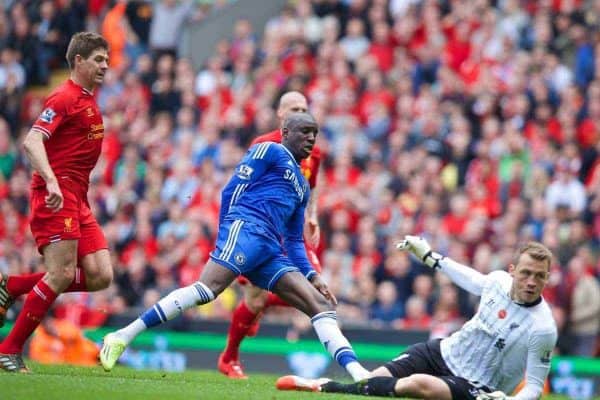 It is hardly a consolation that I now feel justified in fuming inside at the negative tactics employed by Chelsea today – '19th century football' played by a 'second grade' Chelsea team consisting of footballers worth £182.58 million and with 663  international caps! But the unfortunate fact remains that a team can choose to adopt any legal tactic to win a football match however ugly.
Jose Mourinho may never win the hearts and minds of the neutrals, but he has surely won Chelsea a very important football match. Brendan Rodgers has rightly jibed at the parking skills of Chelsea and boasted the brand of football that Liverpool wants to play and promote, it is also true that our attacking talent could not find the answers to the boring defensive puzzle set by Mourinho and his troops. And that's where reference to the earlier games comes handy.
Patience vs. Frustation
In all those games – against Swansea, Fulham, West Ham, Man City and Norwich – we were either frustrated by stubborn deep-lying opposition defending or had to re-discover out foothold on the game after the opposition gained ascendency. Whatever the challenge was, we ultimately won by being patient, keeping our composure and most importantly, doing what we do best.
And we were rewarded every time – Henderson found himself at the right place at the right time, Sturridge forced a false tackle from a tired defender, Lucas found Flanagan in a Coutinho-esque through ball, Coutinho pounced on an unlikely Kompany mistake – we maintained possession patiently and waited for the right moment to put the final passes in.
On Sunday, however, we seem to let ourselves get frustrated by Chelsea's regressive defensive strategy – playing deep with 6-7 mean behind the ball. Chelsea deployed pathetic time-wasting tactics too – a clear ploy from the start to prevent us from building any kind of rhythm and momentum. We were further frustrated.
And then we panicked when we went behind and we could not break their defence down. It would always be very difficult to pass our way through so many Chelsea bodies, but that is what we have been doing so efficiently all season, and stuck to in difficult moments in the earlier games. Instead we turned to firing crosses, often from poor areas, and hopeful shooting from distance which has not been out strong areas and was likely to play right into Chelsea's hands.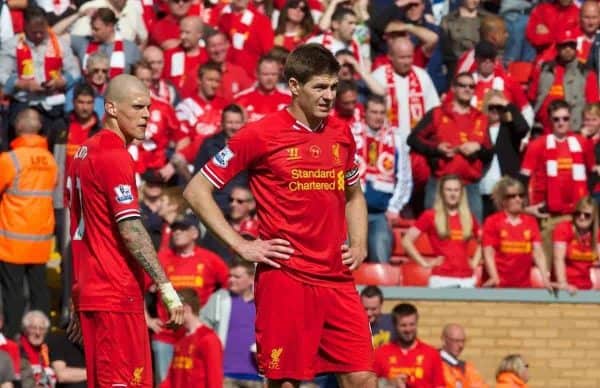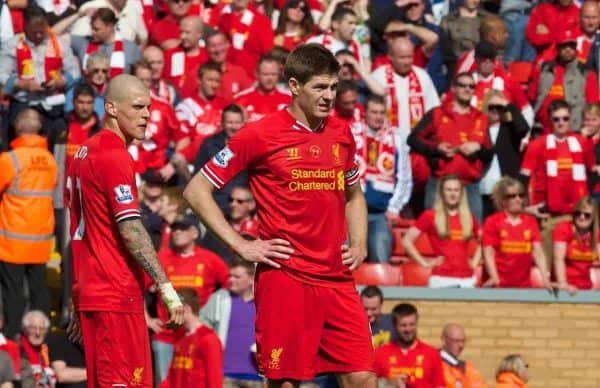 Gerrard attempted 9 shots from outside the box – compared to none in previous three matches (via Squawka) – indicates the extent of the panic. You can perhaps understand Gerrard's anxiousness to make up for his earlier mistake, but even Suarez registered 5 crosses when he was responsible for only 2 in the last three matches. Perhaps, for the first time, there was a sign of relatively lack of 'big match experience' in our young squad – I can hardly blame the players when I have been suffering from the 'title run-in sleeplessness' syndrome!
We are not out of it of course. Man City still have to go to Goodison Park where they do not have the best of track records and Chelsea have to play Cardiff away who will be fighting for their lives – something tells me there are still twists and turns in this title race.
We now need to 'dust ourselves off', as Rodgers said and make sure that Sunday's defeat does not completely deflate what has been a truly marvellous campaign so far. Yes, it would be disappointing not to win the League this year, but now is not the time to remorse. We pick ourselves up and 'We go again' to Selhurst Park. Title hope may have been bruised and dented, but not vanished altogether.
Shuvo