As Liverpool enter the final four games of their Premier League title chase, Danny Gallagher calls for calm, composure and adjustment.

We're now in to April and the finale of the season is fast approaching. There are four games left to play and we're in the title race. Not only that, but we're sitting 2 points clear of a team we're yet to face at home. Once more, we are genuinely in the title race – and I'm still struggling to comprehend what I have just typed. This has been a season of seemingly long-standing false reality.
As the full time whistle sounded around Anfield last Sunday, signalling the defeat of Manchester City, not only widespread relief but a sheer sense of belief poured amongst the masses.
No image could better capture this than Steven Gerrard's motivational rally cry to the lads afore the Kop, screaming that 'this does not slip now, we go to Norwich and do exactly the same'.
His sentiments could not have been neither better delivered, amongst the backdrop of a jubilant sea of red, nor better timed. It would be so easy to be caught up amid the ecstasy of the moment.
Now however, as echoed by the captain himself, the City game is irrelevant, it's gone. What is more, each of the four remaining games of the Reds' campaign is not a single ounce less important than the last.
Norwich away now turns into a trip to the Nou Camp, Palace away likewise entering the stronghold of Munich. Chelsea at home may as well be played at the Ataturk Stadium, such is the magnitude. Ultimately, these games are massive. One victory over arguably the finest assembled team within England, Manchester City, screams Liverpool's intentions with huge decibels, yet does not win anything; maintaining perspective right now is vital.

Composure
Currently, articles stating how the players want to win the title for Gerrard or outlandish comparisons of Brendan Rodgers to Bill Shankly are flying around ferociously.
Others are lauding the potential stat of Liverpool being one of the greatest table risers within premier league history, from last year's seventh placed finish to this year's first. A metaphorical step back however has to be taken. We cannot get ahead of ourselves here – the season is far from over.
If, at the start of the season, the average football fan had put it to a Kopite that Liverpool would be standing in good stead at the latter stage of the campaign to secure a convincing top 3 finish and a return to the Champions league, hands would be bitten off.
As Margaret Aspinall put it, during her beautiful speech in the 25th anniversary Hillsborough ceremony, getting Champions League was what this season was all about. If we're being honest, what has emerged so far is quite frankly not what many envisaged; expectations have been obliterated beyond all belief.
This isn't to take a pessimistic angle, far from it. But in the hysteria of the moment that is our whirlwind season thus far, it is easy to become captured within the emotive bubble soaring around Anfield road, offering the poisoned apple illusion that the glory days have returned.
Calmness, composure and methodical thinking are all paramount right now. In exhibiting these traits, you will struggle to find a better man than Brendan Rodgers. The Northern Irishman has performed exceptionally this campaign, his promise of bringing the pass-and-move style with ferocious counter-attacking prowess back to Liverpool has been implemented majestically.
Rodgers will know better than most that now is not a time to bathe in the moment and turn a blind eye to the ever encroaching figure in the world of football that is complacency.
Manchester City's recent 2-2 draw at home to Sunderland symbolises this perfectly. Whilst Pellegrini admitted his team would struggle to lift the title after leaving Anfield both pointless and wounded, rendering them out of the title race would have been insensate.
The 2-2 draw to the Black Cats in their own back yard following this therefore, serves as a very sombre warning that no matter what calibre you present on the field, one slip-up can cost you the ultimate price.
Adjustment
If only one thing could have possibly marred the stoic efforts to overcome City last weekend, it was the brandishing of Clattenburg's red card at the expense of a player who has been vital to Liverpool, all season long.
Jordan Henderson's 3-game suspension, along with Daniel Sturridge potentially side-lined due to injury, means Rodgers now has his work cut out with regards to shuffling the pack.
All eyes point to either the industrious Lucas or the play-making Joe Allen as the Reds' midfield comes under forcible reconstruction for the upcoming Norwich, Chelsea and Palace ties.
Likewise, the attacking ensemble of Raheem Sterling, Luis Suarez and Philippe Coutinho will also have to be tinkered in order for Rodgers to prime a formation both accommodating of its latest loss of personnel, but also one that is still fully adept at producing the meticulous pressing and passing football of which has been exhibited all season.
The immensity of Sunday's clash with the Canaries truly has to be appreciated; not only are a relegation threatened side the obstacle in question, but a whole dimension of the Reds' victorious starting XI over Manchester City has altered.
Perspective
Before the City clash, feelings of nausea were insuppressible. Destructive pre-match nerves that sent most fans on a trip down memory lane to Champions League semi-finals, tinged in nostalgia; it really was that big.
And, like it or not, every game between now and the end of the season will come baring exactly the same royalties. The clichés are out of the window now; these remaining games truly are cup finals.
Many pundits have felicitously boarded the respective bandwagons of the different motions this season. The initial bandwagon stated that 'Liverpool would do well to qualify for the Champions League'. This soon transpired into one of, 'well they could compete for the title' and subsequently ending abode the most outlandish bandwagon of all; 'it will be considered a failure if Liverpool do not land this title'.
Let's not make excuses for ourselves – our league position is fantastic, the form is scintillating and belief is genuinely here, carried in a blaze of passion by a Kop so yearning for the one piece of silverware that has evaded for so long.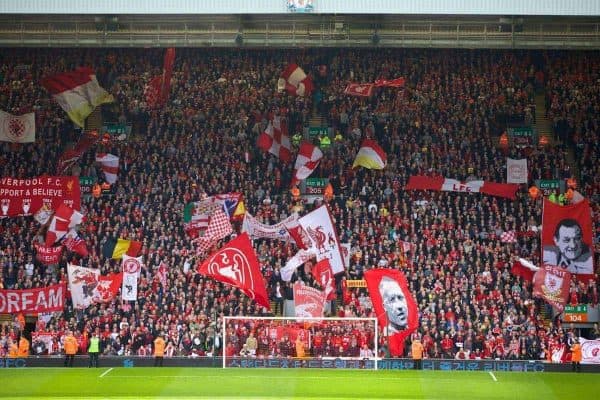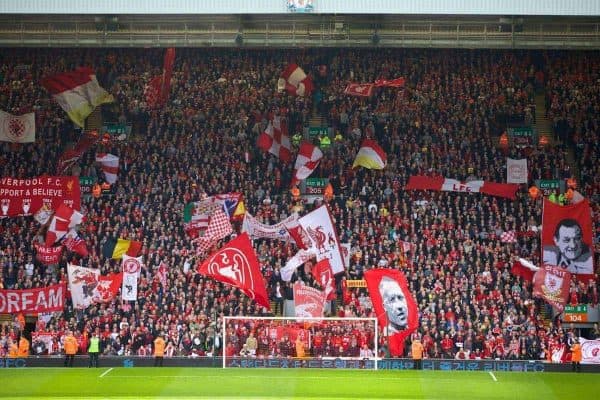 But again, let's not lose perspective. Twists and turns within the title race are common place, neigh on expected as the Premier League reaches its summit. A place where, it is fair to say, Liverpool haven't been for a long time – new territory for both the club of present day and particularly Brendan Rodgers himself.
Does this mean the title is beyond us? Absolutely not. But in a season that embarked with securing 4th place and a return to Europe as the ambition, what we are now faced with is both exhilarating and terrifying in equal measure. We cannot get carried away.
Gerrard's on-field battle cry gives no better indication to the world that Liverpool are ready for this challenge, fuelled by passion and determination. But as the saying goes, you're only as good as your last game.
Norwich, Chelsea, Crystal Palace and Newcastle stand in the way of the biggest dream of all, with not a trace of over-exaggeration. The victories need to continue for the unthinkable to become reality and then… well then they'll have to believe us.