Liverpool will launch their new home kit for the 2014/15 season at a unique event in the city centre on Thursday evening, featuring current players modelling the new design from kit makers Warrior Sports. Ahead of the new kit reveal, Jack Lusby picks his top 5 LFC home kits.
5. 1992/93 Season
Ushering in the Carlsberg era, Adidas' 1992/93 Liverpool home kit marked the first season of the newly-formed Premier League.
Much akin to its Candy-sponsored predecessor the previous season, the traditional three Adidas stripes drape over the shoulder in what now seems an endearingly bizarre, unavoidably 90's oversight.
This kit also marked a redesign to the Liverbird crest, incorporating the Shankly Gates and the two flames of justice for the Hillsborough tragedy; the removal of said crest in 2012 led to much controversy.
4. 1965/66, 1966/67, 1967/68 Seasons
A truly classic kit from the Shankly years, this is a reminder of the old-school of Liverpool football: a plain red shirt with a white trim, typically worn with long-sleeves.
Many a Liverpool icon wore this shirt: think Tommy Smith; think Ian Callaghan; think Ian St. John; think Roger Hunt.
This kit marked Liverpool's first European final, the 1966 European Cup Winners' Cup Final loss to Borussia Dortmund. The German side eventually won the tie 2-1 with an injury time goal courtesy of Reinhard Libuda; Hunt scored Liverpool's consolatory effort.
3. 1996/97, 1997/98 Seasons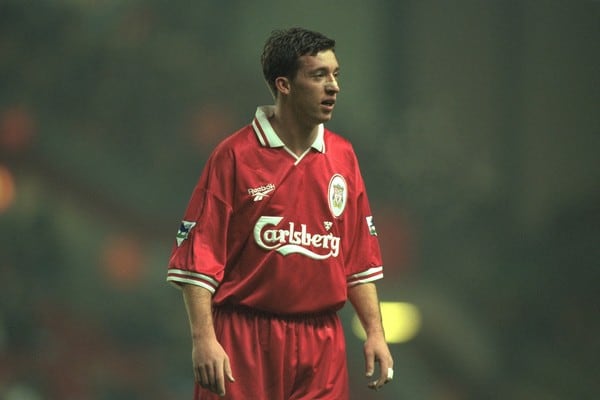 Spanning two seasons, this Reebok-manufactured, Carlsberg-sponsored home kit is one synonymous with the gallant Roy Evans side of the mid-90s.
Opting for the classic collar look, as per at the time and a Liverbird-embossed patterning, this isn't one that would perhaps stand up well amongst today's offerings, but no doubt holds a place in the hearts of many.
Most notably, this kit signified the formation of a fledgling partnership between Liverpool legend Robbie Fowler, and a then-18-year-old Michael Owen up front for the Reds – in this kit in 1997/98, Owen scored 18 Premier League goals in his first full season with the club.
2. 2012/13 Season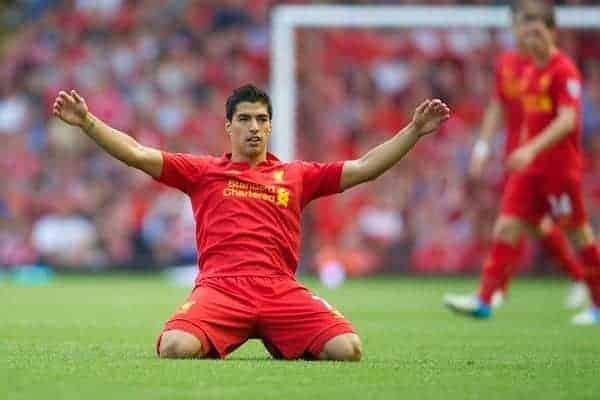 Whilst often derided for their outlandish kit designs so far throughout their tenure in charge of Liverpool's match attire, Warrior Sports' first home offering, for the 2012/13 season, represents one of the best Liverpool kits in many years.
Reminiscent of the Umbro kit for the England national team worn throughout their ill-fated 2006 World Cup campaign, a plain design – with the standard red accentuated with the now-typical gold badge and sponsors – juxtaposes this season's horrendously messy away and third kits.
Furthermore, doing away – for a season at least – with the typical glossy finish and plumping for a more natural cloth finish allows for a shirt that you're able to wear out without feeling like a 10-year-old at a birthday party.
1. 1988/89 Season
This kit, the first to be sponsored by Reds-classic Candy, still holds up to the designs of today, and serves as a reminder to the halcyon days of one of Liverpool's most entertaining sides, featuring John Barnes, Ian Rush, Peter Beardsley and John Aldridge.
What's your favourite Liverpool FC home kit? Let us know in the comments below.
We'll be reporting live from the kit launch in Liverpool One on Thursday night, make sure you're following us on twitter @thisisanfield.