While many feel Liverpool's home games with Manchester City and Chelsea will define their 2013/14 title challenge, the trips to Upton Park and Selhurst Park could prove just as tough, says Henry Jackson (@OnFootballTweet).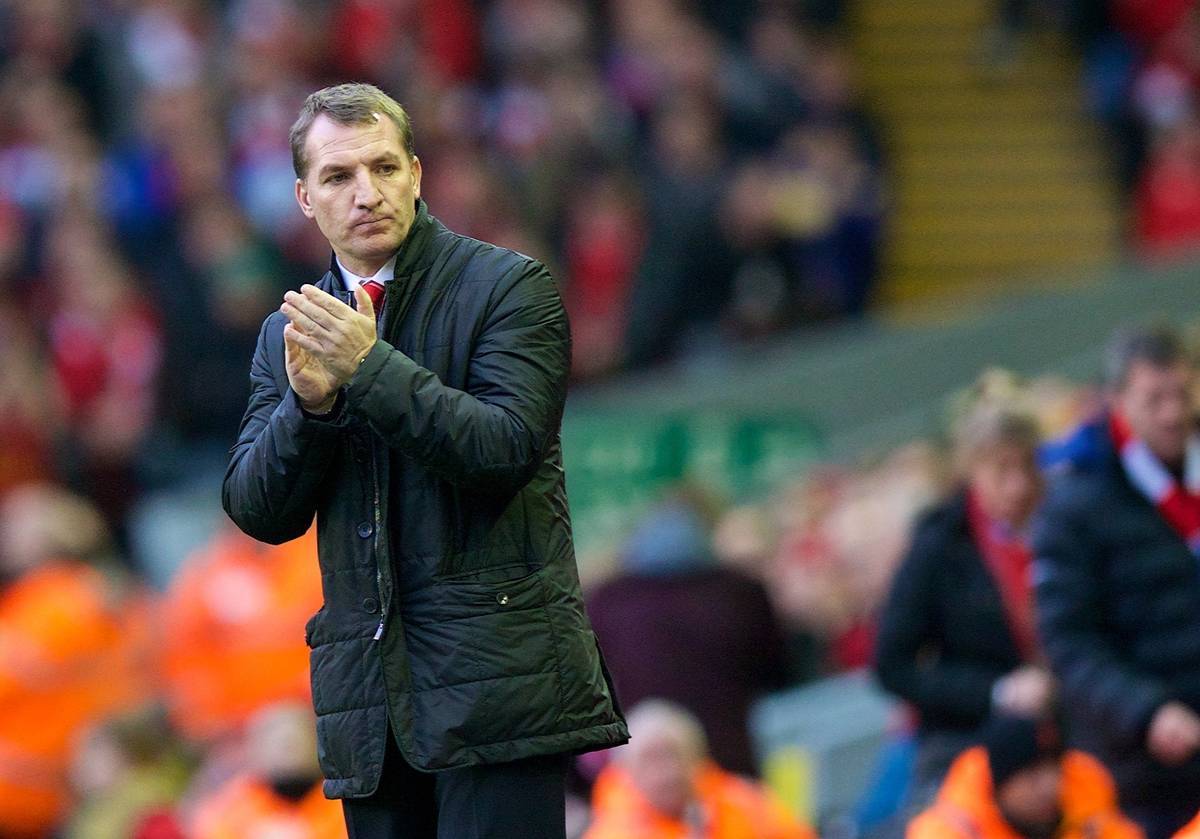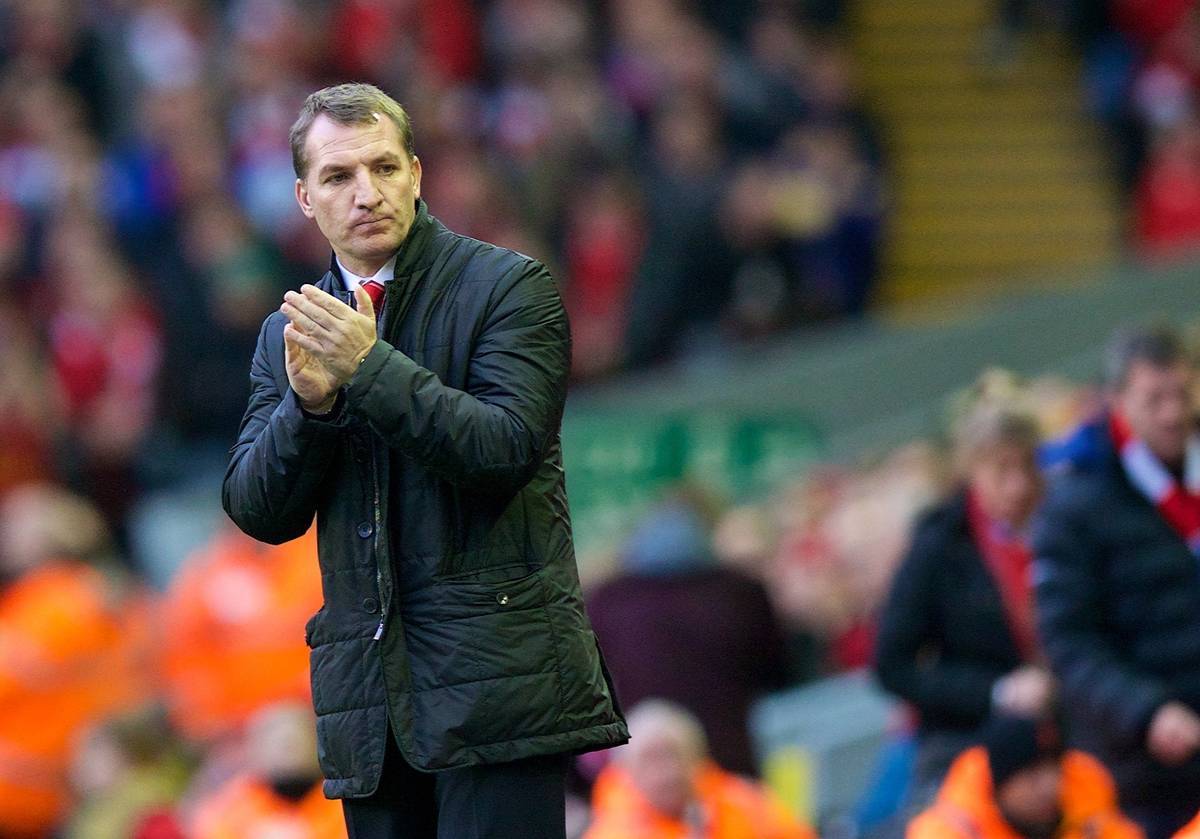 The most dangerous thing any Liverpool fan can do in this thrilling title run-in is assume that the Premier League will be decided by the games against Manchester City and Chelsea at Anfield.
Of course, these two matches will go a long way to deciding whether the Reds can do the unthinkable and win the league, but there are other equally tricky challenges that lie ahead for Brendan Rodgers and his side.
The two that stand out are the trips to Upton Park and Selhurst Park – two of the most old-school, intimidating grounds in England – to face West Ham and Crystal Palace. They face the Hammers on Sunday, and travel to south London to face Tony Pulis' side in their penultimate game of the season.
Both of these games will be very challenging, and any fan flippant enough to dismiss them as easy Liverpool wins needs their head tested. Both Sam Allardyce and Pulis have created sides that are very physical, solid defensively and brimming with a great work ethic.
Both make it very difficult for their opponents to get through them, and they cause constant problems from set pieces too. Liverpool will have to conquer these aspects brilliantly if they are to win both games. At times they will have to be gritty; something not associated with them at all this season.
The fact that Palace are in the relegation dogfight means that there will be a huge amount riding on that game, while West Ham will want to ensure their safety with a win this weekend. At this stage of the season you want to play as many mid-table sides as possible, given that their intensity often dips and they have one eye on their summer holidays.
WEST HAM
Much of the build-up to this game is bound to centre around Andy Carroll. The 25-year-old's failed Anfield career was much-publicised, mainly because of the vast fee Liverpool signed him for back in January 2011.
Although the striker was never really going to make the grade as a Reds player, there can be no doubting that he will be a huge threat on Sunday. The fact that he has a point to prove against his former employer only increases that threat. Liverpool are not always the most dominant in the air, and there are not many better in that respect when it comes to Carroll.

Allardyce's preference for a direct, long-ball style means that Martin Skrtel and Daniel Agger will be peppered throughout. It's a massive test of both of their resolve. There may even be an argument for bringing in Mamadou Sakho for Agger, such is his superiority aerially.
If Liverpool score early against West Ham it could become a fairly easy day at the office for the title hopefuls, but if they go 1-0 down they will do very well to win the game.
CRYSTAL PALACE
If Liverpool need any reminding of the threat Pulis' side pose, they simply have to look at what happened to Chelsea at Selhurst Park on Saturday. Jose Mourinho's side's title chances were dealt an enormous blow, and Palace's robust style caused them plenty of problems all game.
There is every chance that both Liverpool and Palace will be going into this game on May 3rd having to win. Rodgers and his players will want this to be the case, as it may mean Pulis adopts a more attacking style than usual.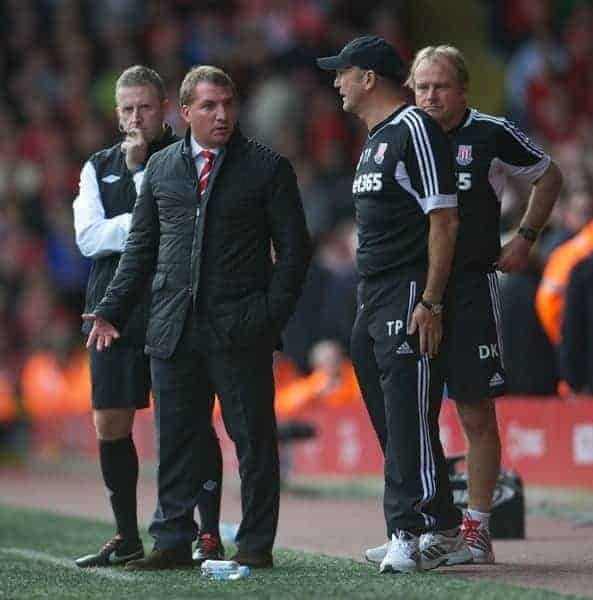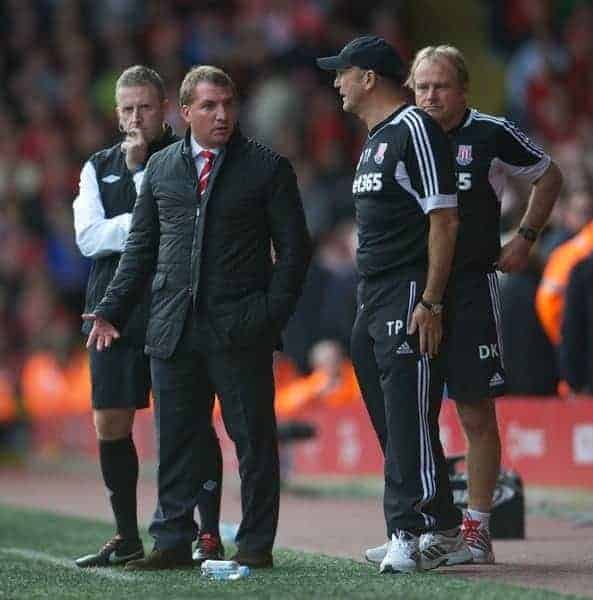 Say what you like about the former Stoke boss, but he is very good as what he does as a manager; stifling and frustrating the opposition through sheer hard work and physicality.
On paper, the Reds should win this game fairly comfortably, but the pressure they will be playing under, coupled with Palace's never-say-die attitude, will make this another very stern test.
NORWICH
Although perhaps not as physical and intimidating as the two mentioned above, Liverpool's visit to Carrow Road to face Norwich on 20th April is another potentially tough outing.
The midday kick-off is not ideal for either side, and just four defeats in 16 home league games proves that Chris Hughton's side will be hard to beat. Liverpool's record has been superb there of late, and they will have to keep that going to sustain their title challenge.
CONCLUSION
Liverpool are six wins away from arguably the greatest day in the club's history, and a maiden Premier League title.
If they are to achieve the previously unthinkable and lift the trophy on May 11th, they will have to play just as well against West Ham and Crystal Palace as they do against Manchester City and Chelsea.