Sunday's defeat to Chelsea dealt a crushing blow to Liverpool's title hopes but Ben Twelves says that Reds' fans have no need to be down after a memorable season and calls for perspective.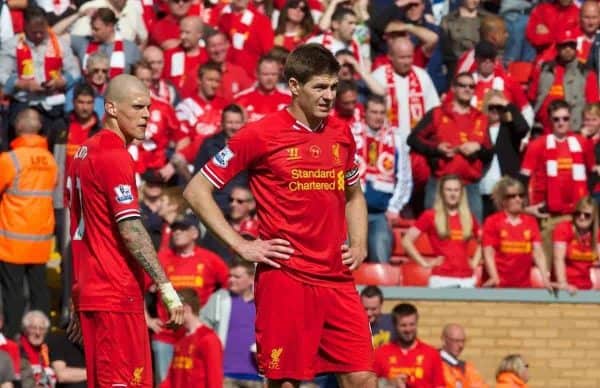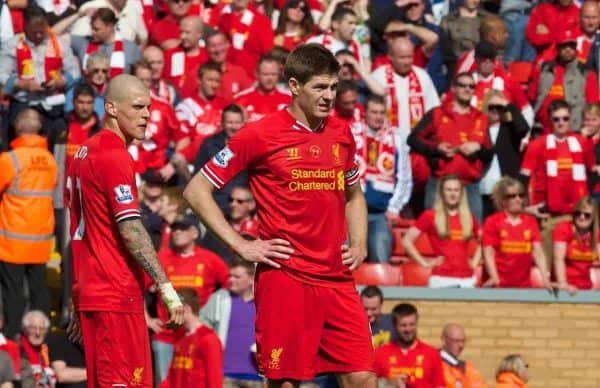 After enduring a bitter end to our eleven game winning run and having title destiny snatched out of our hands in the process, yesterday's defeat at Anfield hurt like no other in a very long time. An undeserved defeat against an anti-football Chelsea side who seemed even more shocked to have won the game than we were to have lost, spread a numbing disappointment throughout the Liverpool fan base.
Of course, a defeat in that manner in such a big game and at such a crucial time of the season is always going to be an absolute stomach turner, especially as it now seems extremely unlikely that Manchester City will allow their advantage to slip. But, it's in this exact moment that the achievement of our team under the guidance of our outstanding young manager should be remembered and fully appreciated.
Regardless of the outcome, don't forget that this season has been sensational. The way we have progressed and the manner and style in which it has been achieved has given us our identity and pride back. We have something to believe in again, for the first time in years. Do not lose sight of that.
Mission Accomplished       
As games have been played and points won, we have found ourselves embarking on an incredible journey that has planted us at the top of the table with two games to go, a position we never envisaged. The fact we are still battling right at the top of the Premier League at this stage of the season illustrates perfectly the quite breath-taking turnaround of the club since Brendan Rodgers arrived.
Considering the financial powerhouses we are up against and the obvious stark contrasts in the squads we're competing with, Rodgers has done a magnificent job in getting us to this unexpected point so quickly. The manager isn't getting the level of praise that he deserves for it either. After all, we are where we are because of him, and it is a huge testament to the way that he has transformed us that we are even able to dream realistically, never mind wildly, that we can once again be crowned champions.
The majority of supporters were united in their wishes for this season and it's no secret that a return to the Champions League was what everyone was so desperate for. At the start of the season, we would have taken a last day, Arsenal-style qualification if it meant we achieved it. Instead, with three games to go the team has completed this season's mission and not only have we ensured our place back amongst Europe's elite, a guaranteed league finish of no lower of 3rd has cemented our place automatically in the group stages.
After a five year absence from the illustrious competition that has felt more like ten, it is thrilling to know that the return of the famous European nights at Anfield are only a matter of weeks away.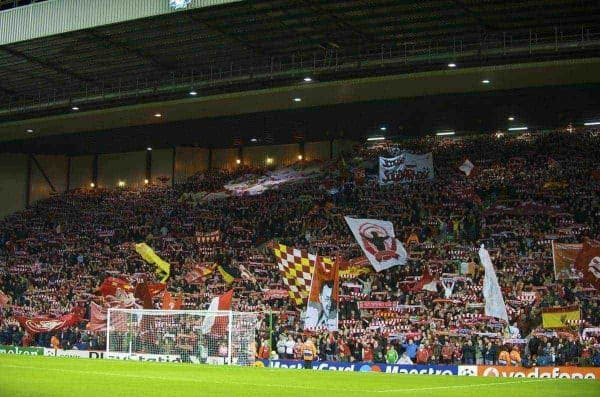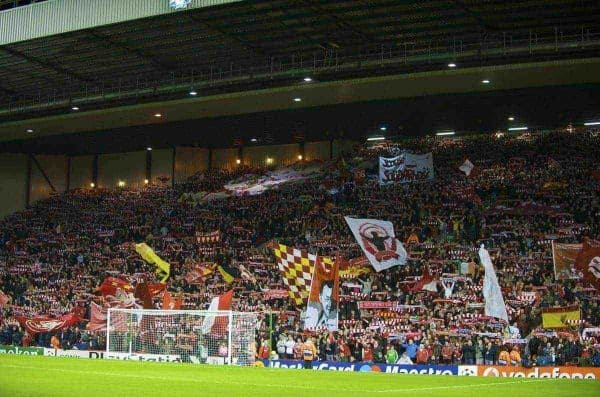 It's still there
With achievements comes a transformation in prospects and in recent weeks, as our points total has continued to soar, so have expectations. It is incredible how well the team have performed and almost no one predicted that we'd be where we are currently. Again, it is important to not take away from our incredible progression and remember just how good this season has been even if we do come up short in May.
The beauty of the title race we have engrained ourselves in, is that absolutely no one predicted we'd be challenging for Premier League title glory. Various media voices and publications at the beginning of the season even stated that the best we could hope for is a 5th placed finish – how wrong they were, yet again. The underlying message there though is that we don't have the squad or the financial power to command anything else, but against all odds, we're sat top of the league with Champions League already attached to our name for next season. What a position to be in.
By the same token, we are well in the title hunt but by no means are we in the driving seat and it is certainly mega-spending Man City's trophy to lose. We have it all to gain with no pressure attached whatsoever and you can bet your life that the team will give everything to ensure we give ourselves the best chance possible. Realistically, a title win is now unlikely but if we can get that little bit of luck where City are concerned and look after ourselves, who knows what can happen.
Dream becoming reality
The 'Make Us Dream' banner that has become increasingly relevant to our situation as the matches have passed, displays a simple message and one that we shouldn't lose sight of in this moment of reflection: Winning the league at this time is still a dream – and quite possibly that's how it will remain for the time being.

Winning the title may have to stay a long-term goal and it should be expected that we have to remain patient as we go in search. At the same time, it's perfectly acceptable to dream and lose yourself in the excitement of knowing that we are finally on our way back, but the expectations of this campaign and the momentous achievement of a genuine title challenge must not be forgotten.
Qualifying for the Champions League will open the title dream into a reality over coming seasons, as our ability to attract a wider-range and higher quality of player through the increased revenue at our disposal will only aid us in our attempts. The squad will become stronger, continue to evolve and as we have seen from this outstanding and unexpected campaign, we have every reason to believe.
While the fantasy of winning the Premier League is there and within reach, by all means dream. We are still sitting top of the pile even though we have City breathing down our necks. Our chances of title glory are now improbable meaning it's likely that we will come up just short. If we do, there is no need for despondency, moaning or even anger. Remember to keep perspective.