James Ayles argues the case for Liverpool keeping right-back Glen Johnson beyond this summer, amidst a barrage of criticism late in the season.

As Summer encroaches upon and the transfer bandwagon again rolls into town, Liverpool have understandably moved swiftly in initiating early deals for the likes of Rickie Lambert, Adam Lallana and the young Spanish left-back Albert Moreno.
However, one area in which there has been little movement so far is the right-back slot, with Glen Johnson recently being called out as a weakness in the team by some sections of fans.
Despite the swell of growing public opinion against him, there is an argument that suggests keeping Johnson for one more year could reap longer-term benefits for this promising Liverpool side.
Valuable experience
With Liverpool about to embark on their first Champions League campaign for four years and the promise of their most challenging domestic season on the horizon, losing such an experienced and stoic member of this side would perhaps be a mistake.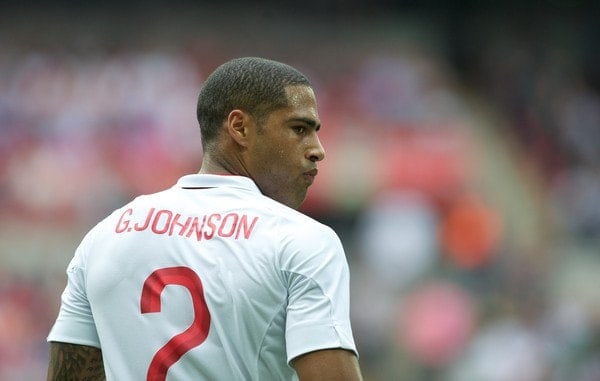 Since moving to Liverpool in 2009, Johnson has performed in what has often been a cursed position over the last ten years.
In a squad that is still maturing, his experience at the highest level is valuable, and he still plays a key role in the dressing room.
Still going strong
Despite an admittedly shaky season in a team that had obvious defensive deficiencies, Johnson's stats still remain impressive, especially in attack.
He has the highest pass success rate of all Liverpool players in the opposition half with 78.1%, whilst he also has made the third-highest number of interceptions this season.
In attack, he has created 28 chances compared to John Flanagan's 13, which demonstrates his consistent superiority that will continue to shine and overcome the dip that affected him during the run-in.
Give youth a chance
With Jon Flanagan and Andre Wisdom impressing at Liverpool and Derby respectively throughout the past season, there is plenty of youthful challengers for the former Chelsea mans' role.
Indeed, over the next two seasons it is more than likely that one of the two will emerge as a worthy long-term successor, and that can only be of benefit to the side.
Yet, with much at stake next year, the sensible option would be to retain the experienced England fullback until his contract expires in 2015.
Lack of alternatives
Even if Rodgers' attempts to enter the market for another full-back, with a large portion of his budget seemingly being expended on enhancing his forward line the feasible options are arguably not an improvement on admittedly declining Johnson.

Micah Richards of Manchester City remains an imposing force, but is similarly culpable to defensive errors as his one-time England teammate, whilst signing the likes of Nathaniel Clyne, Callum Chambers or Martin Montoya would impede the so-far encouraging development of Wisdom, Flanagan and Ryan McLoughlin.
Bearing this in mind, signing a replacement when there are already strong contenders within the current squad would be an unnecessary and superfluous action that would divert funds from more urgent areas of the team that need addressing.
Therefore, for the immediate future, Liverpool should retain their confidence in the current number two, despite his own current crisis of confidence.
At 29, and the veteran of three tournament appearances and over 50 caps for England, Johnson undoubtedly still has something to offer, especially in the intensity and heat of European football.
With just 12 months left on his contract, Liverpool can ensure a smooth and painless succession over the next year, using his experience to guide the younger charges before parting ways and allowing him to pursue other challenges.
Would you keep Johnson beyond this summer or sell now? Let us know your thoughts on the 29-year-old England right-back in the comments section below.