England's early exit from the World Cup has left Steven Gerrard considering his international future with the Three Lions. Ben Twelves discusses why now is the right time for the captain to retire from the international scene.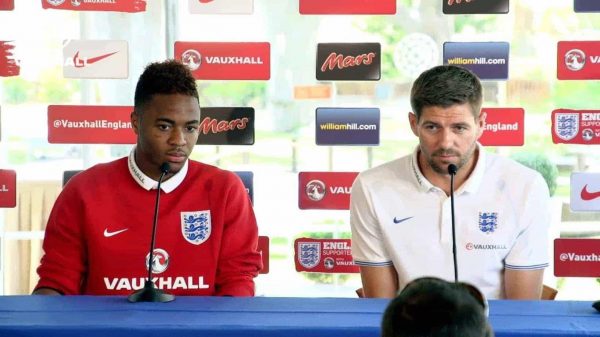 Another major tournament, another major fail for the England team, and this time it was failure on a scale that current generations have never previously witnessed.
It was a dreadful but predictable World Cup campaign for England and one that should see Steven Gerrard now step away from the international stage.
Everything about the Three Lions was wrong in Brazil.
The manager first and foremost, but also the tactics he deployed, the team selections he picked and the roles he gave to players, especially the Liverpool lads who Roy Hodgson did a quite outstanding job in making look ordinary, considering the season they just enjoyed at Anfield.
Roy breaking records, left right and centre, first time out since 1950's, first time England have EVER lost first two group games.

— Dan Shepherd (@liverpooldeep) June 20, 2014
Going into the tournament, the eyes of the nation watched in expectation, banking on the Liverpool boys reproducing their club form on the international stage.
An early but completely deserved exit from the World Cup later, and all eyes still remain focussed on Liverpool, this time with the country awaiting the news on the international future of our captain Gerrard.
The England national team are now in a position where they firstly need to get a new manager and secondly, start to progress football as a whole in this country before they slip into complete international wilderness.
With Gerrard getting no younger and for an England team looking towards shaping their future, a 34-year-old, who will be 36 come the next major tournament, no longer has a part to play for his country.
Gerrard had a poor tournament partly thanks to zero help from his manager. His poor form was not all his own doing.
The limitations in his game today as he grows older were evident and plainly obvious. His ageing legs and lack of mobility were magnified and blown up for the world to see by the criminal decision from Hodgson to play him in a flat midfield two.
As a result, the Liverpool and England number 8 had no influence at all on either of the big games against Italy and Uruguay.
2/2 I'm with Ballack. And it's not Gerrard/Henderson's fault. How many more years are England going to play 2 in middle and have no control? — Jonathan Northcroft (@JNorthcroft) June 23, 2014
The way forward for England under the clueless Hodgson seems to be an out-dated two man midfield and Gerrard can no longer do that as displayed in Brazil.
Even in a three man midfield as we have seen with Liverpool, Gerrard in a deep-lying, 'controlling midfielder' role as Brendan Rodgers has described it, has still seen us left exposed in the middle of the park.
A three man midfield may be able to compensate for the Gerrard of today, like at Liverpool with Jordan Henderson and Joe Allen alongside him, but playing in a two man centre is now an impossibility for Liverpool's best ever player.
Henderson and Gerrard have been brilliant in a midfield three. What did they get? A midfield two that left them exposed. — Tony Barrett (@TonyBarretTimes) June 20, 2014
Staying on and prolonging his international career seems a genuinely pointless exercise for our skipper, as English football comes to a standstill and scratches its head as to where it has gone wrong over the last 40 years.
Talk of continuing and helping assist the emerging young talent seems to be a way of clinging on to an chapter drawing to a close.
Alongside that, those young prospects who will be the players to lead England in future years, need to the freedom to find and express themselves on the international scene rather than enduring more restrictions and being told what to do, how to do it and who to follow.
Gerrard will look back on his England career with immense pride, winning 114 caps, the first of which I witnessed in 2000 at Wembley against Ukraine, but at the same time he's likely to think 'what was all that about?'
Constant years of misuse under a number of managers – from playing on the left under Fabio Capello to alongside Frank Lampard consistently for years when it never worked – will add to the deflation he is undoubtedly feeling right now.
'It's time to call it quits with England', Collymore tells #lfc star Gerrard – http://t.co/9KdkyW0MEi

— talkSPORT (@talkSPORT) June 20, 2014
Now is the perfect moment for Gerrard to call time on his international football career. At a time when Liverpool march on once again, what better way to see out the remainder of his playing days by fighting to bring the glory days that he watched from the Kop as a youngster back to Anfield?
Gerrard should terminate his 14-year England tenure with his head held high. No one can ever accuse of him of not giving his all for his country – he has never been the type to shy away – but now is the right time for our captain to bow out.
[poll id="203″]