Neil Poole has become accustomed to a threadbare Liverpool squad in recent years and is finding it hard to cope with the prospect of a Liverpool team that will have options next season. Here, he talks it through with the group to find a solution.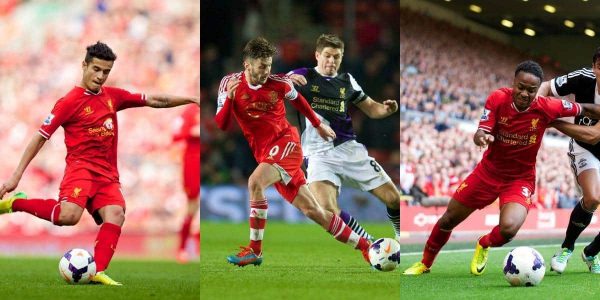 I've been coming to LFC Anonymous for a while. This is really hard, but it's time for me to share…
My name is Neil. I support Liverpool FC. I've been institutionalised.
[The group smile sadly, nodding their heads in heads in empathy]
The panic has set in over the last few days. Brendan Rodgers is personally counting on me to work out where on earth we can fit new signing, Adam Lallana, into a team that already features fan favourites Sterling and Coutinho. Talk of further targets such as Sanchez and Markovic who can 'play across the front three or at the tip of the diamond' (™Every LFC scouting report written in the last 6 months) have me pacing back and forward in my cell, nervously contemplating the prospect of qualitative and quantitative liberation.
The first step on the road to recovery is admitting you have a problem:
I have a problem. Judging by what I've read, this may include you too…
However, the issue isn't how we fit the £25 million Lallana or other targets into the team; The problem is that the very questioning of the acquisition of Lallana on the basis that we already have quality options in the final third demonstrates we've been institutionalised during our time out of the Champions League.
Like the prisoner who becomes comforted by the safety of routine and struggles with the loss of limitation upon release, we've become a little bit to used to having less. Less players, less football, less tournaments.
We're not on our own. English football is awash with irrational behaviour induced by confinement. Currently, the football media and grown men from Peterborough dressed in standard issue Crusades regalia suffer from Stockholm syndrome; thanking Roy Hodgson for kidnapping and holding hostage to their sense of hope and ambition.
For eleven years Evertonians similarly thanked their captor, David Moyes, as he kept their aspirations and seemingly their eyesight imprisoned in an underground concrete bunker; you may know this as the Lower Bullens. Pity the poor wretches for their suffering and miserable existence.
The football of Liverpool FC has been confined in an altogether different way. The lack of options on the pitch are not the consequence of a lack of courage or ideas from the manager, but instead by a lack of resources. A combination of poor transfer dealings and the financial restraints of the post Hicks and Gillett, have left Liverpool's squad with as much depth as Wayne Rooney's Book of Thoughts and Feelings…coming soon to a comic shop near you.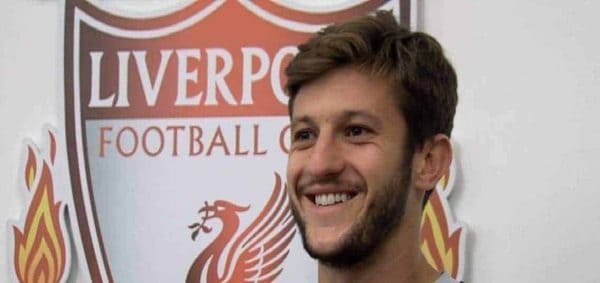 Adam Lallana looks to be one of a number of solutions this summer.
Whether he is good enough, whether he is overpriced, whether the money could be spent elsewhere, you can make your judgement now or wait and see. But maybe we can at least agree that as a benchmark he is a decent player who is better than nobody. If this is the case there are clearly benefits to his appointment and any other who may fill a hole that we don't actually think isn't there.
Lallana has been pitched by many as direct competition to Sterling and Coutinho. Good! Sky Sports may get a bit daft with comparison graphics menacingly threatening the vulnerable duo with inferences of, 'Your days are numbered lads. Lallana's got one more assist and a 0.5% better pass completion than you. You can't live with that shit.'
Nonetheless, there should be real competition and they need to deal with it. Sink or swim. We've all taken Coutinho and Sterling to our hearts. I'd carry the little fellas around in my pocket if I could and let them out now and again when I was feeling down to entertain me with keepie uppies and stepovers. But there's no room for sentiment if we want to challenge for the league again. Last season the second choice for a number of positions was so poor that the alternative wasn't even the third best solution.
Take Glen Johnson who somehow turned into Liverpool's appendix last season; completely useless but still able to take you to an early grave. At best, the lack of competition did nothing to kick him out of his stupor and at the worst it has contributed to it. Arguably Coutinho and Sterling were at their most effective last season in the 11 game unbeaten run when they were often used interchangeably. A combination of healthy competition and the ability to rest either paid dividends during this run.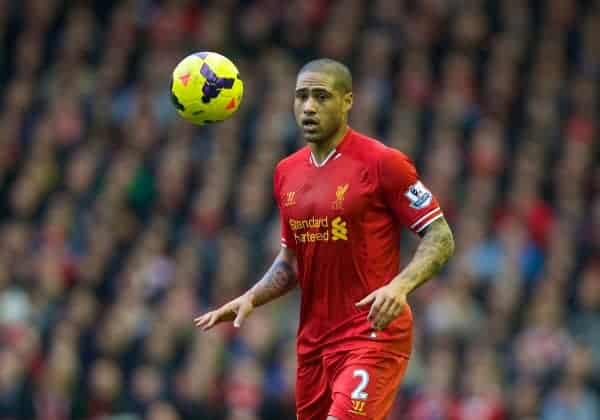 Indeed, it is paramount that we preserve the two youngsters for the long term. You only have to look at the likes of Robbie Fowler, Michael Owen and Wayne Rooney to see what happens to a player when they are run into the ground at early age and effectively burnt out by their mid twenties. We will play a bare minimum of 46 games next season and will be back into the fray of twice weekly games. There will be plenty of opportunities for deserving members of the squad to figure in a significant numbers throughout the campaign.
All of this doesn't even take into account that with the flexible tactical approach of Rodgers and the licence that he gives players to interchange that Lallana, Coutinho and Sterling can all feasibly play in the starting eleven anyway. With Rodgers affinity for dynamism taken into account it's clear to see why he is looking beyond Lallana. It's all about choices. On the pitch. Off the bench.
If we can translate this approach to recruitment to our defence as well, we will hopefully be entering the new season with our most efficient squad in years where the whole will be greater than the sum of its parts.
The old football cliché is when there's two good players to choose between it's a good problem for the manager to have. Hopefully we can enter the new season , embracing rather than fearing the lack of limitation and happily declare, Liverpool, we have a problem.
The group, tears in their eyes, clap as they see a member of their group cured in front of their very eyes.