Talks continue over the projected move of Luis Suarez to Barcelona, with reports suggesting the Catalan club are willing to meet the striker's release clause.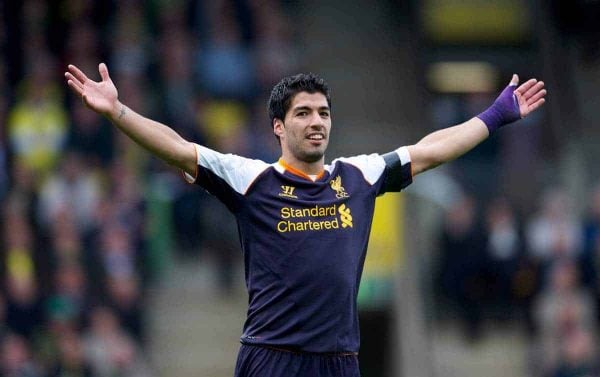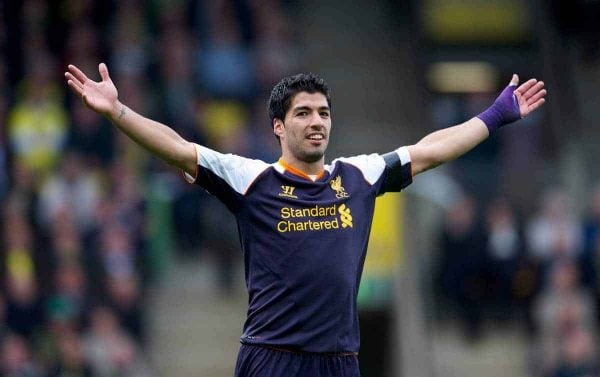 Luis Suarez's move to Barcelona is looking more likely by the day, and reports yesterday suggest that the La Liga side have agreed to meet the forward's release clause.
My info on Luis Suarez: What was established at meeting on Wednesday was that #FCB would meet his release clause.

— Ben Smith (@BSmith) July 4, 2014
BBC Sport write that the club "have told Liverpool they will meet the release clause in striker Luis Suarez's contract."
"The clause is understood to be about £75m, and Liverpool are not prepared to sell the 27-year-old for less."
That Liverpool are standing firm on this valuation is another showing a fortitude by owner John Henry, who presided over the Uruguayan's commitment to the club last season.
Reports continue as quoting a "senior Liverpool source" on the deal.
"The talks held were productive. There are sensible expectations on both sides. Further talks and discussions will take place but no deal has yet been finalised."
Talks, and valuations, will likely hinge on the desire of Barcelona forward Alexis Sanchez to move to Liverpool, with Arsene Wenger's Arsenal looming over these negotiations.
However, "if the Chile forward opts to stay, Liverpool are prepared to sell Suarez in a straight deal."
The Liverpool Echo report much the same, confirming the integrity of these claims.
Today's Echo: Suarez on brink of £75m move after Barca agree to pay release clause http://t.co/Dv8rlYSpSb

— James Pearce (@JamesPearceLFC) July 5, 2014
The Merseyside publication writes "the structure of the deal still needs to be thrashed out but [we understand] the transfer could be completed as early as next week."
Signed for £22.8 million in January 2011, the likely £75 million fee for Suarez is a reflection on the development and importance of the player within the Reds' squad.
In any case, this deal seems all but certain.