Liverpool face Manchester City at the Etihad this evening as we enter the final week of the summer transfer window.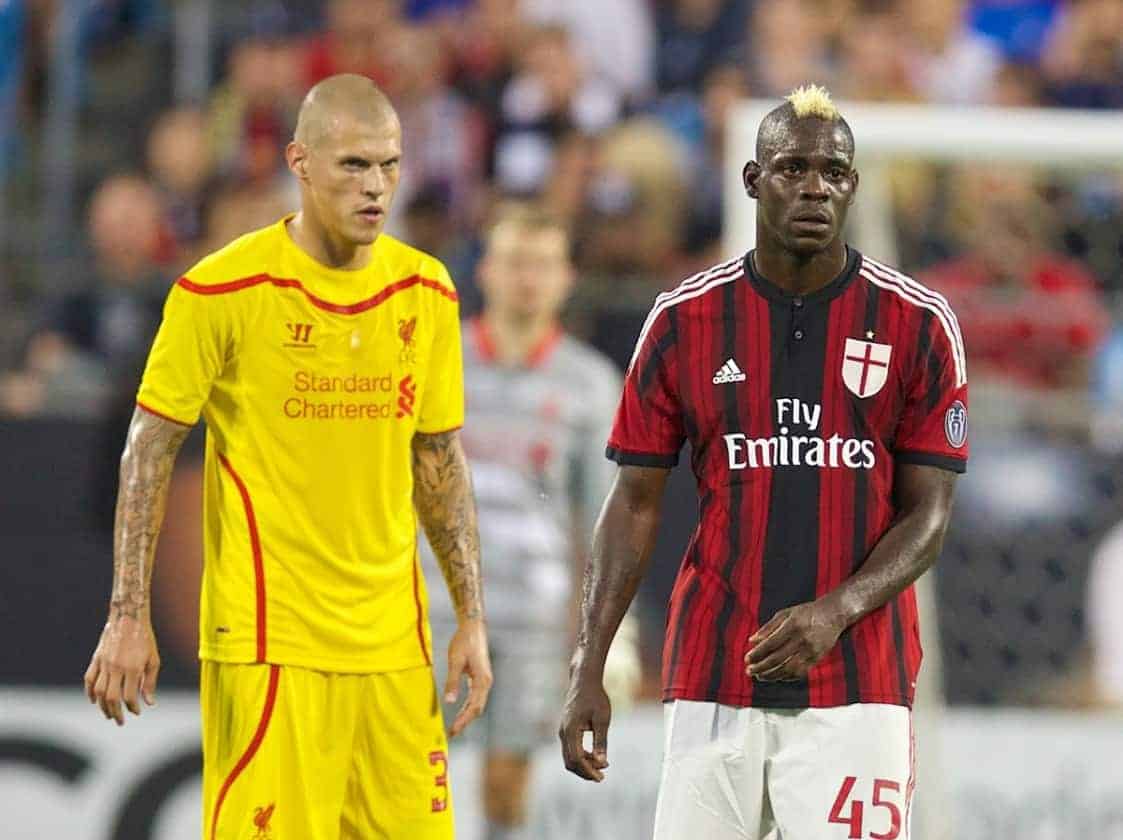 Balotelli back to Merseyside
The Guardian report how Mario Balotelli will arrive back on Merseyside on Monday – having flown back to Italy over the weekend.
He could be in attendance at the Etihad on Monday night to watch the match against the side with which he won the Premier League in 2012.
Brendan Rodgers has spoke about the move for Balotelli for the first time, quoted in The Guardian explaining the need for the Italian:
"The dynamics are important but I don't worry because if you are a top player with a top mind then you want other top players. If you are a top player and looking at another top player coming in then you will be thinking, 'He can help us.' A top player with a top mentality responds to the competition.

"We can also play a diamond. We played that eight times last year and won seven, and we flipped to that against Southampton. We can change systems and I need that flexibility. Also, if you look at Daniel's injury record, then he has missed a number of weeks through being injured. I need to ensure I have got the replacements if they are not on the pitch at the same time."
Clearly, Rodgers hopes for Balotelli to be used alongside and in place of Sturridge as required.
New Contracts
A host of key players – Daniel Sturridge, Raheem Sterling, Philippe Coutinho and Jordan Henderson – are to be offered new deals in the coming months, according to The Daily Mail.
Borini loan to Sunderland?

The Mirror report that Fabio Borini will join Sunderland, but only on loan.
Reportedly "Borini has stalled as he does not want to give up on his Kop career, but is now willing to make the switch for the season."
Sunderland boss Gus Poyet, speaking after his side's 1-1 draw with fellow mid-table side Manchester United on Sunday, said that he expected a decision on whether Borini will re-join the Black Cats to be made soon – one way or another.
"I think we're getting close to a final decision either way because it's been a bit too long," he told Sky Sports." It's time now that it's a yes coming or a no, as we need to move on."
Peterson heading to Utrecht?
Sky Sports report that young forward Kristofer Peterson will head to Dutch side Utrecht on loan for the season.