Mario Balotelli could make his Liverpool debut at Tottenham on Sunday, Alex Saldanha looks at the options this provides Brendan Rodgers with.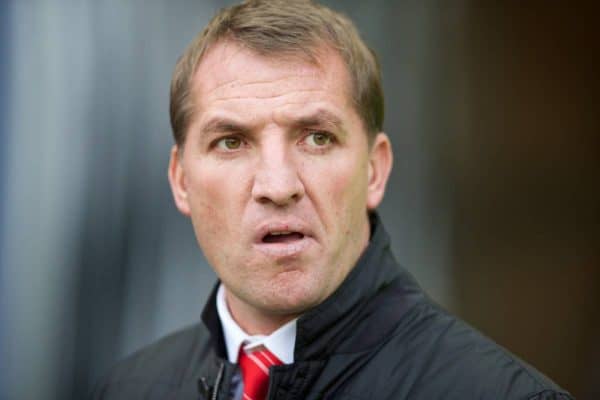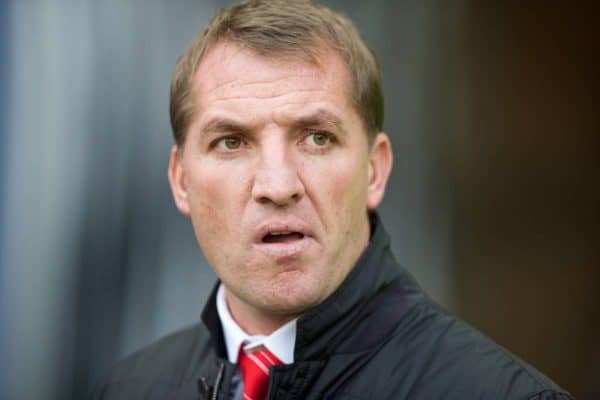 After the departure of Luis Suarez this summer, Brendan Rodgers reverted to his favoured 4-3-3 formation in the opening two games of the season. However, the introduction into his squad of Mario Balotelli has opened the option to Rodgers' of going back to the two strikers option that served him so well in the latter stages of last season.
Liverpool's acclaimed 'SAS' partnership shot Liverpool to within inches of title glory: in the 20 games that each of the pair started Liverpool scored 60 goals (3 per game) and earned 49 points (2.45 per game), when only one of the two started Liverpool's goal tally reduced to 2.28 goals per game and they accrued only 1.94 points per game.
Although it is early days in the 2014/15 season this trend (of Liverpool finding success with strike partnerships) looks set to continue.
In the 180 minutes of Premier League action so far Liverpool have played for 155 minutes with Sturridge alone up front: in this time the Reds have scored once and conceded four. The other 25 minutes were occupied with two strikers on the pitch, Sturridge and Lambert: in this time Liverpool have scored twice conceding zero goals.
This is not to say 4-3-3 cannot work: in recent times most of the top teams in Europe have operated using this system. The problem with this system for Liverpool comes in the final third: Liverpool's attack is their strongest component, having a lone front man negates the Reds' attacking strength. When playing 4-3-3 Sturridge often becomes too isolated and, as things stand, for all their strengths Liverpool's wingers and central midfielders do not provide enough of a goal threat to compensate for this.
As players such as Sterling and Henderson grow in goal threat, 4-3-3 could once again grow into a viable option for Brendan Rodgers' side but for now playing two up front remains Rodgers' best option. Not only does playing two up top allow Rodgers to get both Sturridge and Balotelli on the pitch, his preference for a midfield diamond (in a 4-1-2-1-2) brings out the best in his players.
Benefits of two up front

For a start Sturridge operates best with a strike partner: having another striker on the pitch prevents him from becoming isolated, creating space for him to exploit as opposition defenders have two strikers to worry about rather than him alone.
Sterling is at his best in his free role off the strikers; here he is able to roam around the pitch, picking up the ball in dangerous positions to run at the defence and cause problems.
Henderson's pressing is at it's finest under this set up, something which then has the knock on effect of allowing Gerrard more time on the ball to play his raking long passes.
Coutinho also benefits from this formation: playing in a deeper role his tenacity off the ball increases, as evidenced by his 6 tackles and 2 interceptions in the role against Arsenal last season, and the movement of two strikers (and Raheem Sterling) in front of him increases his capacity to play his defence splitting through balls.
These improvements are all without mentioning the introduction to the team of Balotelli. Although he may not yet be at the level of Suarez he brings to the side another potential match winner for the opposition defence to worry about. A large part of Liverpool's success last year was due to the number of players they fielded who could turn a match with a moment of brilliance: Balotelli is another player of that ilk.
Rotation
Each game you would expect to see three of Sturridge, Balotelli, Sterling, Markovic and Lallana starting for Liverpool: these are players who can turn games, players whom opposition defences have to nullify from the first minute to have any chance of keeping a clean sheet. Add to this the threat of Gerrard's set pieces and the depth of Liverpool's squad which will enable Rodgers' to make game changing substitutions and it is hard to see many sides not conceding against the Reds.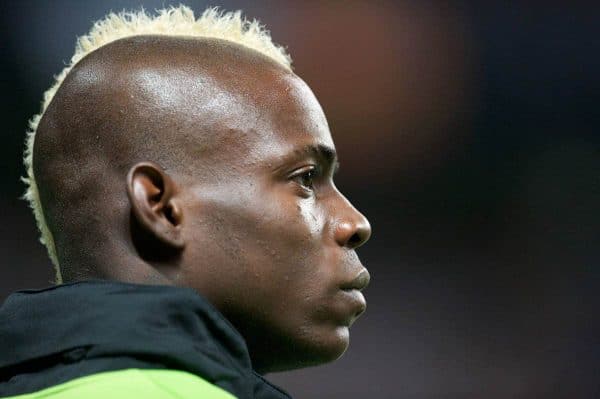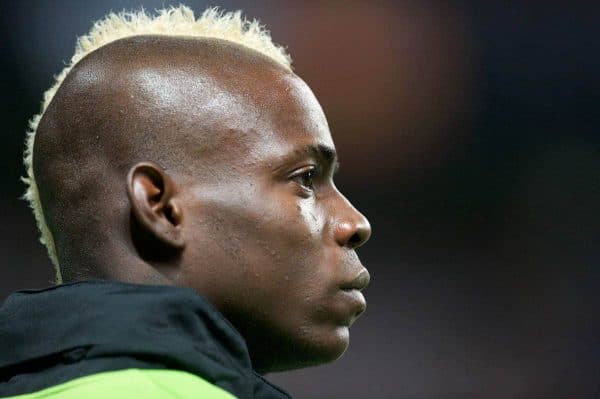 Some question marks have been raised over the quality of Balotelli and, in particular, his conversion rate but expect these to be answered emphatically at Liverpool. With the increased quality of player surrounding him, from his mid-table colleagues at Milan, Balotelli will see an increase in the quality of his chances from his time at Milan where he was resorting to over 3 shots per game outside the area as his team looked desperately to him to provide a moment of brilliance to change a game.
As his quality of chances increases so will his conversion rate, you only have to look at Suarez increased level of performance (and conversion rate) under Rodgers' to see the benefits of playing both in his team and under his tutorship.
Options
So it has been established that Liverpool will be a better side with two up front, the only question that remains is over what system Liverpool should play. As mentioned earlier the formation Rodgers' settled upon last year was 4-1-2-1-2 one that brought out the best of his players. It is expected, and rightly so, that as things stand this will be the favoured formation once again this season: not only are last year's squad very familiar to the requirements of playing in that system but Rodgers' new signings can also fit quite easily in to it.

The other option would be to play 3-5-2: at first many fans would baulk at this idea but in some games, particularly in Europe, this formation could be very useful especially with Liverpool's current strength in depth at centre back. Supporters just need to look at Liverpool's 2005 Champions League quarter final with Juventus to see the merits of this system defensively. If Liverpool's current options in attack are added to such a solid defensive core a 3-5-2 could provide both solidity and attacking threat on the break in Europe (that is if they can reach the defensive solidity of Benitez's team, something that is currently lacking).
But in England, in most games, 4-1-2-1-2 should reign as Liverpool will look to dominate and play on the front foot against homeland opposition.
Whatever formation Rodgers' chooses to play, it is with two up front that the future currently looks brightest for Liverpool. This is not to say 4-3-3 can never work for this Liverpool side but, at this moment in time, Liverpool look better with two up top. Thus the Balotelli – Sturridge partnership could prove to be critical to the Reds' season: if the two click and both play to their potential, Liverpool will once again be looking at boasting the best strike partnership in the country.
Complement this potentially world class duo with the attacking talents who will surround them such as Sterling (the Premier League's most exciting youngster), Lallana, Coutinho and Markovic and Liverpool are once again looking towards to the top of the table primed for another assault at the Premier League title.
Alex Saldanha