Liverpool return to action this Saturday as they welcome Aston Villa to Anfield. We talk to Villa writer Damian Dugdale.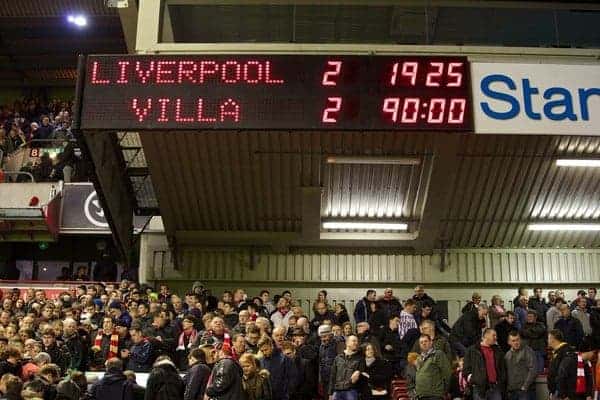 Liverpool v Aston Villa live on talkSPORT
Premier League
Saturday 13 September; 5:30pm kick-off
Anfield
The momentum of a scintillating victory for Liverpool over Spurs at White Hart Lane last time out has been unfortunately interrupted by a break for international football.
Nevertheless, with the Reds taking on Aston Villa at Anfield this weekend, Brendan Rodgers should be looking to capitalise on his side's good form in order to thwart counterpart Paul Lambert.
In the corresponding fixture of last season, Villa gave Liverpool one of their toughest tests, with Rodgers' side battling back to a 2-2 draw—will it be a similar affair this time around?
We spoke to Villa writer Damian Dugdale, of The Villa Blog, who reflects on a busy summer, early form and predictions for this game and the season ahead.
Hi Damian, are you happy with the way things have gone for Villa this summer?
Short answer is yes. We've brought in some experience with the likes of Philippe Senderos, Joe Cole and Kieran Richardson and experience is something we've not had for a while with the manager refusing to play the likes of Darren Bent and Alan Hutton.
But we've also brought in some promising younger players in the likes of Carlos Sanchez, Aly Cissokho and Tom Cleverley, as well as Jack Grealish—and Bent and Hutton are back in the squad.
Overall, it was a very good summer.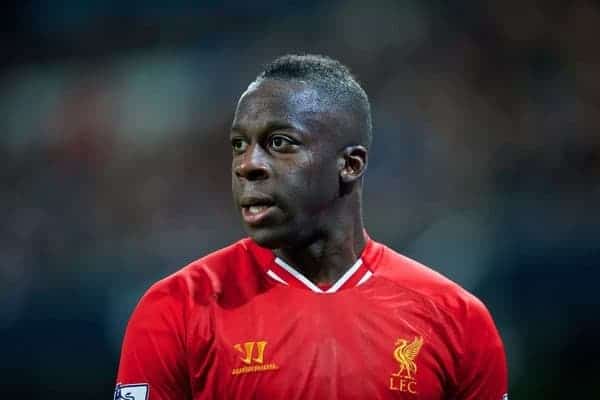 Which signings are you most impressed with in particular? Senderos seems to have settled into life well at Villa Park.
Senderos looks very solid playing alongside Ron Vlaar, but the player that has most impressed this season is Alan Hutton. Sure, he was already a Villa player, but he was one of the first casualties when Paul Lambert took over.
This season he's looked fantastic at right back. But if I had to pick one player that we've brought in this summer I'd say Richardson, followed closely by Cissokho (and you guys will know all about him).
Who do you tip to break through into the Villa first team this season?
It has to be Grealish.
He'll be just 19 on Saturday and he looks very impressive, and did last season on loan at Notts County. He's strong, quick and can see a pass and an opportunity better than most we've had at Villa Park for a while.
Where do you see new signing Cleverley fitting in to Lambert's squad this season? And can the loanee make up for a tough last few seasons at Manchester United?
Cleverley has done well whenever Manchester United have sent him on loan and in fairness, he was following some big shoes at the club, and it's easy to pick on United players when the team isn't playing well.
But given a role at Villa, where the chances are he'll be looked on as a key player with the freedom to make things happen, it's going to go one of two ways.
There is talk that Roy Keane had a lot to do with bringing him to us and that he likes him. If he can play to his potential, he'll do well and that's the way I hope it goes.
We'll know by January.
How do you feel Fabian Delph performed on his full England debut, alongside our Jordan Henderson in a midfield diamond?
Hands up, I didn't watch the game and have little interest in England these days, but by all accounts he did well.
Delph has all the qualities to become a great player for us and had a fantastic season last time out.
Last time out saw Villa win 2-1 over Hull City at home, with Charles N'Zogbia and Richardson supporting Gabby Agbonlahor and Andi Weimann up front. Do you expect to see the same sort of thing against Liverpool, or will Lambert shuffle his pack?
I think we're going to see a very similar team play against Liverpool but there is every chance Cleverley might replace Ashley Westwood.
Personally, I'd like to see us play one up front at Anfield and have the option of bringing on an extra striker later in the game if needed.
Going all out usually ends the same way for us; we take the lead early and then sit back sometimes managing to win (like last weekend) but not always, like last time at Anfield and many other times the last couple of seasons with this manager.

Onto Liverpool, Brendan Rodgers signed nine players this summer—who are you most impressed with and why?
In terms of which player offers the most potential, I think it has to be Balotelli and if you really paid £16 million for him, if it works out, you've got an absolute bargain.
On the other hand, if it goes wrong—and there is every chance it can—then it could be £16 million thrown away.
Who do you see as Liverpool's main threat overall?
I saw a bit of Liverpool last season and the player that stood out for me was Jordan Henderson. When Gerrard is injured, and when he does finally decide to hang up his boots, I think you've got a ready replacement.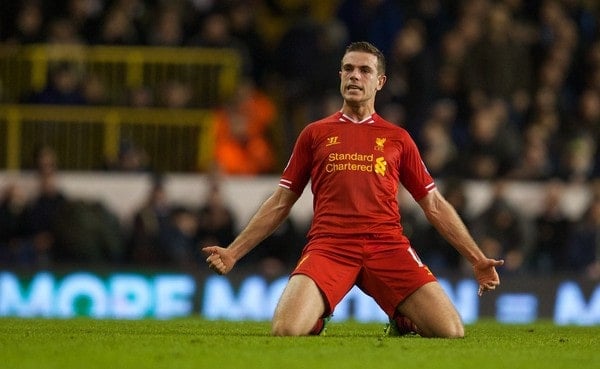 The other players that stood out for me were Philippe Coutinho, Raheem Sterling and Daniel Sturridge and there is little that I can write that you guys don't already know, but if things don't work out with Balotelli, I think it's fair to say that Sturridge can lead the line and deliver the goods, and the likes of Coutinho and Sterling can create something from nothing.
Mario Balotelli – can he succeed on Merseyside?
He can succeed anywhere, but will he is something else.
I have little heart for him as a player but my head says he'll mess it up only because it's Balotelli and because I'm not sure Rodgers will accept it.
We might never know what really happens, but we'll see enough in the papers to get a good idea.
How about your predictions for Saturday's game, and final positions for Villa and Liverpool in the Premier League?
This is the start of a tough set of fixtures for us, but we've done okay in the opening three. The hope is that we carry this on and seeing as Liverpool is the first tough game to come, if it's going to be good, it has to be good at Anfield.
We also did okay last season, so there is some optimism. But, it's Anfield and we've not got a great history at Anfield!
As for where both sides will finish, I think you've got top four well within the realms of possibility if only because United look like they're going to have another tough season. As for us, I'd bot be surprised if we finished 10th.
Damian Dugdale writes for The Villa Blog on all things Villa in the Premier League and beyond. Read further opposition perspective at The Villa Blog or via the site's Twitter account, @avfcblog.
What are your predictions for Liverpool's upcoming game against Aston Villa? Let us know in the comments below.