It was international break, we were bored. So we posed a question to the This Is Anfield writers; if they could sign one Premier League player, who would it be and why?


VINCENT KOMPANY – You didn't mention realism, so I've gone with this. Our vulnerability at the back means it's a no-brainer for me. He's an incredible defender, and also a strong personality on the pitch, something we could do with more of. – Adam Griffies
---

CESC FABREGAS / REECE OXFORD – I don't think one player would sort out our defensive problems. I think we lack someone to pick the final pass I think Fabregas would be a huge addition especially as teams are pushing up against us.
If I could pick one young players too, I would pick West Ham's Reece Oxford, he is the best centre back I have seen since Rio Ferdinand and I think he will be a future England captain. – PJ Vaughan
---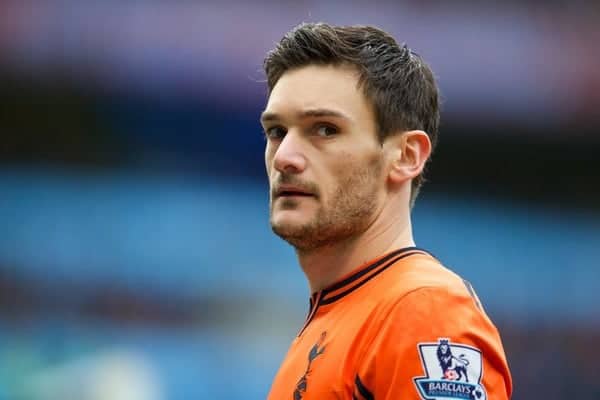 HUGO LLORIS – Keeping things realistic(ish), if I were Brendan Rodgers I'd throw a hefty sum at Mauricio Pochettino for Spurs' Lloris. Liverpool are clearly in dire need a goalkeeper of supreme confidence and, in keeping with style, the Frenchman is one of the world's leading sweeper-keepers, allowing the Reds to maintain their audacious attacking play. Raiding Southampton once more for Morgan Schneiderlin or James Ward-Prowse runs this selection close, but Lloris is my choice. – Jack Lusby
---
DIEGO COSTA – Despite a disappointing World Cup with Spain, Costa has hit the ground running at Stamford Bridge after arriving from Atletico Madrid for just over £30 million in the summer. He has been banging in goals left, right and centre and seems set to be this season's Luis Suarez, although with considerably less baggage than the feisty Uruguayan. Mario Balotelli just isn't in his league and, in hindsight, Liverpool should have been willing to up their £22 million offer for Costa in the summer of 2013. – Oliver Smith
---

CESC FABREGAS – He's been the secret behind the instant success of Diego Costa. His ability to unlock a defense and orchestrate play consistently from the middle is lacking at Anfield these days. – Josepeh Copeland
---
ANGEL DI MARIA – …because if we had him Man United would still be a basket case. – Andrew Lawrence
---

SEAMUS COLEMAN – For my money the best right back in the league, excellent in both defence and attack he would improve our defence significantly. With Flanno out for a few months, Glen Johnson being well past his 'best before' date it only leaves Manquillo as a right back option and whilst I think he will grow into a good player for me there are still question marks over his ability. – Dan Holland
---

PETR CECH – We really need a quality, experienced keeper to provide more confidence in the defence. Cech would also be extra motivated to prove he's still a fantastic keeper and shouldn't be sat on the bench so much. – Ste Speed
---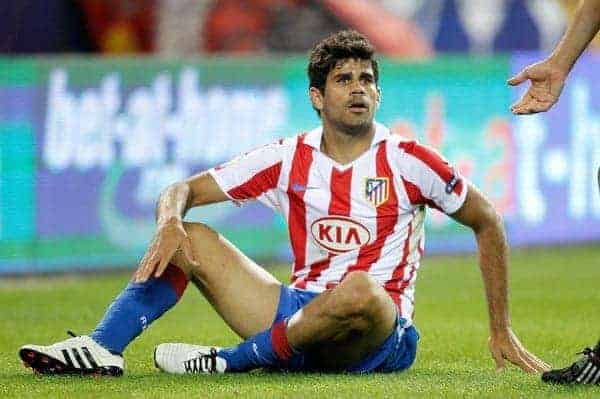 DIEGO COSTA – You don't miss what you never had, or so they say. Liverpool tried and failed to get Diego Costa last summer, and his performances in a Chelsea shirt so far this season, have me gazing enviously at Mourinho's squad. Imagine the damage Costa would have done to Everton in the derby. I'm convinced he'd have turned defeats into draws too. For me he is exactly the calibre of striker we needed to replace Luis. – Jeff Goulding
---

VINCENT KOMPANY – The Manchester City captain is a colossal centre-back, and he would transform Liverpool's defensive woes. The 28-year-old is in and around his peak, and will be for the next three or four years, and his leadership, consistency and huge influence at the back would make him the perfect signing. – Henry Jackson
---
SAIDO BERAHINO – The absence of Sturridge has been very telling in terms of Liverpool's threat on goal. With Balotelli still finding his feet on Merseyside, a pacey, energetic and ever improving Saido Berahino would not be a terrible consideration. The youngster stands out very much as a 'Brendan Rodgers' player and adheres to many of the characteristics that defines the philosophy of the Reds. – Danny Gallagher
---

THIBAUT COURTOIS – We need a better goalkeeper and one who can command the respect of his defence. Courtois already has winning mentality to add to his obvious qualities, having bagged the Belgian Pro League, Belgian Cup, La Liga, Copa del Rey, Europa League, UEFA Super Cup in his short career. He's only 22 and if he fufills his potential you'd have one of the world's best goalies in your side for the next 15 years. – Neil Poole
---

ALEX OXLADE CHAMBERLAIN – Under used at Arsenal in my mind The Ox has pace, strength, skill, ability on the ball and goals. His addition to a our midfield would leave us with an excellent 'diamond' with Gerrard holding, Sterling at the point and the Ox and Hendo either side of those two would offer great options in the middle of the park. – Jack Lusby
[poll id="255″]
Your turn: If you could sign ONE player from another Premier League side, who would it be and why? Let us know in the comments below