Brendan Rodgers is going through his toughest spell as Liverpool manager and a number of quotes from him are coming back to haunt the Northern Irishman.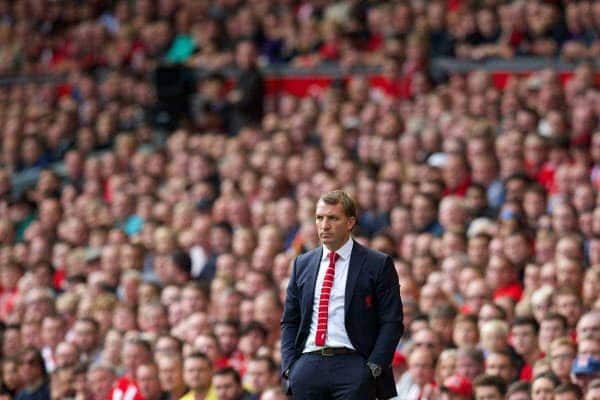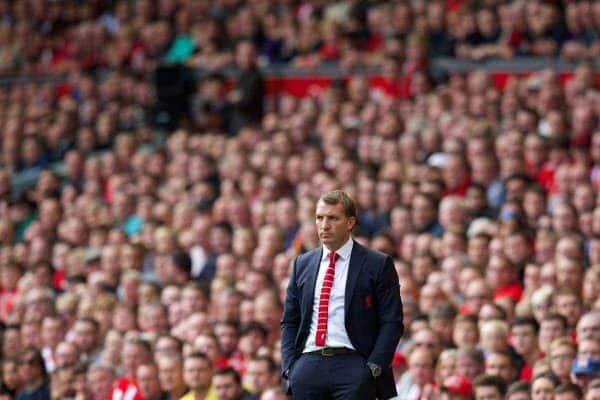 Having been lauded to the skies by many last season, after leading Liverpool to an unlikely second-place finish, he is now being lambasted in equal measure for his side's inept start to the 2014/15 campaign – Liverpool's second worst in Premier League history.
The 41-year-old has gained something of a reputation for producing rather cringe-worthy quotes over the years, with many likening him to Ricky Gervais' comic creation David Brent.
It's fair to say Rodgers has shot himself in the foot on a number of occasions over the last couple of years. We look at five quotes that have come back to haunt him recently.
"Look at Tottenham … [when] you spend over £100m you'd expect to be challenging for the league."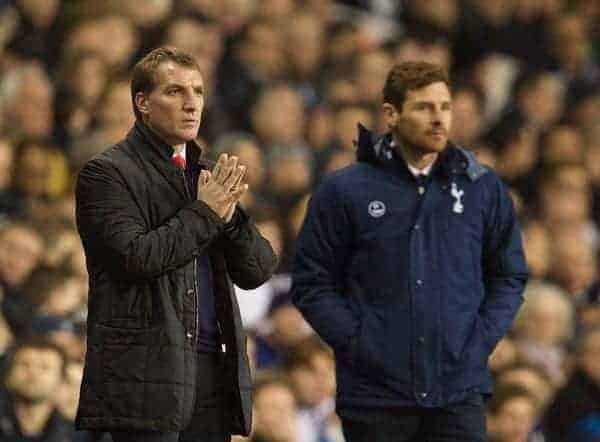 This was aimed at Tottenham last season, following their heavy spending after Gareth Bale's exit, and it was probably Rodgers' most regrettable quote since taking over at Anfield in 2012.
This summer, the Reds' boss splashed £117 million on new players, using the £75m received from Barcelona for Luis Suarez, and more.
So far it's looking like very poor business, and Liverpool, much as it pains me to admit, couldn't look less likely to win the Premier League title this season.
"Southampton don't have to sell, they have a choice. Maybe their objectives have changed. They were looking to be a Champions League club, I believe."

This was a needless dig at Southampton prior to Liverpool's clash with them on the opening weekend of the season back in August. It looks extremely foolish now, however.
The Reds had bought Dejan Lovren, Adam Lallana and Rickie Lambert from the Saints, and many felt Ronald Koeman's side would struggle greatly having sold several key players.
As it happens, they have enjoyed a sensational start to the season, currently lying second behind Chelsea in the table, conceding just five goals in the process.
They're 11 points ahead of Liverpool and currently looking far more likely to qualify for the Champions League this season.
"It's not difficult to coach to just get 10 players right on your 18-yard box."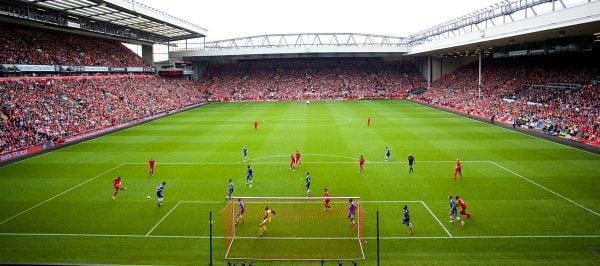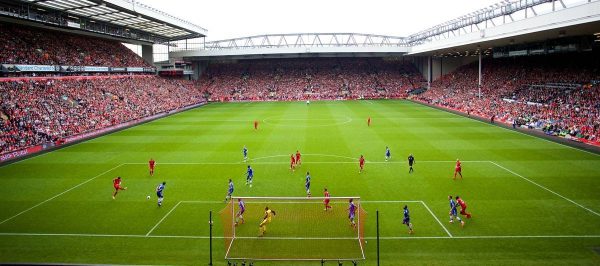 This sounded like sour grapes at the time, following Liverpool's gutting 2-0 defeat to Chelsea at Anfield in April.
You can't help but look at this quote and think, 'if it's so easy Brendan, how about you start getting your team to defend then.'
The Reds' consistently woeful displays at the back are inexcusable, and Rodgers' seemingly lackadaisical views on defending are a big reason for that.
"The best players want to play in the best competition. Any club will suffer the same when they're not in there. It will hurt you, and United will know that."

This was said prior to Liverpool's 3-0 demolition of Manchester United at Old Trafford in March, at which point it was clear that David Moyes' side were not going to finish in the top four.
As it turns out, despite United not being in the Champions League, they've still managed to attract bigger names this summer than Liverpool.
Radamel Falcao and Andel Di Maria are truly world-class players, and even Luke Shaw, despite a relatively slow start to life at Old Trafford, is seen as one of the world's best left-backs of the future.
Rodgers tried to bring in numerous marquee signings, including Falcao and Alexis Sanchez, but he failed with every attempt. How many of his summer signings were, realistically, swayed by a move to Anfield because of Champions League qualification?
"I'm not one who goes down the desperation route, if I'm being honest. In my career, I've won a number of games, especially against big teams, by continuing to play and waiting for those moments at the end of the game."

This may have seemed like quite a pleasing, refreshing quote at the time, back in 2012, but what it actually highlighted was Rodgers' inability to change his tactics when things aren't going to plan.
This season, he has continued to pick the same, under-performing players week in, week out, and the team is making identical errors in every game too.
Arsene Wenger is being criticised, quite rightly, for his stubbornness and failure to change his ways, and Rodgers is showing worryingly similar characteristics right now.
Have we missed any quotes? Let us know of any others in the comments section below.