Brendan Rogers' press conference ahead of Sunday's trip to Crystal Palace at Selhurst Park saw him answer questions on Daniel Sturridge's injury woes, Sunday's trip to Crystal Palace and Divock Origi's potential arrival in January.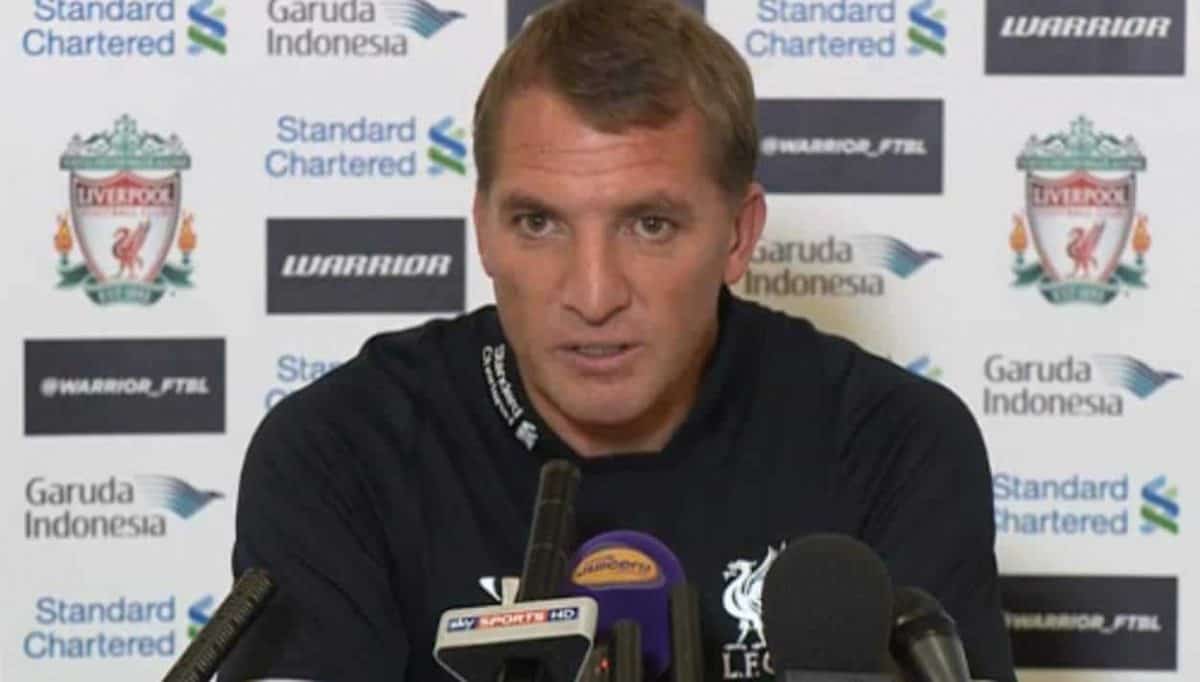 Here are the quotes from the boss on Sturridge, Palace and More
On Daniel Sturridge's injury:
"Daniel has just been extremely unfortunate. He's a player who doesn't want to be out for this period of time with the quality he has.
"I spoke to Daniel at length and he's as down as I've seen anyone. We need to go away and find answers so he can perform consistently.
"He looked very, very good in training, but one strike of the ball caused the issue. It was a slight tear of the same thigh he's had problems with before. It's unfortunate for both Daniel and us."
On Divock Origi's possible return from Lille in January:
"(Divock) Origi was a young player we signed last summer, and we had an agreement he had to stay at Lille until the summer.
"That was one of the main reasons we were able to sign him. As far as I'm concerned that's still the case with him."
On the struggling strikers at the club:
"I have great trust in them. I would be more concerned if they were moping around or didn't care.
"They (Lambert and Borini) are working tirelessly despite not getting much playing time. Rickie is a player with great qualities who can give us something different."
On last season's 3-3 draw at Palace, and Sunday's game:
"That wasn't the game that cost us. The damage was always done in the Chelsea game. That was the one that changed it for us. But on reflection I was extremely proud.
"Maybe the excitement to claw back the goal difference on Manchester City overtook us.
"It will be equally as tough against Palace this season. Neil Warnock is a wonderful manager with big experience. We will look to start off an exciting run of games with a win."
On Jordan Henderson and Mario Balotelli's fitness:
"I expect Jordan to be fit for Sunday's game. He is fine. Mario will be assessed before the match."
Crystal Palace v Liverpool is a 1.30pm (UK) kick-off and is live on Sky Sports 1.