Speaking at his pre-match press conference on Monday, Brendan Rodgers claimed "Our defence have come under quite a bit of criticism. It is nowhere near as bad as people make out." Sadly for him, the stats tell a different story.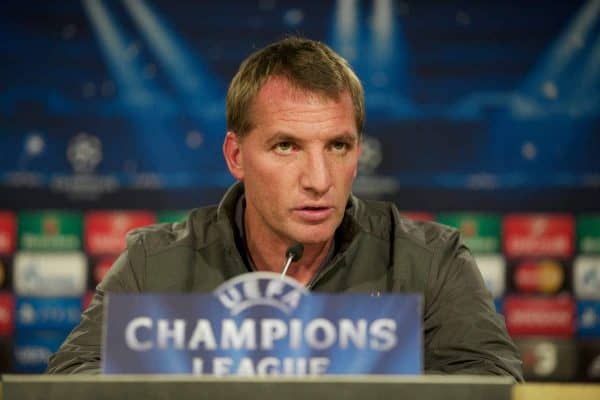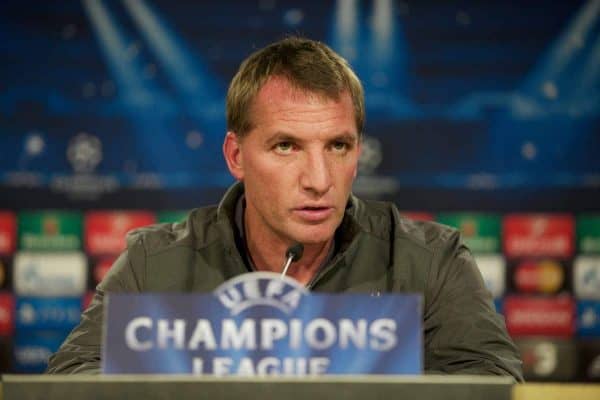 Research by LFC statistician Dan Kennett shows just how bad Liverpool's defence, and pairing Martin Skrtel and Dejan Lovren in particular, are.
Kennett explains how, with Skrtel and Lovren as centre-backs, Liverpool have conceded 12 goals in eight games, which would equate to 57 goals conceded across a full season (more than the 50 goals The Reds conceded last campaign, and 20 more than champions Man City let in in 2013/14).
Meanwhile, during those eight games, Liverpool, as a team, have made 12 defensive errors and allowed 19 "big chances" for the opposition.
Six of those 12 defensive errors have been made by Lovren and Skrtel themselves (3 each).
Those errors and chances conceded per game average at 1.2 and 2.1 per game; compared to 1.03 and 1.28 in Rodgers' previous two campaigns.
Kennett explains that, statistically, the typical top four team makes 0.66 errors per game and concedes 1.3 big chances per game – that's half the errors Liverpool are currently making with Skrtel and Lovren at the back.
Instead, Liverpool's current defensive numbers are that of a lower mid-table team, writes Kennett.
There's further bad news for Rodgers in wake of defeat to Newcastle too, with the following stats unearthed:
Fewest Shots In the Box under Rodgers (2)
Joint Fewest Shots On Target (3)
Joint Most Defensive Errors (4)
Speaking after that defeat, Rodgers claimed his side had "almost full control" of the game and that they were "punished by a mistake and it's cost us the game."
Clearly, with four defensive errors, there was more than one mistake.
Having spent over £66 million on improving his defence and goalkeeper during his time as manager, Rodgers needs to find solutions – and fast.

The last two matches, at home to Swansea in the League Cup and away to Newcastle on Saturday, have seen Liverpool line up with a semi-zonal marking system on corners and set pieces as Rodgers attempts to eradicate the huge Achilles heel of defending from set pieces.
Ironically, one of the most assured displays from Liverpool's defence came against Swansea, when Kolo Toure partnered Lovren and was visibly leading the defence. The experienced Ivorian was seen pushing the side out when they dropped deep and instructing Lovren alongside him.
Lovren was signed as the new leader of Liverpool's defence, according to Rodgers, but he's struggled to settle and his arrival has also marginalised Mamadou Sakho – a player who many feel is a better centre-back and who could have improved on his second season in England. Sakho is a player who was captain of PSG and is first choice for France. Having spent £18 million on him a little over a year ago, Rodgers has cast him aside pretty quickly in favour of Lovren.