Jordan Henderson says he is confident Liverpool will bounce back from a disastrous week that saw three defeats, culminating in Saturday's 2-1 defeat to Chelsea.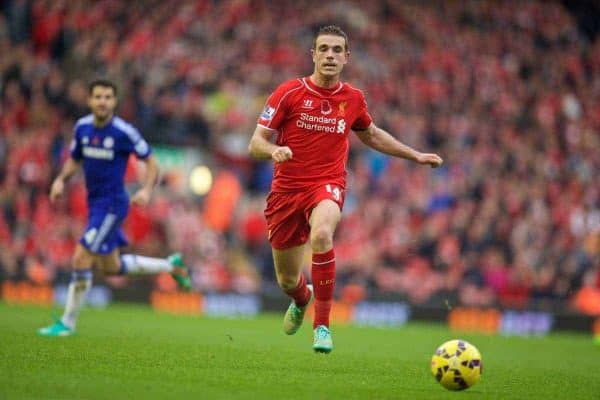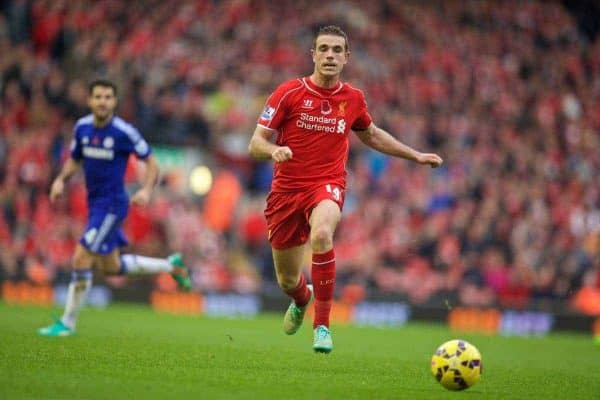 After taking the lead through Emre Can's first-half strike, Gary Cahill's equaliser and Diego Costa's second-half goal subjected the Reds to their fifth Premier League defeat of the season.
Liverpool finish the weekend in 11th place, just five points above the relegation zone, but only four points outside the top four.
"We were back to ourselves in terms of the way we start games – especially getting the goal early on," Henderson told the club's official website. "And we were at a really high tempo in getting the ball back.
"That was a positive. But we've still got to improve in a lot of areas.
"We kept going and kept fighting. We had started really well in the game; their goal knocked us a little bit. But we probably deserved something out of the game.
"It's just concentration and making sure that we're doing it over 90 minutes and not just over the first 20. That's the most important thing. We've got to bounce back now and kick on.
"There is a lot of character. You saw that we kept going right until the end and should have had a penalty. We'll keep fighting. I'm sure we'll bounce back from this." 
Liverpool resume their season after the international break with a trip to Crystal Palace on Saturday, 23rd November.
You can win 2 VIP (or away end) match tickets, travel and accommodation for the Palace game with our friends at Neteller here.