Liverpool drew 0-0 with Bolton Wanderers in Saturday's FA Cup tie, and rotation was behind a disjointed attacking display, writes Jack Lusby.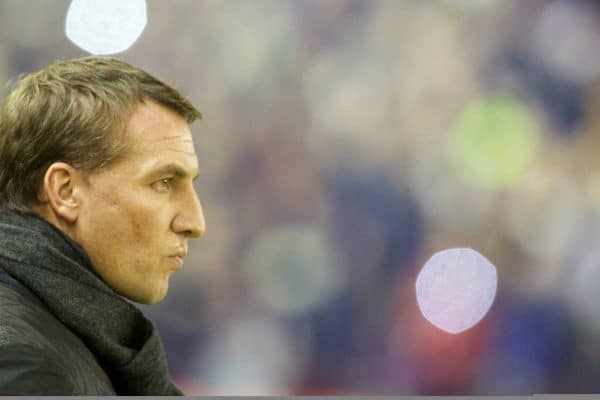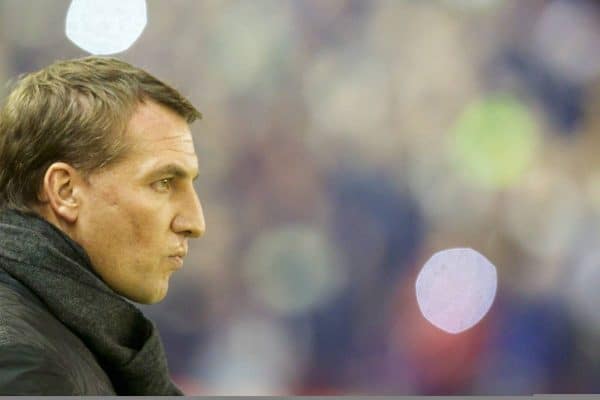 After seeing Manchester City, Chelsea and Tottenham Hotspur all lose out in their FA Cup games earlier in the day, and Manchester United play out a drab 0-0 away to Cambridge United the previous night, the pressure was on Liverpool to perform against Bolton Wanderers on Saturday.
Unfortunately, a strong Trotters back line, deployed by a ruthless Neil Lennon, kept the Reds at bay and salvaged a 0-0 draw which will see a Macron Stadium replay.
Liverpool, four days after a season-high performance against Chelsea in the League Cup, were disjointed in attack, and manager Brendan Rodgers will rue his rotational approach.
Prior to the game, Rodgers stressed that "we'll look to make changes, but not too many," with half an eye clearly on Tuesday's return leg at Stamford Bridge.
Liverpool XI vs. Bolton: Mignolet; Johnson, Can, Sakho; Manquillo, Allen, Henderson, Enrique; Coutinho, Lallana, Sterling.
Keeping things fairly similar to Tuesday's 1-1 draw, in came Glen Johnson, Javier Manquillo, Joe Allen, Jose Enrique and Adam Lallana, replacing Martin Skrtel, Lazar Markovic, Lucas Leiva, Alberto Moreno and Steven Gerrard.
Unfortunately, the momentum Liverpool had at Chelsea was lost in this rotation, and the Reds struggled to gain advantage through three key areas.
1) Johnson at RCB

Rodgers disappointed the entire red half of Merseyside by announcing in midweek that he was eager to agree a deal with Johnson to extend his contract beyond the end of the season.
In announcing this intention, Rodgers conceded that "[Johnson] will maybe adapt over the coming years. He is not the marauding full-back of six, seven years ago but he is still a quality player with experience."
Not by any stretch an effective marauding full-back, Johnson proved even more abortive replacing Can in the right- centre-back role.
Much of Liverpool's threat in the 3-4-2-1 has come from the deep-lying creative abilities of Can and Mamadou Sakho on the central defensive flanks.

Can has outlined his ability to play long raking passes as well as he can bring the ball out from defence on the ground, and this has helped open up Liverpool's opposition.
Disappointingly, Johnson failed to do so.
At 30 years old, it is no surprise that Johnson is losing the ability to probe forward with consistency, but this lack of incision from this area was stark on Saturday.
As too was Johnson's predilection to turn back towards the Liverpool goal when in possession.


Naturally, moving Can inside hampered the 21-year-old's ability to perform the duties that have made him so effective of late—instead, Can was reduced to a limited defensive role.
Can made 12 clearances against Bolton, compared to just two against Chelsea.
Using Johnson as a right centre-back points depressingly towards how Liverpool may operate in the future, if Rodgers gets his wish and the defender signs a new deal, and Saturday's performance showed just how ineffective he will be in this role.
2) Enrique and Manquillo as Wing-Backs

Like Can, Moreno and Markovic have been central to Liverpool's success in the 3-4-2-1, but their omission on Saturday was half expected—the pair arguably needed the rest, given the amount of work they are required to get through as wing-backs.
Unfortunately their replacements, Enrique and Manquillo, failed to provide anywhere near the support that they have in recent weeks.
Enrique, eager to impress, duly patrolled the left flank, and the positions that he was taking up were encouraging but, as ever with the former Newcastle United man, a tactical intelligence was consistently absent.
Coutinho touches vs. Bolton (97), too often dragged wide, particularly in first half alongside Enrique. #LFC pic.twitter.com/e6JQca4j8m

— Jack Lusby (@jacklusby_) January 24, 2015
This drew Philippe Coutinho out into these wide areas, stifling his creativity.
When Markovic was introduced after the interval in Enrique's place, the difference was remarkable.
Liverpool finally had impetus on the left flank, and the 20-year-old should have earned the Reds a penalty after his persistent burst was halted by Matt Mills on 50 minutes.
Refereeing is becoming beyond a joke. That was as clear a penalty as you'll see, ever since the Markovic one at Sunderland

— Paul Tomkins (@paul_tomkins) January 24, 2015
Referee Kevin Friend opted out of a contentious decision—Mills would have taken a red card if a foul was awarded, and the fabled "magic of the cup" would have been tarnished.
Markovic made two dribbles and two key passes in his 45 minute display, more than Enrique and Manquillo put together.
Replacing Manquillo with Borini and moving Sterling out to the wide role said it all—the 20-year-old did not have the best of evenings.
It is clear that Manquillo is a wholly defensive full-back, and this will be useful in Liverpool's testing upcoming run, but deploying the Spaniard along with his barrel-chested compatriot failed to provide an effective balance for Liverpool.
3) Allen as CDM

Like Coutinho, another player who failed to support Liverpool's attack as well as he has done recently, due to Rodgers' fixture-enforced changes, was Jordan Henderson.
Henderson has been a focal, playmaking figure in a blossoming attacking line of late, and his contribution in supplying for the likes of Sterling has helped Liverpool despatch their opposition.
The midfielder enjoyed the freedom that Lucas Leiva provided as a defensive midfielder.
Against Bolton, Allen partnered Henderson, and produced an insipid midfield display that will no doubt fuel those who question his place in Rodgers' first team.
After a long spell with injury, like Johnson, Allen was thrust into the starting line-up and understandably struggle as a result.
Attempting to support defence and attack, Allen was caught in between too often and failed to make any recognisable contribution in either sector.

This, in turn, affected Henderson's performance, with the Reds captain forced to sit back.
With Lucas replacing Allen on 67 minutes, Henderson was immediately given more license to probe, and almost produced a winner after a great one-two with Lallana in the box just over 10 minutes later.
Former Liverpool man Jay Spearing blocked Henderson in what was a stonewall penalty decision—another poor contribution from Friend.
Allen may be a capable defensive midfielder in the future, but this was the wrong clash to introduce him in that role.
In truth, it was wrong to introduce Joe Allen, Glen Johnson, Jose Enrique and Javier Manquillo in their respective roles against Bolton Wanderers on Saturday. But a draw is far from the end of the world for Brendan Rodgers' side, and this rotation could prove vital on Tuesday.
Statistics via WhoScored.com.
Was Brendan Rodgers' squad rotation an unavoidable failure? Let us know in the comments below.