Stephen McGarty takes an optimistic look at the long-term future of the club, with many reasons for why the future looks bright at Anfield.
Uncertainty. It's plaguing us. For the first time in a decade we're not even entirely sure who our captain will be next season, and after the most Bi-polar 18 months in recent memory, it feels like the immediate future of the club sits on a knife-edge.
So perhaps, in these times of uncertainty, it's best to stay positive. So I've written this article to list the many reasons, which suggest a very bright and successful future for the club in the long term. Lets just try to ignore the short term for now.
World Class young talent
I've been one of the many who've bemoaned our lack of world-class players; we arguably don't have a single world-class player in our squad.
What we do have whatever is a number of 18-23 year old players who could all reach that top level within the game, players with the potential to be World Cup and Champions League winners.
Sterling, Markovic, Coutinho, Can, Moreno, Manquillo and Origi are all showing tremendous qualities for their age.
If the incredibly unlikely were to happen, and all of them were to reach their full potential, at Liverpool and at the same time, then Liverpool are only 4 players off having one of the top sides in the world by 2020.
We'd all love to be able to spend £40m+ on ready made stars, but needs must, and those 7 cost less than £60m all together. In the short term our transfer policies has been awful, but perhaps in the long term it has its merits.
An Academy System set to Explode
In my lifetime I've seen the LFC academy produce top talent such as Gerrard, Owen and Carragher, before drying up for over a decade. In recent years we've seen good squad players like Jon Flanagan and Andre Wisdom come out of the Academy, but it's the next 5-6 years that I believe the squad will be hit with an influx of talented young players.
In 2009, over a decade since Gerrard had made the step up to the first team, Rafael Benitez brought in coaches from across Europe to completely transform the Academy, revamp the facilities and change the way youth prospects were coached. The most well known of these coaches was Rodolfo Borrell who had previously worked at Barcelona's famed La Masia, with Messi and Fabregas amongst his many pupils. Borrell left the club last year, but the principles of developing technically capable and tactically astute players have become the foundation of all the Academy's work and the future looks much brighter as a result.
As this work is all about the meticulous player development, it should no surprise that those who have been subjected to these new methods for longer (the younger players) are on average much better than those that came before them, ignoring the anomaly of Sterling. I'd list all of the potential stars but there really are too many of them, so instead I implore you to watch as many u21 and u18 games as you can this year, they're both incredibly entertaining teams to watch, full of speed, flair and trickery. The FA Youth Cup is probably the best time to see the u18's at their best, with some of the young overachievers in the u21 side such as Jordan Rossiter and Sheyi Ojo showing just how good they are against players of their own age. You can see them play Derby tonight at 7pm live on LFCTV.
Anfield 2.0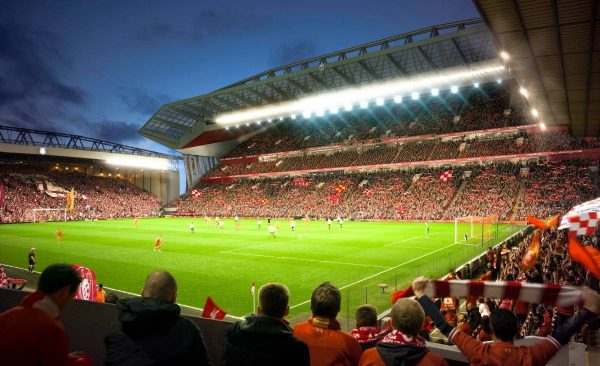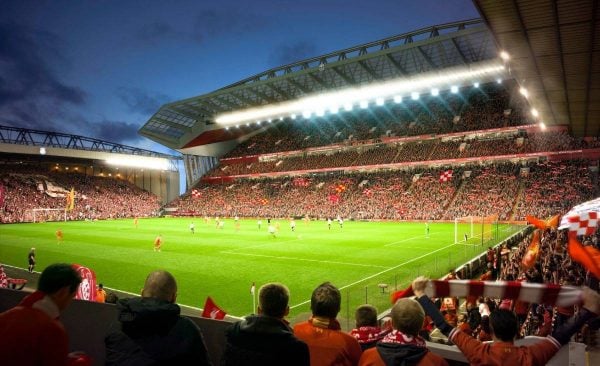 I mentioned earlier in the article the fact that we are unlikely to be challenging for either of the two major trophies (Premier League and Champions League) until our young players mature and hit their peak. As annoying as it will be to sit by and wait, at least we'll be able to enjoy it in a larger stadium, one which will be of great benefit to the club financially in the long run.
This may seem like a weak argument to some, but the fact that all of Europe's elite clubs (bar Chelsea, but they have Abramovich) have stadiums larger than us is no coincidence. A larger Anfield is a long-term improvement, which can never be taken away. Unlike a star player who can decide his future is elsewhere, the additional income this will provide will benefit the club decades into the future.
The point I'm trying to make here is this; Liverpool Football Club is in a better position now than we have been in decades. I'm not a natural optimist, and I get angry at our poor defending and lack of a recognized goal-scorer (or goalkeeper for that matter), but the facts cannot be denied. Liverpool as a force in English and European football may feel like a journey short lived, but it is really a Journey just begun.