Ben Twelves discusses how Liverpool should be utilising Steven Gerrard during his final days at Anfield.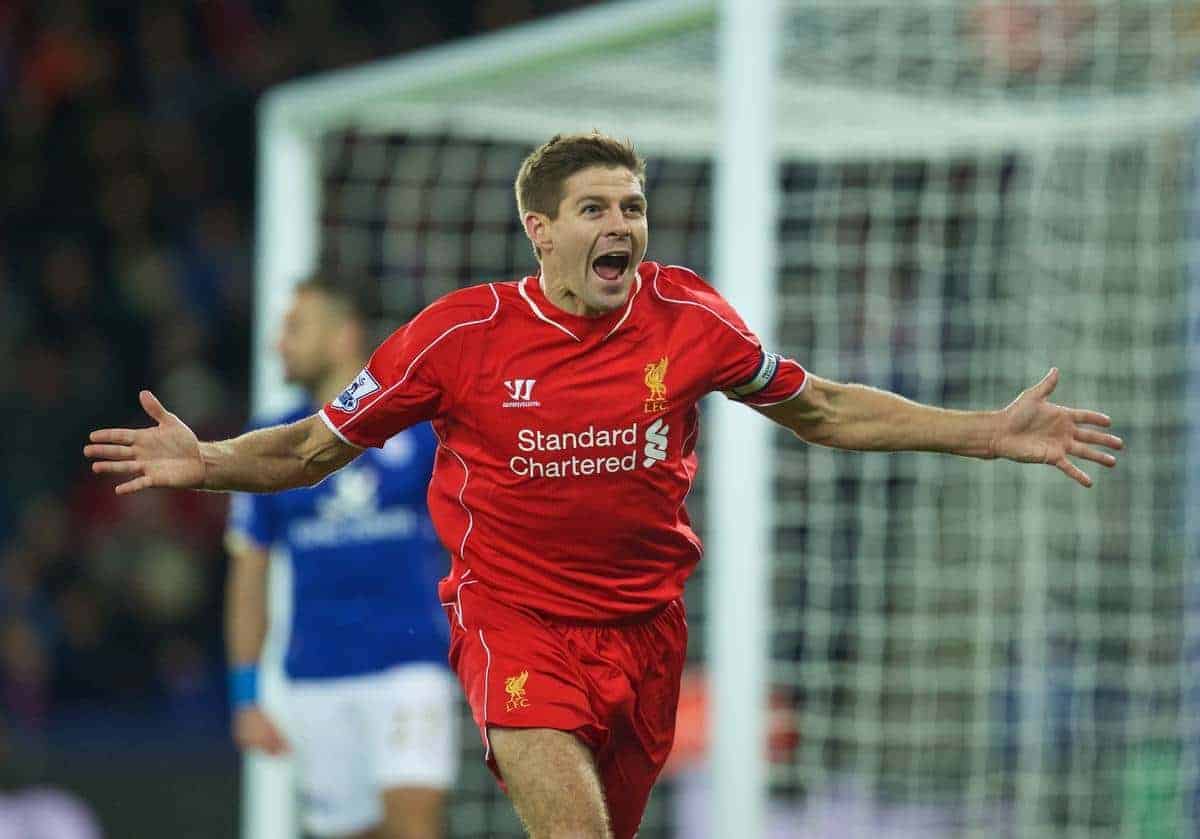 The dreaded day of Steven Gerrard's Liverpool exit is finally upon us and it will be a sad day in the club's history when the inspirational Kop legend heads off for pastures new after 17 years of unrivalled service.
But while the clock begins to tick down and Gerrard's departure draws ever closer, Liverpool Football Club still have an almighty battle to face on the pitch for the remainder of the season in four competitions, beginning in the FA Cup with a trip to Wimbledon for a third round tie on Monday night.
The Reds also sit in the semi-final stage of the Capital One Cup with Chelsea to face, seven points off a top four place with a huge task ahead of them to claw it back, and in the last 32 of the increasingly important Europa League tournament but how should Gerrard contribute in the games for the rest of the campaign?
Life Without Steven Gerrard
The second half of the season is set to be a testing but vital time for Brendan Rodgers and his team and it's a time that the Liverpool manager must finally recognise that the Huyton-born midfielder is no longer the man to turn to as the Reds embark on a huge challenge.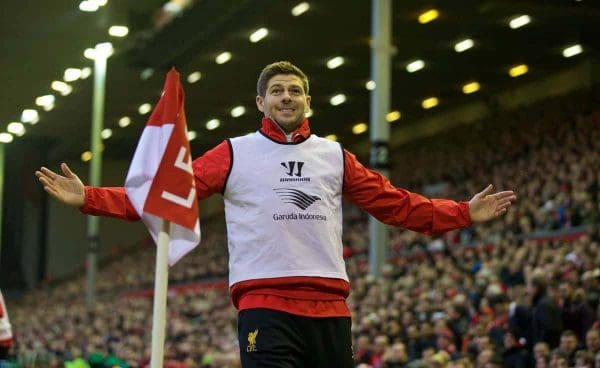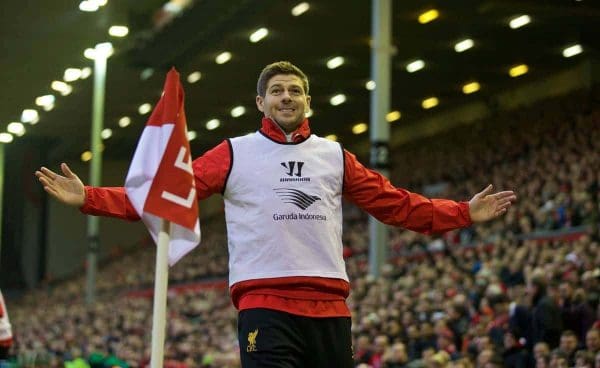 Rodgers has so far badly mismanaged the Kop legend and has far from helped preserve Gerrard's diminishing powers, but with the captain's presence at Melwood and Anfield ticking down, the Liverpool manager has to begin preparations for the future without Captain Fantastic.
While Gerrard was firmly a part of the club's plans going forward, it was perhaps understandable – though frustrating – as to why the Liverpool boss continually selected the inspirational figure with seemingly little consideration over the implications, but with the boyhood Red now with his sights set on leaving L4 in just over four months' time, there is no excuse to not finally begin phasing him out ahead of his exit.
Steven Gerrard is going to be vital for us from now until May, impacting games late from the bench. He shouldn't be starting. Simple.

— WHAT•A•HIT•SON•LFC (@whatahitsonlfc) January 2, 2015
There needs to be no more of starting Gerrard in five games out of a possible six to give the team a chance to fully function without having to compensate for the Captain's tiring legs, and he must feature far more regularly on the bench to give the younger midfielders consistent games to establish themselves for the future.
The Captain has struggled to impose himself in matches – despite an all too rare moment of magic – and the team function better without him in the starting XI – as epitomised by the contrast in performances and results against Swansea and Leicester just this week. That is in no way a dig at who I regard as the club's greatest ever; it is simply and indictment of the situation.
The players and staff have to begin preparing for life without Steven and start to find ways of sharing the burden left and so often shouldered by the Liverpool number 8. It's time others stepped up to the plate both individually and collectively as a group to take over the baton.
Making the Most of Gerrard
A once in a lifetime player by all accounts, Gerrard could still have a role to play for the remainder of his days with a Liver bird upon his chest.
With the amount of games playing in four competitions brings, the Reds will be faced with the prospect of playing three games in a week frequently with little respite, and naturally, there will be plenty of opportunities for rotation in which Gerrard should feature.
Gerrard: "From now until the last kick of the last game of the season, I'll be as fully committed to the team as I ever have been." #LFCicon

— Liverpool FC (@LFC) January 2, 2015
Minutes on the pitch will be even more cherished moments and the Scouser will undoubtedly work as hard – if not even harder – to make sure he ends on a high with silverware up for grabs in the three cup competitions. What a fitting ending it would be if he could inspire the Reds once more to lift the Europa League, FA Cup or League Cup once again.
The 34-year-old may struggle in a two man midfield – as he has throughout his career – but within the right system and with the right players around him, Gerrard could absolutely contribute heavily before he waves Anfield goodbye.
Really hope Rodgers uses Gerrard in attacking role. Let's have his final days of scoring goals, not trudging to chase shadows in midfield.

— Matt Ladson (@mattladson) January 2, 2015
He still possesses the quality to make a difference as widely recognised by his peers and as he has already at times this season – with Basel and Leicester City away springing to mind where he played a more advanced role – and it's far from inconceivable that Gerrard could make another return to a more attacking position where he spends more time in front of goal. Who else would you want to see the ball drop to in and around the box?
Re last RT – that means Gerrard has been directly involved in 208 goals in his 494 league appearances #LFC

— Andrew Beasley (@BassTunedToRed) January 1, 2015
Conclusion
If one thing is for certain, it's that no-one wants to see Steven Gerrard play out his remaining four months at Anfield exposed, chasing shadows and being bypassed in the Liverpool midfield and by the same token, the man himself wouldn't either.
Steven Gerrard's Liverpool honours:

2 FA Cups
3 League Cups
1 Champions League
1 UEFA Cup pic.twitter.com/aAItuipSC2

— Squawka Football (@Squawka) January 1, 2015
A lesser role for his final days is essential as the Reds look to find their feet with their talisman set to move on, but when the captain is handed minutes, it should be with high up the pitch, causing danger and scoring goals in the position behind the front man where he lit up the footballing world.