Liverpool FC have returned to the top 10 of Deloitte's Football Money League, aka the "football rich list" – up three places from twelfth last year.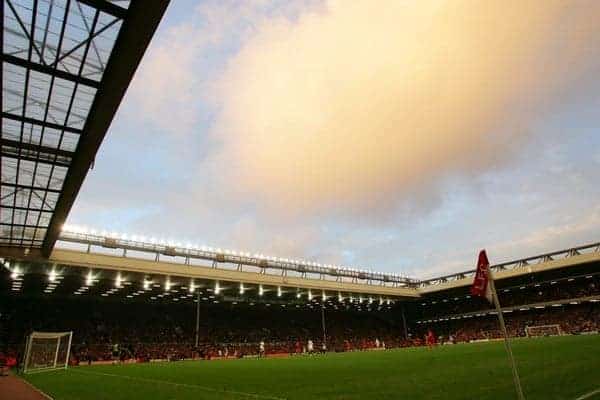 The report calculates European football club's finances over season 2013/14, with Real Madrid topping the list.
Man United are second, Bayern Munich third and Barcelona fourth.
Man City, Chelsea and Arsenal sit just above Liverpool in sixth, seventh and eighth respectively.
The report puts Liverpool's overall revenue for 2013/14 at €305.9 million (£255.8 million) – up from €240.6 million in 2012/13. That revenue is broken into three main areas;
– broadcast revenue – 39%
– matchday revenue – 20%
– commercial income – 41%
There's a huge increase in broadcast revenue, due in part to the new TV deal with Sky and BT Sport last season – where Liverpool earned the most of any Premier League club (£97 million).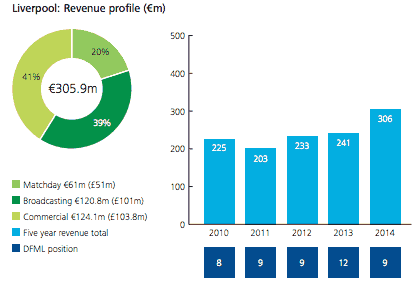 2014: Liverpool finances increase but Reds drop out of 10
DELOITTE FOOTBALL MONEY LEAGUE (Season 2013/14)
• 1. Real Madrid: 549.5m (518.9m)
• 2. Man Utd: 518m (423.8m)
• 3. Bayern Munich: 487.5m (431.2m)
• 4. Barcelona: 484.6m (482.6m)
• 5. Paris Saint Germain; 474.2m (398.8m)
• 6. Manchester City: 414.4m (316.2m)
• 7. Chelsea: 387.9m (303.4m)
• 8. Arsenal: 359.3m (284.3)
• 9. Liverpool: 305.9m (240.6m)
• 10. Juventus: 279.4m (272.4m)
You can read the full report here.